After the Dublin hurlers' early championship exit, Dessie Farrell acted swiftly by calling Eoghan O'Donnell into his football squad.
"A great move by management" was how Paul Mannion described the decision. O'Donnell, from the Whitehall Colmcille club, could now be in line to play some part in the Dubs' All-Ireland SFC quarter-final against Cork on Saturday.
Mannion, who opted off Farrell's senior panel at the end of the 2020 season and is spending this summer in the US with Donegal Boston, was speaking at the launch of AIB's new series, 'The Drive'. When asked about O'Donnell's call-up, he said: "I was a bit surprised, but when I thought about it then it made sense. When the hurlers were out, sure. I've never played with Eoghan or seen him play, but I've heard from Cormac Costello and others that he's brilliant.
"He obviously brings a lot of leadership and a different perspective from the Dublin hurling team so I think it was a great move by management to get him in.
"Fair play to Eoghan as well for taking on the challenge. It will be a tricky one for him, walking into a new dressing room late in the season but, look, he has a tonne of experience from the hurling and I'm sure he'll be fine and the lads will help him settle in too."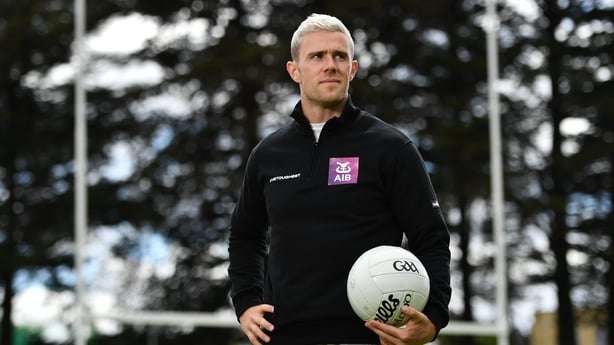 The three-time All Star also feels that drafting a player in at this stage of the season won't be a disruption for the squad, despite the view of former player Philly McMahon that O'Donnell's inclusion could "ruffle feathers".
"I think there's enough experience and maturity in the team to say, look, no matter what happens, there's only one thing that's most important here and that's getting to an All-Ireland final. Some lads might be disappointed but they won't be moping around or throwing the toys out of the pram.
"Look, who knows, he mightn't be starting, he mightn't see much game-time but he'll be certainly adding to it in training games and so on. But no, whether he's a back or forward, I don't think there'll be any bad feelings towards him at all."
After relegation to Division 2 in the spring, Dublin's championship run has seen them make light work of Wexford, Meath and Kildare. They are now expected to comfortably overcome the challenge presented by the Rebels on Saturday evening, leaving them then somewhat undercooked, many would say, for a tougher All-Ireland semi-final assignment against either Kerry or Mayo.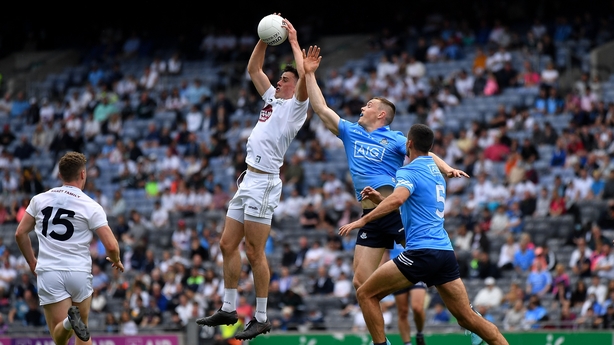 Mannion, however, says the Dubs have been down a similar road in the not too recent past.
"We've been in that position many times before when people said we wouldn't be road-tested, but then we came through difficult semi-finals against Kerry, Mayo, Tyrone when we supposedly came through a Leinster championship with ease.
"But what we used to always say is we'll control what we can control so we just prepared for each games as it comes and made sure our own training was replicating championship intensity. They have done that for years and they have the blueprint for it so I'm sure it won't be an issue at all."
"I know they would be hurting a lot after last year's championship and then the league. Some of their performances got away from them in the spring. I'm not surprised they have come back and are back performing again. Given the extra time between the league and championship they have had a chance to prepare properly, look back and review the league and learn from it.
"Also men coming back from injury, it is just a massive, massive boost. It's a quarter-final now, three games away from an All-Ireland final. Anything can happen."
AIB's new series, The Drive, which explores the adversity faced by inter-county players in the modern game and what drives them to pull on the jersey year after year. Hosted by Ardal O'Hanlon, The Drive features the stories of four inter-county players and their journeys on and off the pitch.
Follow the All-Ireland Football Championship quarter-finals on Saturday, Derry v Clare (3.45pm) and Dublin v Cork (6pm), via our live blog on rte.ie/sport or on the RTÉ News app. Listen to live radio commentary on RTÉ Radio 1.
Follow the All-Ireland Football Championship quarter-finals on Sunday, Galway v Armagh (1.45pm) and Kerry v Mayo (4pm), via our live blog on rte.ie/sport or on the RTÉ News app. Watch live coverage on RTÉ2 and RTÉ Player commencing at 1.15pm with live radio commentary on RTÉ Radio 1.