The times they are a'changing.
Although the sin-bin, mark and cynical foul law amendments have proved divisive, the offshoot has been a wildly entertaining, goal-heavy start to the Allianz Football League.
In considering the lie of the land in Gaelic football, RTÉ Sport spoke to three prominent coaches: former Derry player Conleith Gilligan who was a key part of Kilcoo's breakthrough Ulster title success under Mickey Moran in 2019; Down man Steven Poacher, currently part of Roscommon's back-room team and previously in the Carlow set-up when they got promoted from Division 4 in 2018; and former Dublin player Shane Smith, who coached Kilmacud Crokes to a senior Dublin Championship in 2018.
'PLAYERS CHOOSE THIS LIFESTYLE - AND THEY ENJOY IT'
---
The first thing to acknowledge after two rounds of the league is the condition of the players. There's no spare tyres on show here.
We're now watching elite athletes - and that goes from Division 1 down to Division 4; footballers who remain finely tuned throughout the year.
"When I was playing with Derry, which isn't that long ago, training was very heavy and physical from an early stage and then as you come nearer to the league there was more emphasis around team play and setting up," says Conleith Gilligan.
"Now, players are expected to be in the physical shape of their lives coming to training. Players are no longer coming to training to get fit or strong - that's done away from the training pitch. The training pitch is now very much the place where you hone how you're going to play."
It is, says Steven Poacher, a way of life: "A large responsibility for a player's conditioning is now with the individual himself. Young lads are completely different now.
"I've been coaching now for the guts of 20 years, between school, club and county, and the game has changed. But society has changed. Gone are the days on a Friday evening where after a club game the players would be gone for a few pints.
"You'd see a lot of players in club football now with a protein shake or maybe going for a coffee rather than a pint.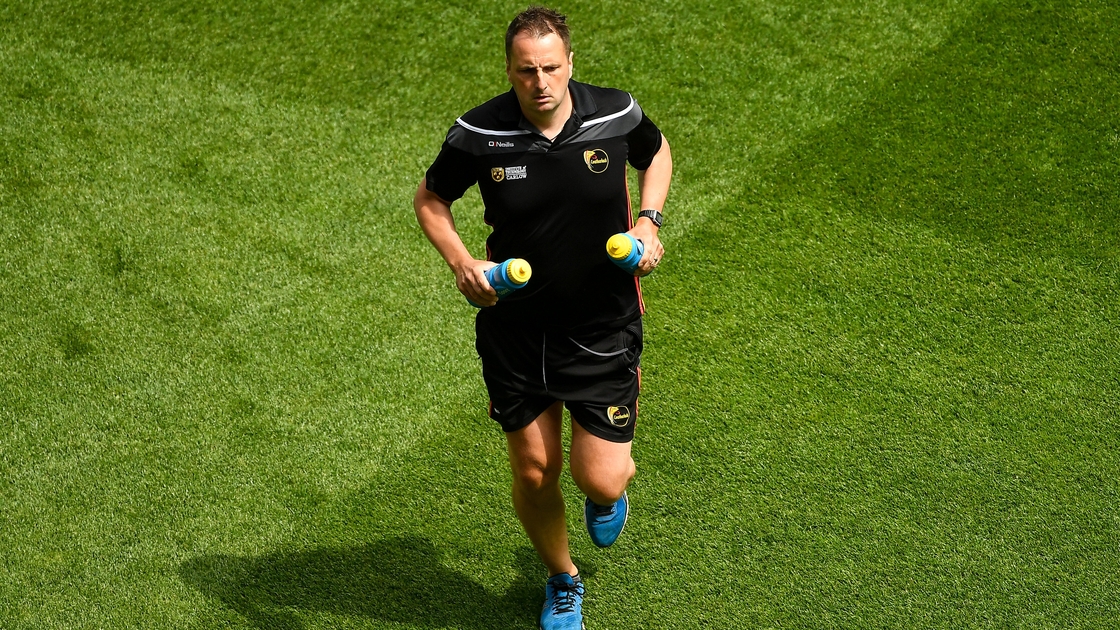 "I think it's a good lifestyle, a good way to live their life, a good way to carry themselves in life."
"People are probably more body conscious now as well; young people in particular have more education about their health and lifestyle. Image is a big thing too. At county level now there's very few footballers playing who aren't in really good condition.
"You've got to remember it's a choice. Players choose this lifestyle. And they enjoy it. I'm delighted now to see young lads committing to a group for three nights a week or four nights or five nights. I think it's a good lifestyle, a good way to live their life, a good way to carry themselves in life. You don't have to have ten pints and a pizza to live a little!"
Shane Smith echoes that sentiment, adding: "These lads carry themselves so well all year, it's just part of who they are. They come back in really good shape and that gives the coaches an opportunity to develop their skill sets to a higher level.
"Again maybe that's having a positive impact on the progression that we now see. I think those days of running lads into the ground and flogging players, I think they're gone. It's more about applying the science to training and to coaching."
Although there's ring-rust among teams, fitness is not an issue. Sharp as tacks and hungry as hell, forwards are lean, mean scoring machines. Right now they're making hay.
'DUBLIN GET THE BLAME FOR EVERYTHING - AND THEY'RE TO BLAME FOR THIS AS WELL!'
---
A year ago, DCU Mercy head coach Mark Ingle appeared on the RTÉ GAA Podcast to discuss his work with Jim Gavin's Dublin.
Gavin wanted Ingle to help him stretch the pitch in attack and pick holes in blanket defences. The manager's concern with that area of the game was a direct consequence of Donegal's success under Jim McGuinness.
"When you stretch the pitch, you've got to be able to have support play and move into the right areas," Ingle said.
His suggestions were very much noted.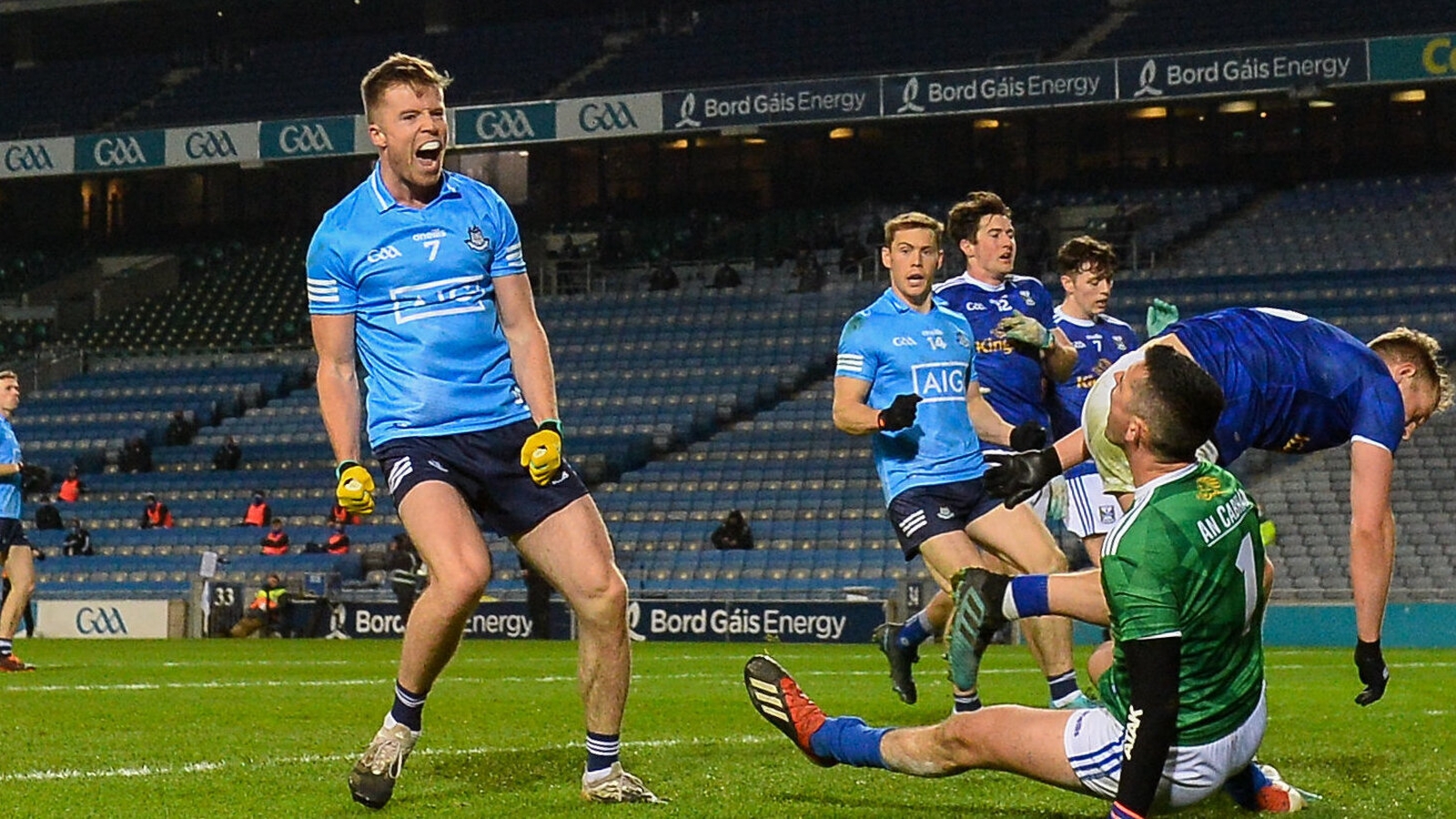 "Dublin get the blame for everything - and they're to blame for this as well!" says Gilligan when reflecting on the open fare we've seen so far this year.
"Over the last four years Dublin have scored on average 21 points every All-Ireland final. Teams went in to play them in quarter-finals and semi-finals with this ultra-defensive set-up.
"The problem they had was they couldn't score - and yet also still couldn't deny Dublin from scoring in and around 18, 19, 20 points.
"So now... Mayo went toe to toe with Dublin and tried to outscore them and nearly got there. Kerry have done it and nearly got there.
"I think teams have looked at that and said, 'right, if we want to beat Dublin to win to an All-Ireland we have to score heavily'.
"The down side to that is if you push players into attack, you can't have them in defence as well. It's just getting the trade-off right."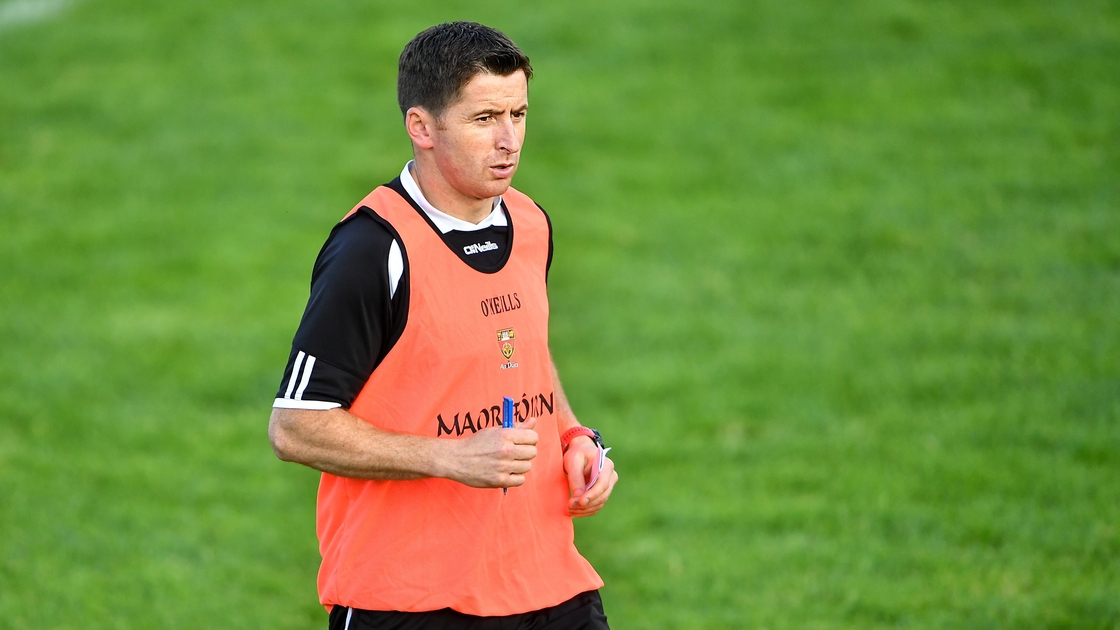 Smith adds: "You look at the top five teams: Donegal, Tyrone, Dublin, Kerry and Mayo. In the first two games Donegal have scored 1-38, Tyrone have scored 2-31, Mayo have 2-42 and then you have the two superpowers... Dublin have scored 5-31 and Kerry have scored 5-39. I think you'd have to go back a long, long way to find scorelines like that in the first two league games.
"It's well documented that Dublin did some basketball coaching to help them break down the blanket defence. What that enabled those players to do was develop that patience, peripheral vision, spatial awareness, and again add to their skill sets.
"I think players are adding to their skill sets all the time to improve, hence whey we have such a positive game at the moment."
'GAA AUTHORITIES ARE CHANGING ALL THE RULES UNDER THE SUN'
---
Before the league started back, the GAA released a comprehensive explanation of the new rules that would be implemented.
A Category II Infraction (aka a cynical foul) committed on an attacking player with a goal-scoring opportunity, either inside the 20-metre line or the semi-circular arc, would result in a penalty kick.
A year ago, amendments to the rules around the kickout, as well as the kick-out mark and advanced mark, were implemented. These two laws in particular have really rewarded teams wiling to push more bodies forward. Clever attackers have adapted quickly too - both the rules, and the referees tasked with enforcing them.
"GAA authorities are changing all the rules under the sun," Gilligan says.
"The one thing they haven't grasped is the interpretation of the tackle because from game to game you see tackles that are every heavy going unpunished.
"Then you see loose and light tackles, like in the Tyrone-Armagh game, resulting in a penalty like when Rian O'Neill was pulled down. If that had happened in midfield it might not have even been a free, but because it was in that forward position the referee was under pressure.
"It's not even county to county, I think referee to referee has a different interpretation of the tackle. Whether we like it or not, teams prepare on a Wednesday or Thursday night before a game with an eye on who is reffing it.
"I think we just need to be careful that we're not creating a hybrid version of our games."
"Every team will start to dictate how they approach a game based on how the referee interprets the tackle rule itself. It's very difficult for referees without the interpretation being written in stone.
"There's nothing left to chance in inter-county football anymore. Everything is analysed and within that, one of the most important aspects of the game is how the referee referees the game.
"What does he give fouls for? Does he give the forward the advantage? Does he give defenders the advantage? Players have never been more intuitive or clever. They'll test the boundaries early on to see, 'oh he's not giving me this, he blew me up for that' and then they will change their game accordingly."
Poacher adds: "I think we just need to be careful that we're not creating a hybrid version of our games.
"Referees have so much to think about in such a short space of time. These rules have probably caused more headaches for the man in the middle than anyone else. We just need to be careful with the road we're going down with the rules.
"You don't want to hear the whistle blow 50 times in a game. Supporters want to see the game flow - and believe it or not, players want the game to flow as well.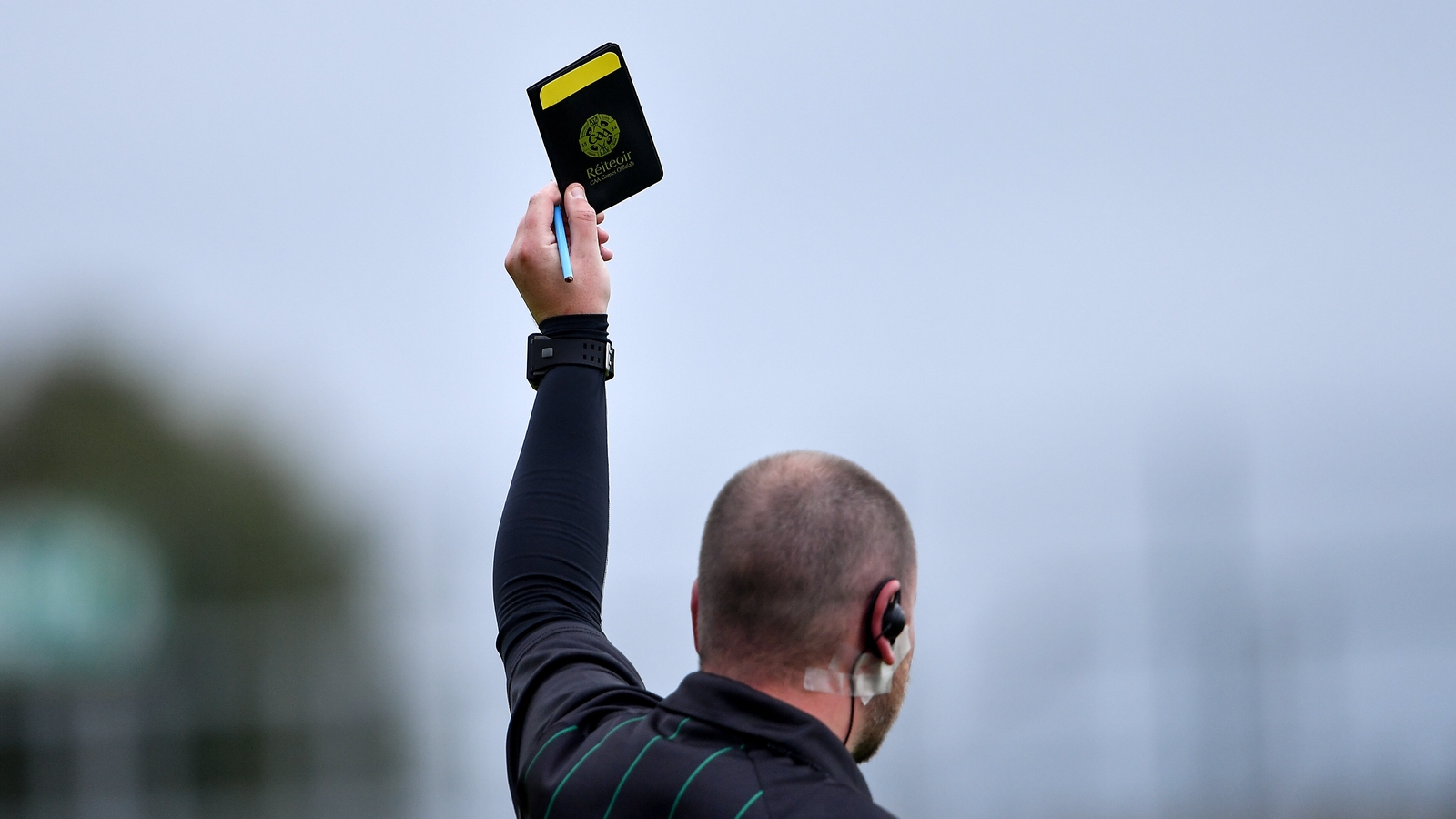 "I was chatting to another coach from a different county about the rules and we were saying, if you look at the way some of the teams are systematically fouling higher up the field now, the foul count for teams in their forward lines is probably very high. That's strategic.
"It's to stop teams building quickly and stop them coming out from the back. A forward might be able to make five or six systematic fouls and stop an opposition building. A defender can make one misplaced tackle and find himself sin-binned with a penalty conceded. It makes you wonder, are we addressing the real issues in that respect?"
'THE ART OF DEFENDING HAS BEEN LOST A WEE BIT'
---
After watching Armagh lose 2-15 to 2-10 against Tyrone at the weekend, Orchard County legend Steven McDonnell declared negative football to be a thing of the past. "I think the game over the last couple of seasons has started to turn full circle again," he told the Donegal GAA podcast.
Has it? There's certainly been significant changes within county set-ups that suggests the emphasis has swung from defence to attack.
"Armagh brought in Kieran Donaghy to really look at the forward side of their play," points out Gilligan.
"You can see in their two performances so far that they have looked very cohesive going forward, so there's been advantages all over the place in terms of forward play.
"The art of defending properly has been lost a wee bit within football because all defenders knew they could mark in front or attack the ball."
"When Antrim had all these different management options available to them they went for Enda McGinley and Stephen O'Neill - two out and out forwards. If you look at their two games so far, they've been devastating going forward. Not only is there an emphasis on forward play... counties are now looking towards a different type of coach and manager to, I suppose, make it more watchable. There's a massive change in what's going on.
"The art of defending properly has been lost a wee bit within football because all defenders knew they could mark in front or attack the ball.
"Even if they lost it and their man won the ball there'd be the option behind them to back it up, but as we've seen in some of the games last weekend - particularly in Kerry v Dublin - when Con O'Callaghan turned and beat his man in a one-on-one there was no cavalry. There was nobody there."
Smith identifies other outside influences that have impacted Gaelic games: "If you look at for example the high press, and someone like Jurgen Klopp and how he implemented the high press at Liverpool in order to push team higher up the field and put them under pressure, we can see that an awful lot now going on in GAA with kick-out strategies.
"As soon as the goalkeeper puts the ball down, it's incredible what's going on in terms of a high press. It does two things. The first thing is, it ensures all the backs are moving and looking for that bit of space to get the kickout.
"Secondly, we've seen a massive improvement in goalkeepers - their accuracy off the kickout statistics on retaining possession from the kickout.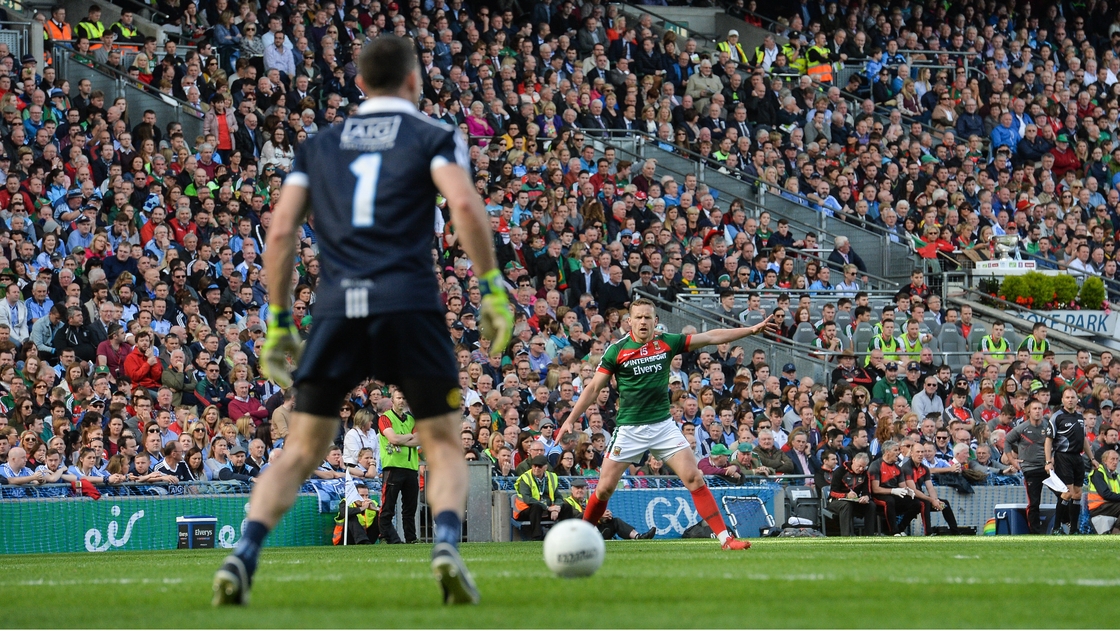 "The art of tackling was traditionally one on one, 'you pick up player and you do a job on that'. There's been a real change in football over the last ten or 15 years where we've dropped a lot of players back and maybe those questions haven't been asked of defenders. Maybe again - just like with the kickouts and just like the forwards - this is another opportunity, another phase in GAA, where we'll see backs develop new skills on tackling and improve in this key area.
"Also we must remember, it's the league and it's May, but the scores make for some really interesting statistics.
"I think we'll see an increase in the standard of tackling, on the standard of stopping and in the standard of blocking. With the game so attack-minded, it does ask defenders those questions."
'WE'RE IN A GOOD PLACE FOR FOOTBALL AS A SPECTACLE'
---
It's not long ago that football was constantly being compared unfavourably to the small ball game but hurling's current grappling with rule changes means it's in an awkward state of flux. Football, by no means cleansed of its imperfections, is far more comfortable in its own skin.
While debates will continue to rage around certain aspects of the rules, it's broadly accepted that a philosophical shift within the game has made it a much better watch.
"We can be very dramatic and hysterical sometimes when we hear someone focusing on one particularly bad game," Poacher says.
"If you think of the volume of games that are played over the course of a season we only get to see a very small proportion of those games, so sometimes people can get too obsessed over the bad and not focus on the good. I personally think the game has been in a good place for the last number of years."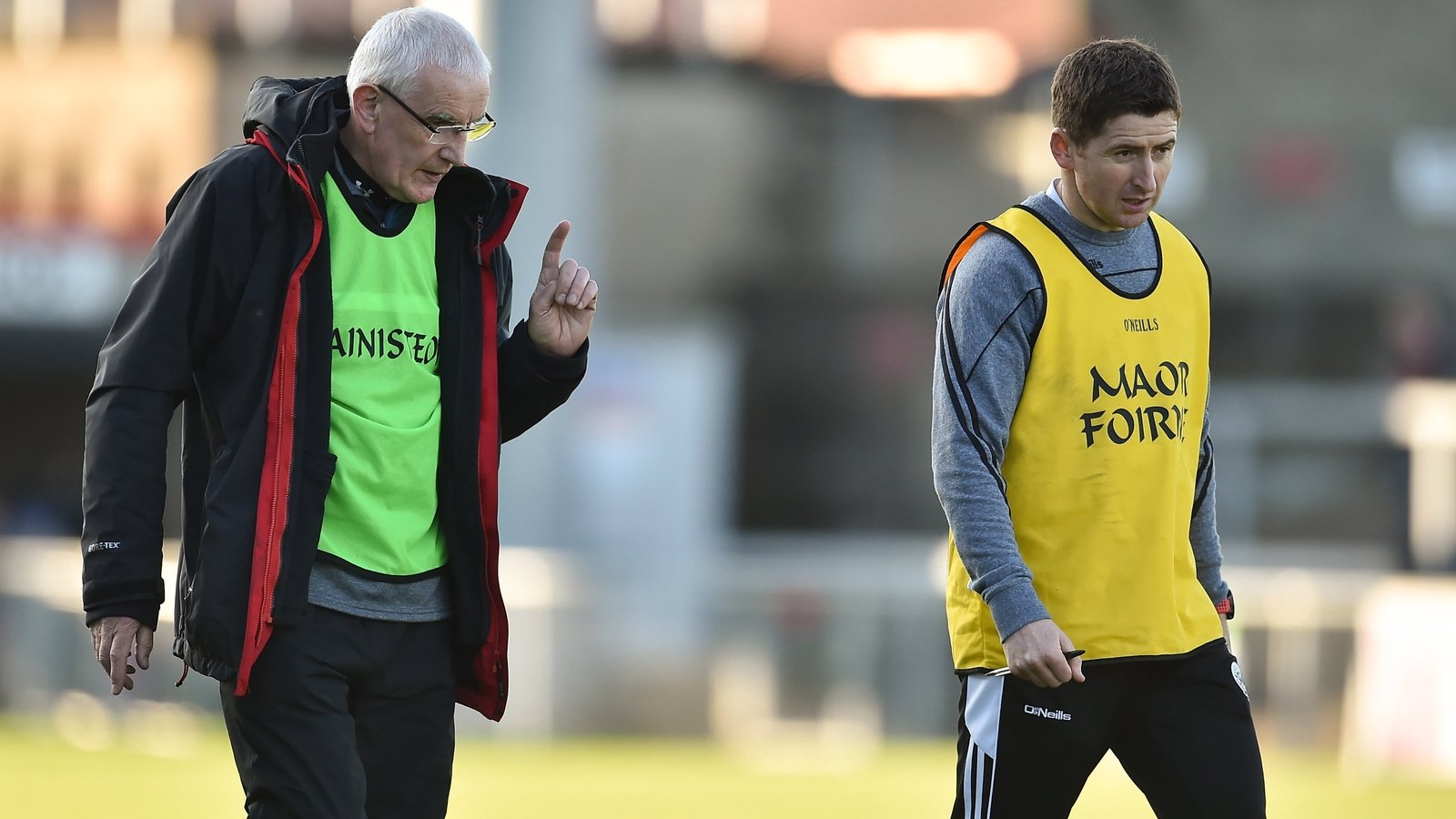 Gilligan agrees. "I think now, kicking is being really rewarded. You have the offensive mark now, so a forward knows, if he get inside the scoring zone he can catch a ball clean.
"It incentives his to break out in front of his man. If you can get the ball win it, run at your man and you're inside that area, get by him and he either has to let you go on to score or he has to pull you down. The black card and a penalty is a massive thing now. Whereas a point might have been on, if he pulls you down it's penalty.
"I'm still not 100% sure about the mark or the black mark and penalty [rule], but the fact more ball is being kicked inside and it's being rewarded has only been a good thing for football.
"We're in a good place for Gaelic football as a spectacle."
Smith meanwhile is upbeat about the landscape – and the future.
"I think the game is looking very positive. We had an era for a long time where team set up defensively, and first and foremost it was to get X amount of players behind the ball.
"We had teams who were just giving up kickouts and filtering back. But I think no we're seeing for example the value of the full-court press, putting pressure on trams and then forcing the goalkeeper to go long, which then makes it a 50-50.
"I'm very positive about the way attacking football is going. That's what brings us all to watch matches, what makes us tune in and what essentially makes us want to play the game.
"We're in a good place for Gaelic football as a spectacle."