As Autumn set in and oak leaves would start to settle on football's forest floor, 1993 was the year when it all clustered together perfectly for the Oak Leaf County.
For those of a Derry persuasion, that 19 September was the date that stands above all others as All-Ireland glory was finally achieved.
Yet what can't be forgotten is how Derry would blossom consistently in the 1990s and how the National League became the regular benchmark for what a talented crop of players was capable of.
In that final decade of pre-backdoor-qualifier championships, Derry made the biggest mark in the league, reaching five finals and winning four of them in 1991-92, 1994-95, 1995-96 and 1999-00.
And it's the first of those that especially resonates with one of the key men from that side, the legendary dual player Kieran McKeever.
"At that time, we had a good team who were really focused on winning every game and the league was a great barometer for us," he tells RTÉ Sport.
"In '92, Eamonn Coleman told us if we were going to win an All-Ireland, we needed to win a league first and that first league in '92, we beat Meath in the semi-final in Croke Park and that gave us a great belief that we could compete with the best and that's one thing we treated the league as.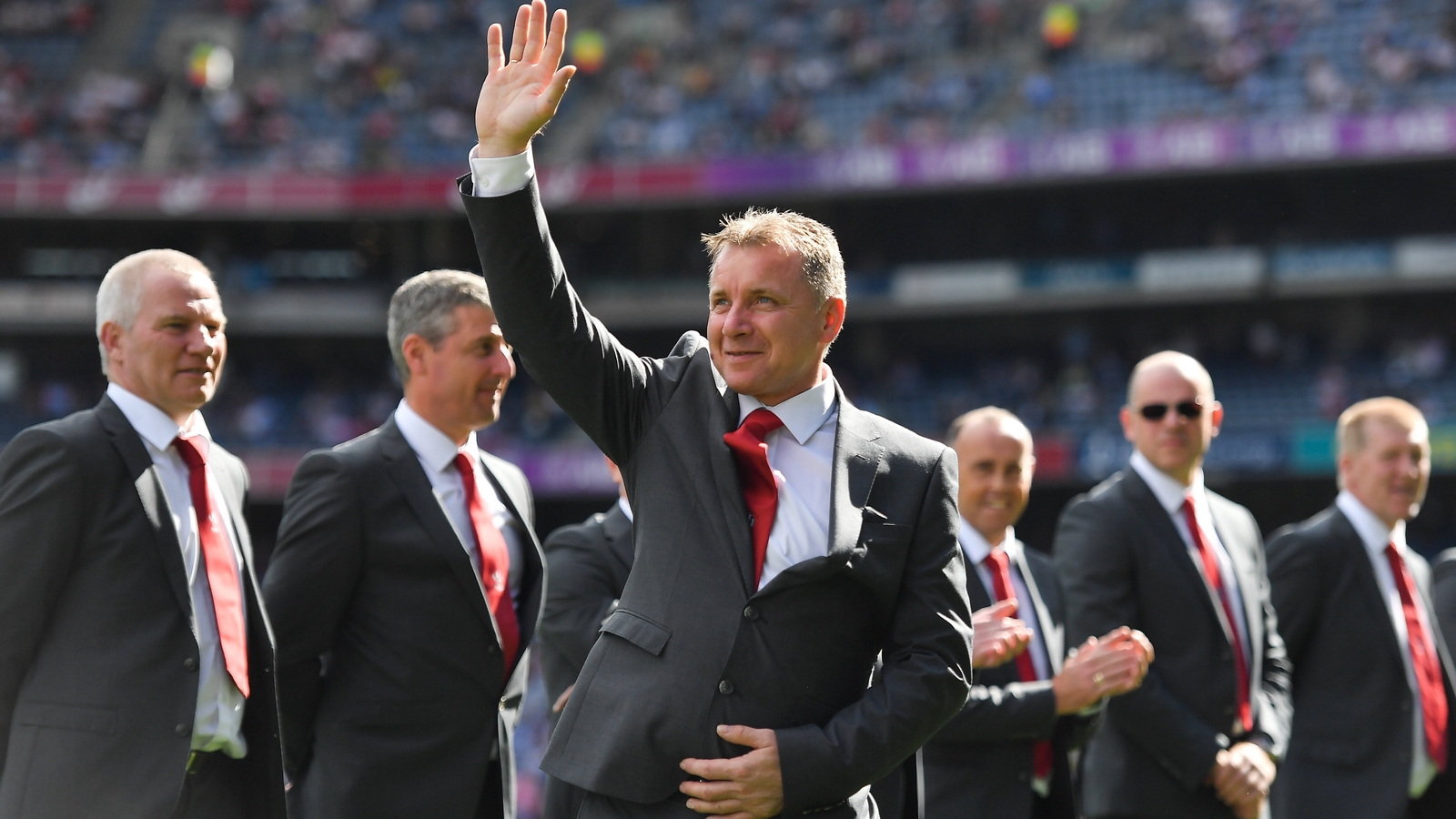 "It was somewhere where we could show that we can challenge, we can compete with the best teams, so therefore we have a chance and it gave us great belief."
It also came on the crest of a wave of Ulster supremacy in football with Down's 1991 All-Ireland win shortly before the start of the next league giving Derry and their provincial rivals an extra pep in the step.
"It did yeah," McKeever says, "because when Down won the All-Ireland, they beat us I think it was in Armagh by a point scored by Ross Carr in the last kick of the game more or less from '50 or '45.
"We thought Down won the All-Ireland but we were so close to them so surely if we got things right, got a bit of belief and organised and put more effort in, we could get there too.
"So the league was that sort of a target to give us the belief that yes we can do this."
The manner of their defeat to Down in 1991 would come full circle in the 1992 league final but we'll come to Anthony Tohill's late goal shortly.
With the extra motivation going into late 1991 at the start of the league, Derry immediately built momentum in what was a briefly restructured competition for that season.
The 1991-92 was one that was split into two divisions rather than three and the top division was itself broken up into three groups with the top two in each advancing to the quarter-finals. The teams that finished top of each of the two second tier groups would also advance to the last-eight.
Derry were in Group C alongside aristocrats like Kerry and Meath, reigning All-Ireland champions Down as well as Offaly and Kildare.
Coleman's side blew everyone else away in that group phase, winning five from five and advancing to the knockout rounds.
"You go out to win every game and sometimes you're not at your best in the league because of fitness levels or you're not sharp as you would be come championship time because everything was geared towards winning that one championship match and the league was a great place where you could learn about your team-mates, learn about your units whether it was defensive or forward or midfield and learn about your game-plan," McKeever recalls.
"That's where you'd learn it because back then, as you say, it went from October right through to May so there was no real time for challenge games and things like that. It was the All-Ireland final in September and then everyone started again.
And as it would happen, the 1992 league final would be the perfect build-up to that year's Ulster Championship for the Derry boys.
Provincial rivals Tyrone, who featured a number of exceptional young talents who had made their mark in the Under-21s including a certain Peter Canavan, stood in the way in both the league decider and the opening round of the championship which would take place two weeks later.
So what happened at Croke Park on 3 May would have a bearing on the summer to come. Tyrone would seize the initiative with Canavan's goal proving crucial.
But then step forward the aforementioned Tohill who had an opportunity to float a ball in from a free with time ticking.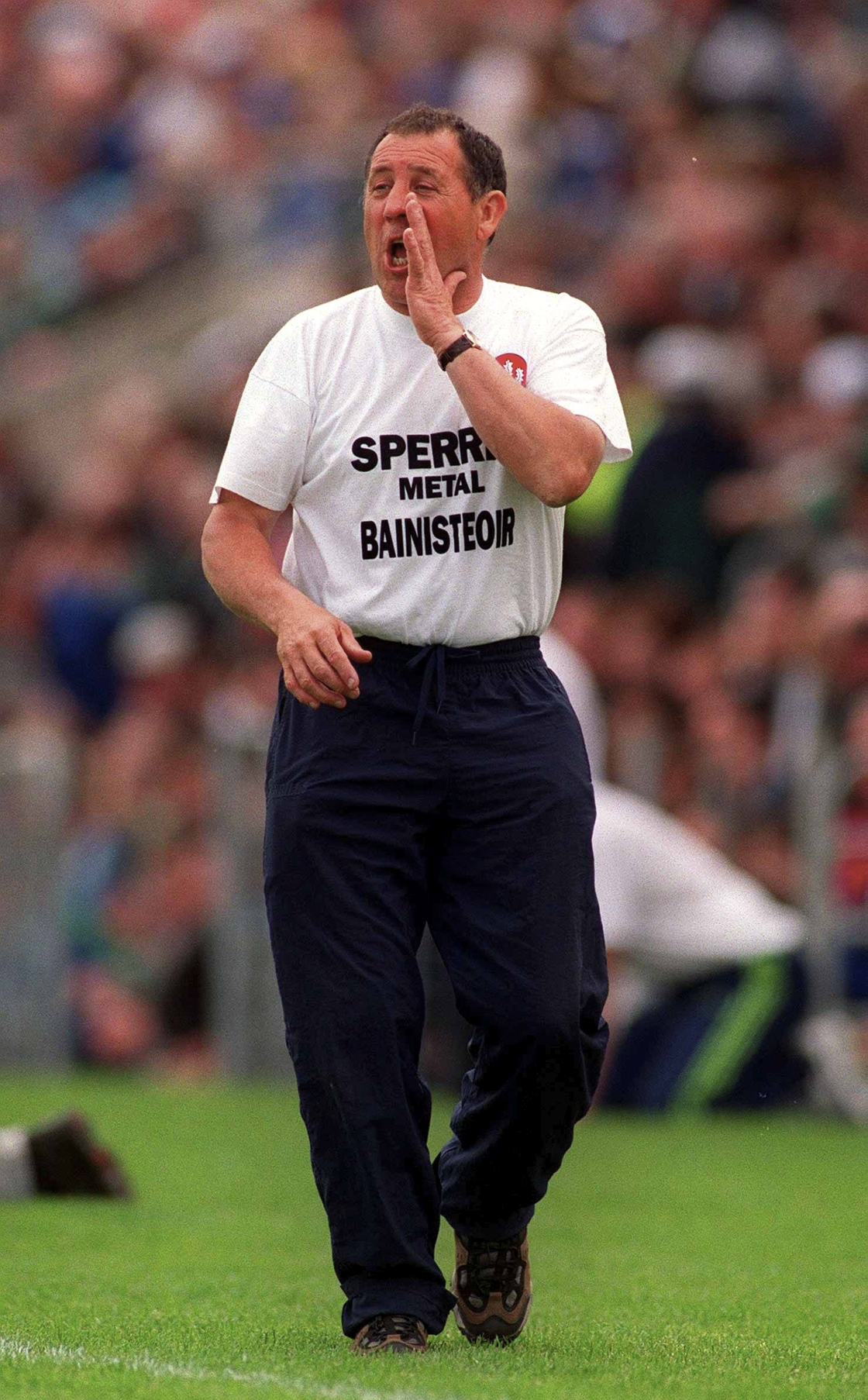 It did more than float in towards the big men as the ball in sparked chaos and made its way directly into the net. That goal would prove the turning point as Derry tagged on a couple of extra points to win 1-10 and 1-08 and ensure that they won their first league since 1947.
"There was a bit of disbelief. But there was also a bit of realisation that this was our day if that makes sense," says McKeever of that impact of that late, late Tohill goal.
"Going into that game, although it was a National League final, we were going to be playing Tyrone again two weeks later in the championship and we had to lay down as much of a marker of beating Tyrone that day because we were going to be playing them in two weeks' time as much as it was winning the game - although winning a national final was everything.
"We knew we were playing Tyrone and there's such rivalry for two weeks later that we needed to go on and win that day and that was the jubilation."
The win buoyed Derry alright and as Tyrone's then goalkeeper Finbar McConnell would tell the Ulster Herald back in 2017, it had a detrimental effect on the Red Hand County as their neighbours followed up the league title with victory in their championship head-to-head.
For Derry though, with manager Eamonn Coleman's words ringing in their ears that a league triumph would need to precede an All-Ireland tilt, they set about turning that into reality and as we all know the Holy Grail of Sam Maguire would come 505 days later, the following year.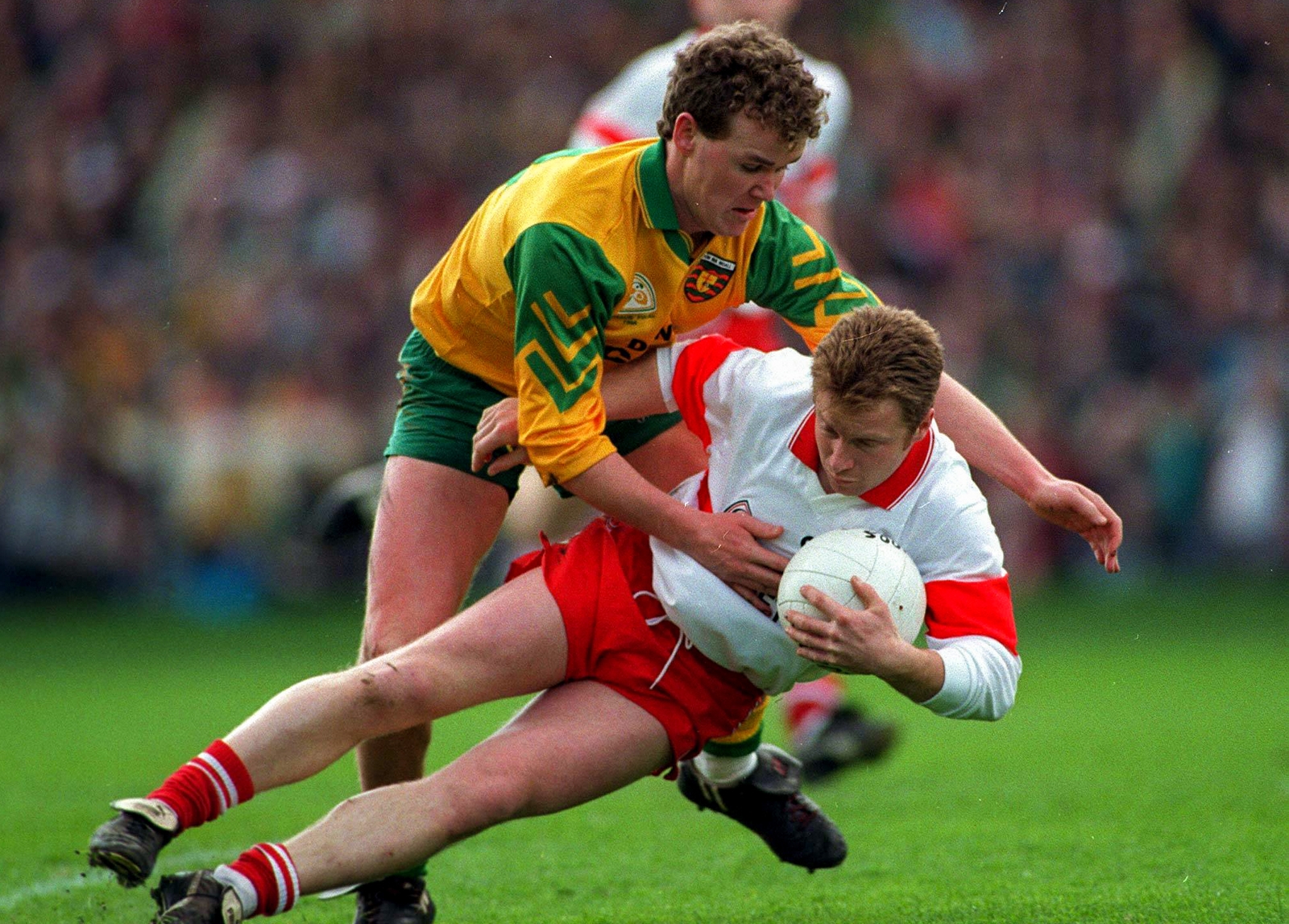 "1992 gave us the belief that we could do it, for me personally, especially when we beat Meath in the semi-final in Croke Park," says McKeever.
"If you remember Meath and Dublin had the four replays was it in '91 and me personally I was marking Bernard Flynn that day – the legend – and you know that you can compete with those guys.
"That gave us the belief to step forward and win the All-Ireland, although saying that, the fact that Down did it, Donegal did it, also gave us belief because we knew we weren't far away from where they were."
While 1993 remains the pinnacle and no All-Irelands followed for Derry after that, the rest of the decade saw the county continue to leave an imprint on national level through the league.
And Ulster rivalries remained to the fore in that competition. When McKeever won league medals again in 1995 and 1996, Donegal were the opposition on both occasions and the road to the '95 final had seen them overcome Cavan and Tyrone in the quarter-finals and semi-finals, while Cavan would also be the last-eight opposition again the following season.
"Because the rivarly was there, you wanted to win every game and you put an extra effort in," he says of the extra impetus that gave Derry.
"And I'm not one of the opinion that you took it easy in the league because I think you need to go out and win every game and give it the respect that it deserves.
"I was corner back at the time and you're up against opposition and I always wanted to win that battle as much as win the game, so every day you go out and for me, give your 100%.
"Coming up against the likes of the Ulster teams, yes there was an added dimension to it because you needed to beat them because you were going to playing them in championship and you always needed to have the upper hand basically."
The rivalry with Donegal was particularly fierce, ratcheting up from the early '90s, which made the 1995 and 1996 league triumphs even more sweeter for the winner.
"Us beating Donegal in those two National League finals was massive for us because going into the Ulster Championship, obviously it was so competitive and anybody could beat anybody on the given day as was proved by Cavan this year," says McKeever.
"You needed to be on top form and any advantage you'd get [was necessary] and that advantage was you beat that opposition whether it was a challenge game or a league game. You had to make sure that they understood that you were better than them."
McKeever would captain Derry to a fourth league final in the space of half a decade when they fell short against Offaly in 1998.
But he would get his hands on a fourth league medal two years later when they would beat Sean Boylan's Meath in a Clones replay after draws in both the 1B round-robin phase and the original Croke Park final.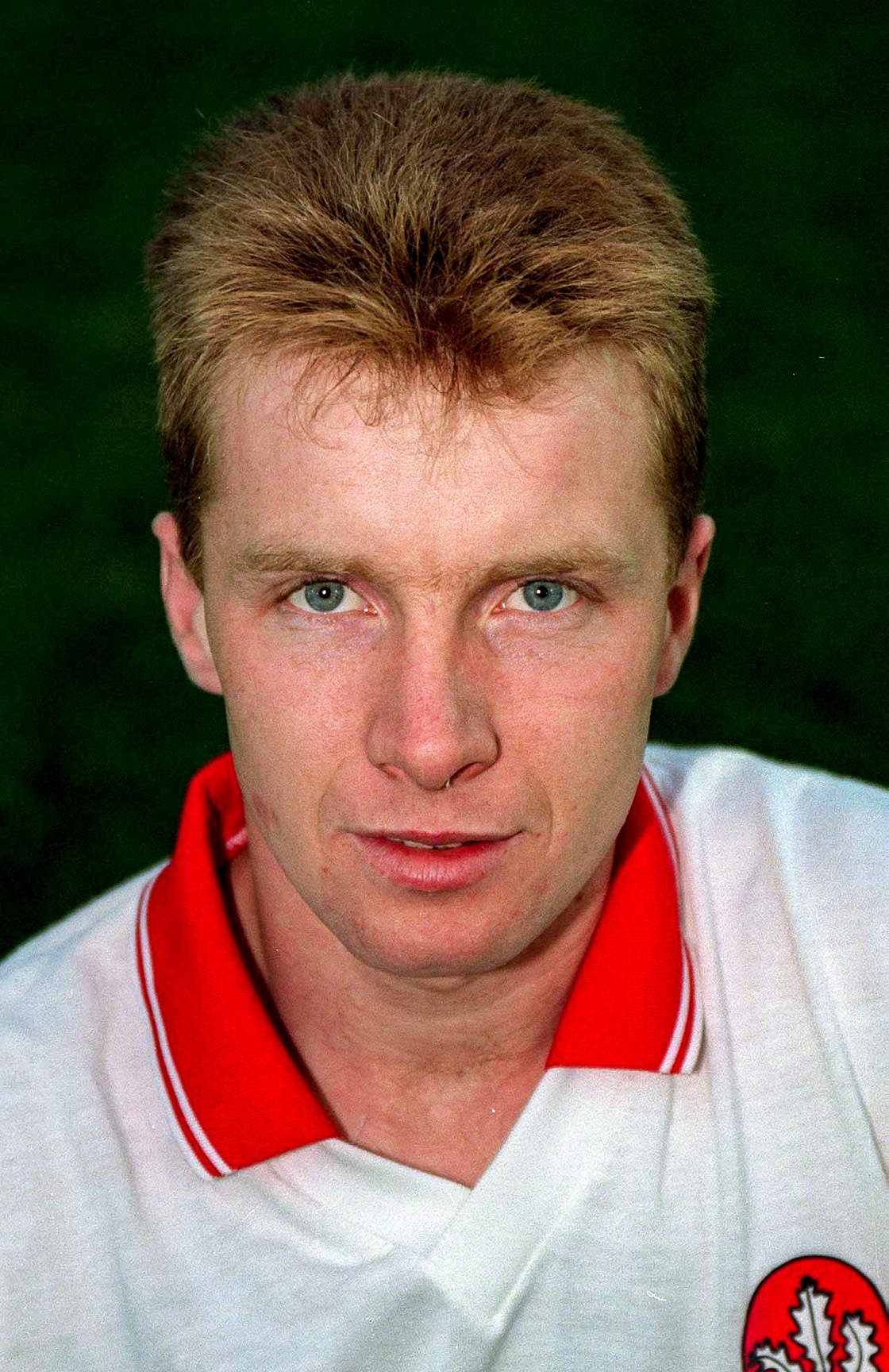 It was the end of an era at national level for Derry but also a sort of renewal for McKeever positionally as he spent that 2000 campaign away from the corner back position he had honed so outstandingly over the previous decade.
"It was brilliant for me at the time because whenever I grew up, I played centre half back and midfield for my club at every age group," he says.
"Even at senior level, I played centre half forward for my senior club team, never played corner back until I was 23 and that was when Sean Hegarty came into Derry in 1990 and Eamonn Coleman was along with him and they were trying to restructure and get a good defence and work it on from that.
"I came into the Derry panel in '87, then '88 league and I played right half back, centre half-back, left half-back right half forward. So they asked me to try out at corner back and of course I gave it 100% where other players who were asked to try out didn't give it 100% (laughs), so I ended up stuck at corner back.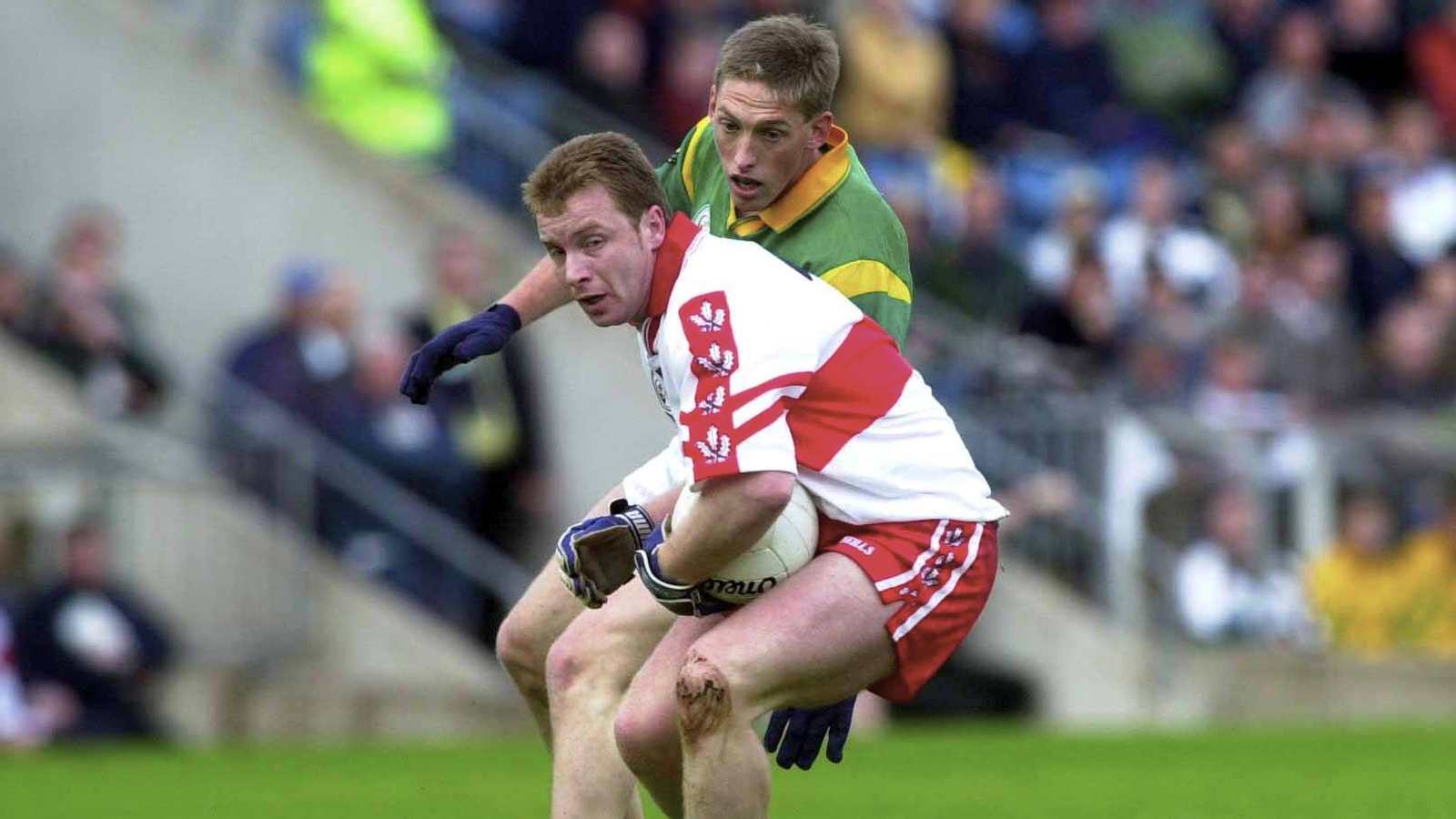 "So it was a great release to get out and play in the half-back line because that was my natural position, if you could say that, or more favoured position."
Reflecting on the core principles that guided that decade of success at league level, as well as the 1993 All-Ireland, McKeever points to the leadership of Henry Downey, Tohill and Tony Scullion for "demanding that consistency".
"The expectations and the standards were always very, very high and that gave us a level of consistency at the top we could feel come championship time more than we wanted to," he says.
"A little bit of spirit taken out of the team after Eamonn Coleman's dismissal but in saying that, the core of the players that were there under different managers – Eamonn Coleman, Mickey Moran, Brian Mullins and Eamonn Coleman [again from 1999 to 2002] - went on to win different titles.
"It was a massive, massive achievement and I'm very proud of it and I think the National League is massively important."
None more so than for counties in the lower tiers. Indeed, this month two years ago, I was in the stands as my own Leitrim were back at Croke Park for only the second time since 1994 at senior for the Division 4 final where Derry were the opponents, an occasion that prompted waves of green and gold to descend on the capital.
"That Division 4 league final is important for those players as a Division 1 final is important to those players. It's still a final and has to be won," says McKeever.
"And that's the other point of it with the National League. The different finals go to Croke Park and Croke Park is amazing every time you go there. It's just amazing. It makes the hairs stand up on the back of your neck and everybody needs to be able to get a chance to experience that."
And as for the future of the competition, McKeever is hopeful that more emphasis on the league by way of incentives that lead into championship time could give it the impetus it needs.
"It is important for the teams that don't get to the championship finals or provincial finals. They need something to aim for as well and that's the only consistency of games that they get."