As the GAA prepares to take a cautious approach to get spectators into grounds safely, the Ulster Council says they will gain much expertise from working with a leading stadium safety authority.  
With the inter-county season just around the corner, Ulster GAA's head of operations and Covid-19 advisory group member Stephen McGeehan told RTE Sport that the council is linking up with 'The Sports Ground Safety Authority', a UK leader in spectator safety at sports grounds that regulates local authorities in their oversight of safety at venues. 
Throughout the pandemic Ulster GAA has kept in close contact with senior NI Assembly ministers as well as adhering to directives laid down by the southern Government. 
Now the provincial council is joining with colleagues from other sporting bodies in the north as part of an Ulster workgroup to prepare for what sport in the autumn and winter might bring. 
The Sports Ground Safety Authority was involved in recent pilot test events re-introducing crowds to sporting fixtures and will advise on guidelines and practices such as upholding social distancing in queues and minimising the risk of any pinch points or crowding.  
The group also advises on carefully controlling bookings so that social distancing is observed in seating arrangements, minimising the numbers of tickets sold to a pre-defined safe capacity and recording people's data to assist NHS Test and Trace. 
"That group will bring their expertise here and that will be very beneficial," McGeehan said. 
"Currently there is the debate to have central venues for inter-county games, but we will have to look at all criteria for several venues that host championship games. 
"In that past that would include providing first aid facilities and having sections for those take unwell but – as we live with Covid - we are looking for facilities where we can isolate people with symptoms, providing sanitation, ensuring social distancing and regulating the use of showers. 
"And as the championship nears, each province will take further advice from Croke Park to see how we make the games happen. 
"Really, what we are doing is adding another layer onto existing protocols – for what we can control." 
McGeehan says flexibility is the key word as the association moves towards inter-county return to play.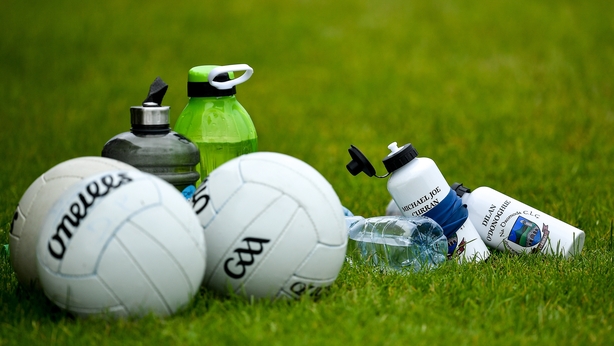 "The next few weeks will be challenging," he says, "but that is just a continuation of what the season has been like. 
"We want to have a dynamic and competitive championship as we possibly can. There will be a lot fewer spectators, if any at all, but we have to protect the integrity of the championships and give every team a chance to participate as fully as they can. 
"What we must remember is that a lot of what may happen is outside of the GAA's control," he added. 
The Ballinderry Shamrocks clubman explained some of the key challenges that lie ahead in the coming weeks. 
"If a county team has a suspected case during the week, we will have to react very quickly to that," he stated. 
"If a locality near a match venue experiences a high number of cases in the lead-up to a game then that will have to come under consideration too. 
"Looking at an external environment, if there is another lockdown in certain counties that will have clear implications too. 
"We will have to be flexible, we will have to constantly review, and we will have to make sure we do everything the best we can. The GAA will have to adapt and be agile but we are," McGeehan stated.  
"Our Covid Advisory group meets virtually every week and ever since we published our initial proposal, we have had to be flexible to move in an ever-changing environment."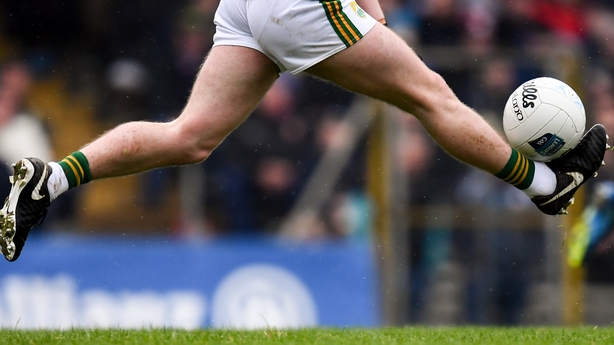 Generally speaking, McGeehan felt there was great clarity earlier in the year when the island went into lockdown. 
Since re-emerging, in some instances, that clarity and public messaging hasn't been as strong, he reckons. 
"From our perspective in Ulster GAA, a five-level alert plan has been put forward to which 26 counties have to adhere by. Then we have, say Tyrone, who operate under different guidelines from the county across the hedge, Monaghan. 
"But Ulster GAA is used to dealing with these complexities. We just have to be fully clear to everyone." 
McGeehan says he is very encouraged ahead of the inter-county season resuming and is happy that counties will be fully transparent in complying with all regulations. 
"If there is one case in a squad we will act quickly," he says. "Close versus casual contacts will be the kernel of all these issues. 
"We will have to live with this pandemic, and we have a system in the GAA where records of all incidents, club or county, will be reported to us and brought to our attention. 
"One recent case involving a club showed that over 48 hours, 50 adults were tested. A number of those tests were positive but were traced back to social events, not a GAA setting. A number of positive tests were asymptomatic too. 
"So, it's not going to be easy, but we must all revert back to the very first basic premise - personal responsibility. 
"At club level we have shown that self-declaration and compiling health questionnaires have been a huge success. There is now an onus on the elite county set-up to continue that excellent work."