London football manager Michael Maher says his side desperately wants to be part of this year's All-Ireland senior football championship and believes there is no reason why they cannot participate in the Connacht Championship – once clearance for overseas travel is granted.
London were due to host Roscommon at Ruislip in the Connacht opener at the start of May, but that game was postponed after Ireland, and later the UK, went into lockdown.
Only nine weeks ago, the Round Towers clubman expressed his doubts that the Exiles would play any more competitive games this season but following last week's 'Safe Return to Play' roadmap, Maher is now confident his team can play a part in the 2020 Championship after all.
"We would love to be part of it this year," he told RTÉ Sport.
It's just a great event for all connected with London
"Every time we play at Ruislip in the Championship is a huge day for London GAA as a whole, hurlers, footballers, officials and supporters.
"It's just a great event for all connected with London and I feel it's also proper for our players to have a platform like this after showing such great commitment.
"It is difficult enough being a London player with the different things that are required but they put in just as much sacrifice and are fully deserving of playing a Championship game this year."
The UK has been badly hit by Covid-19.
At the time of writing, 287,000 positive cases have been recorded with over 40,000 deaths.
However, there are signs that the figures are finally starting to fall there. Monday saw the UK's death toll rise by 77 – the lowest daily figure since the lockdown began.
Maher admits the virus has affected everyone greatly, but feels a corner is finally being turned.
"London has suffered badly with the virus," he says.
"In comparison to Ireland, London has been hit very hard but things are improving, and the numbers are going down week on week.
"I would hope that the overseas travel – be it going to Ruislip or Ireland - is the only barrier in the way of us taking part in the Championship this year.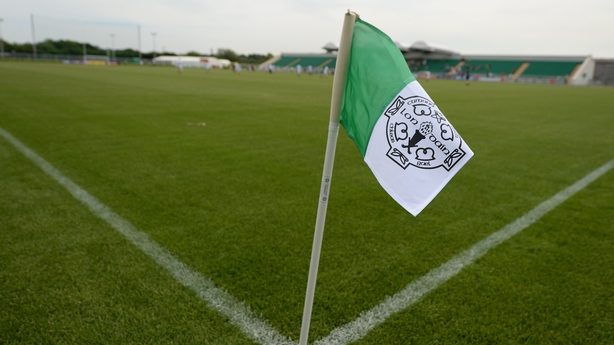 "Things are starting to open up over here, schools, shops, tourist attractions, and I see no reason why a Gaelic football match couldn't take place later in the year.
"There is just as much risk training or playing a match as there is stepping on the underground, so I think as long as overseas travel is allowed there should be nothing in the way of us taking part this year."
Maher is continuing with the policy of developing homegrown London players for his team.
Before the lockdown they had 13 native players in their squad, and he has just added two more from the under-17s panel.
"It is so important for the county that we build from within," he says.
"The last two managers, Paul Goggins and Ciaran Deeley started that policy in earnest and this pandemic has given me time to do some work on providing structures for players aged 14 and upwards to make a breakthrough and keep developing all the way up the ladder."
Maher was a member of Deely's backroom team in 2019, and, at 32, is the second youngest manager in inter-county senior football, behind Wicklow's David Burke.
He is also the Exiles' first London-born manager and has been coaching since he was 16.
A PE teacher, he took London's underage squads in the past and has spent 13 years working with South London Feile teams, and also carries a Uefa 'A' Level licence.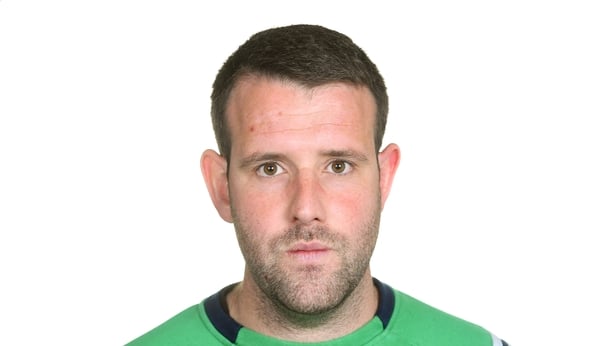 He managed soccer outfit Redhill FC for two seasons, gained promotion to the Isthmian league and also guided the club on a good FA Cup run, right up to the brink of the first-round proper.
After leaving the club in 2015, he threw himself back into the GAA and two years later led South London to a Feile Peil na nOg title. Last year, Maher's young side went all the way to the Division 1 final only to lose to Kilmacud Crokes in the decider.
He has already identified players from various Féile teams that can develop through the ranks.
"The plan is to achieve stability," he says.
"Every young player will have a chance to develop if they are good enough and from 14 upwards real structures will be put in place for those that want to commit.
"There will always be fall away in terms of numbers, but I really hope that any London lad who is good enough will progress and be more prepared for inter-county with the systems, conditioning, and programmes we will offer."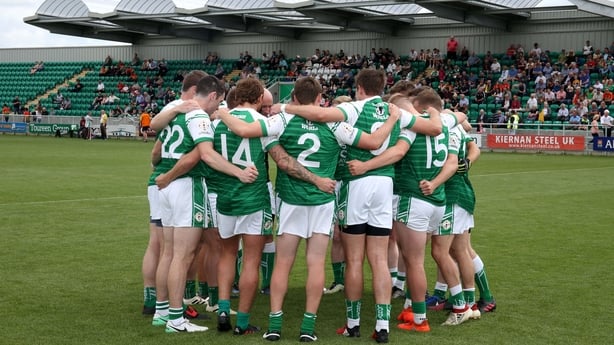 Home grown talent will be crucial in the future. Even during the pandemic, the side temporarily lost eight of its squad as players who were furloughed in their workplaces returned home to Ireland.
If and when they return, Maher knows there will be another rebuilding job to be done.
"There is lots to look forward to, however, and the Tailteann Cup was due to come in this year and that would have been a huge chance for guys to see whether they are physically and mentally ready.
"Hopefully we can still get to see where we stand later in the year."