There's something about this current Fermanagh team that has captured the attention of the Gaelic football world.
It's a fascination that runs deeper than their performances in the Ulster championship.
Their disposal of Armagh and Monaghan was impressive but it was the way they went about their business that was the most interesting part of their display.
They have admirable discipline and an aura about them and even though they don't play the way many pundits would like them to they make for compelling viewing nonetheless.
I fully believe if we had another two minutes we probably would have won the game
Having Rory Gallagher as manager and Ryan McMenamin in the backroom adds to the intrigue and will keep eyeballs on the county regardless of the result of the Ulster final against Donegal.
Winning isn't something that is associated with Fermanagh football but success stories are not unheard of and reaching the Ulster final in 2008 was certainly an achievement for a county with a very small playing pool relative to their neighbours
They drew with Armagh first time around in Clones but lost the subsequent replay by six points.
"Everywhere you went people were talking about it, it was crazy," recalled former Fermanagh player Barry Owens.
"We tried to keep away from it all but I suppose you have to try and enjoy it.
"It just wasn't to be for us back then, we had enough of the ball in both games and enough chances to get over the line; it was just one of those things.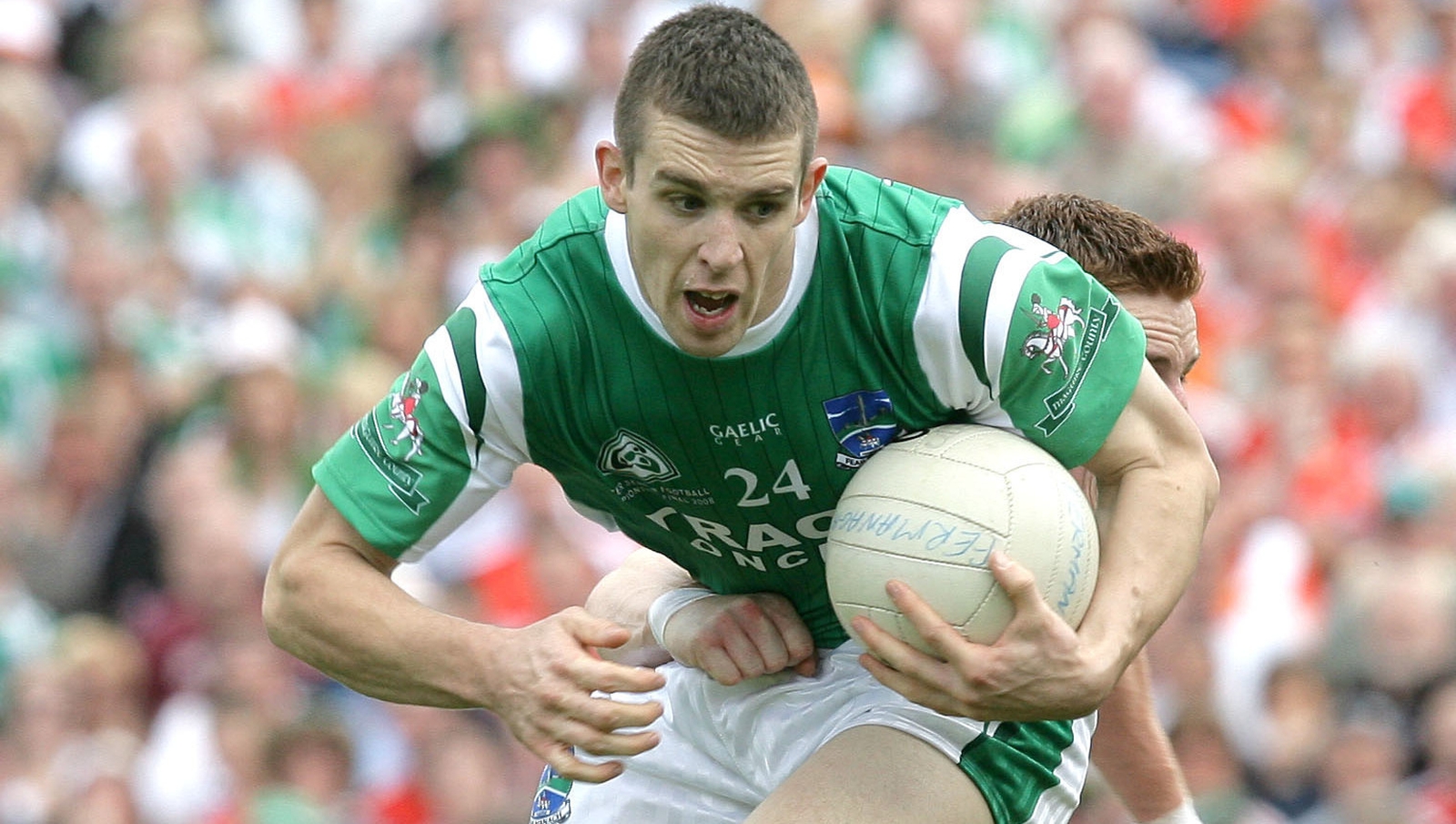 "I'll never forget Sean Doherty's point in the first game to level it, the roar from the crowd was amazing. I fully believe if we had another two minutes we probably would have won the game."
Owens sees similarities between this current crop of players and the great side that pushed Armagh right to the wire.
"Like us, they seem like a real tight bunch, there seems to be a good bond there.
"They work as hard as they can for each other and that's what you need if you are going to be successful. The work rate is ferocious, they are nonstop for the full 70 minutes."
A lot has been made of the small population of Fermanagh and the low number of clubs playing Gaelic games in the county.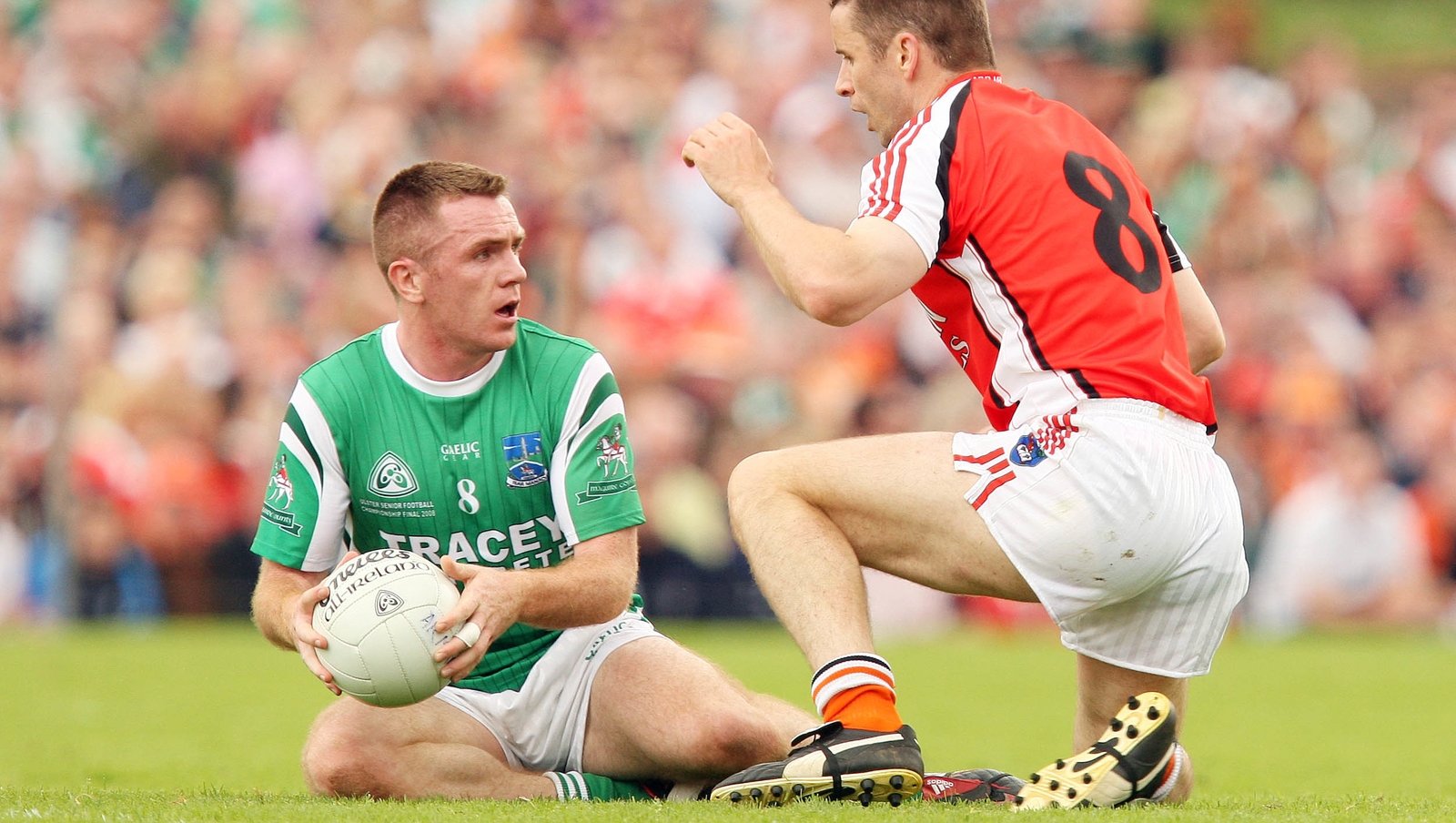 Marty McGrath was captain of the Fermanagh team in 2008 and he doesn't feel that the small pool footballers available for selection to the county team should be used as an excuse for lack of competitiveness.
"I don't see any reason why we can't be beating these teams although other people look at it differently," explained McGrath.
"Monaghan have a small pick and they are successful on a consistent basis.
"I don't see any reason why we shouldn't be the same, having a small pick doesn't mean we should stand back and let the big teams go ahead. We need to be there too and we can be.
"We have 20 clubs in the county. Derrygonnelly is the standout club; they have won the county title for the last three years and have reached the Ulster semi-final.
Fermanagh need some success along the way. Whether it's club or county it all helps and it benefits football in the county
"Fermanagh need some success along the way. Whether it's club or county it all helps and it benefits football in the county."
Like Owens, McGrath has great memories of 2008, the levels of excitement around Fermanagh at that time will stay with him always and he reckons that some of this current team took inspiration from watching them go on their journey a decade ago.
"There is a great buzz and atmosphere around now like there was in 2008; it's great for the children to see this. It helps create future success
"Even if Fermanagh don't win on Sunday it builds spirit and momentum and a following. It gets the youth involved and the schools that's what you need.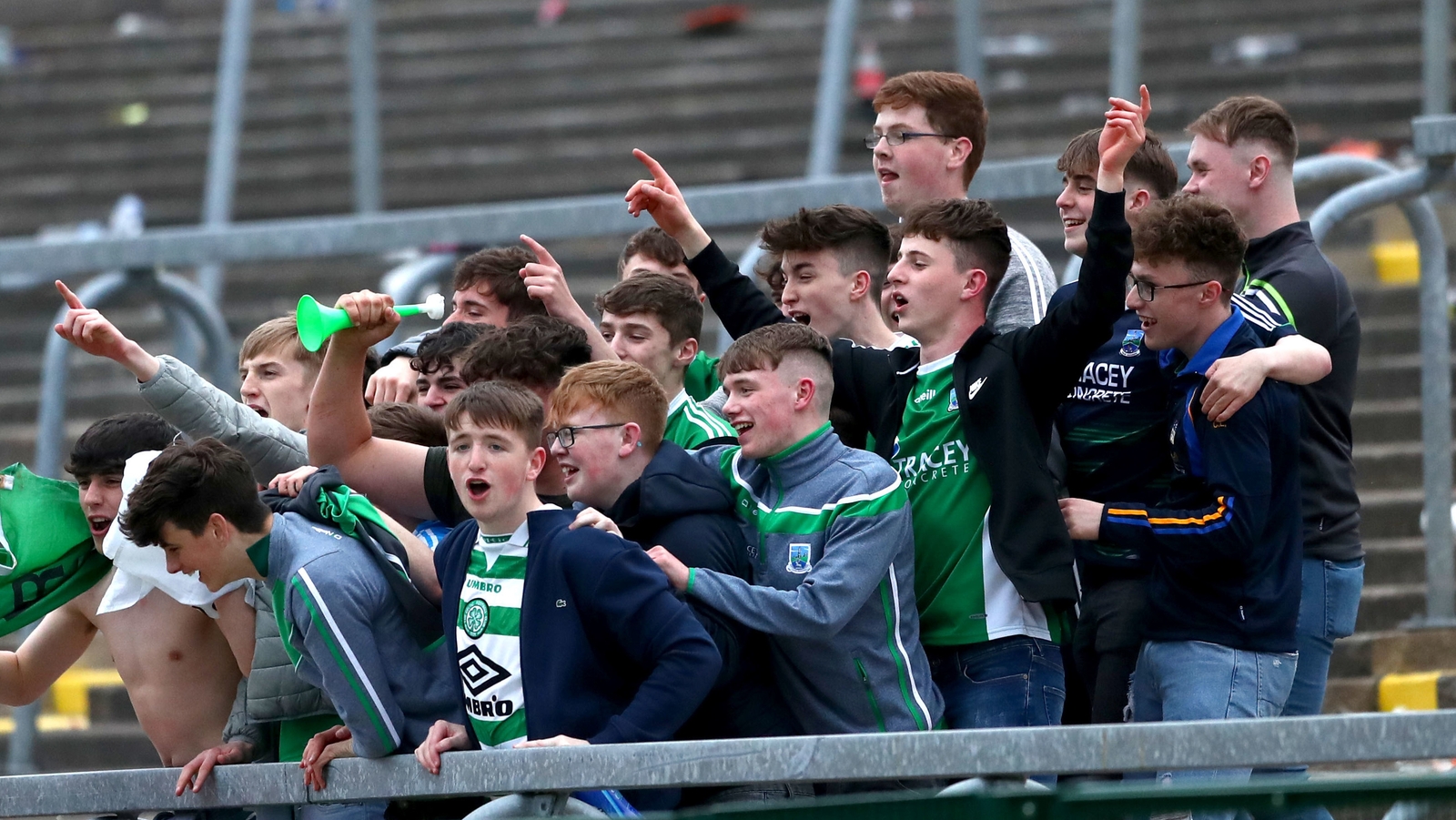 "You usually see the kids in Tyrone and Donegal jerseys but now they are wearing Fermanagh jerseys and that's what we want to see.
"It was the same ten years ago, some of the lads watching then are playing now and they would have taken spirit from that and took interest from that."
Having Rory Gallagher at the helm has also added an extra edge to the team and chapter to their story.
He knows how to win having being part of the Donegal backroom team when they won the All-Ireland in 2012 he now is facing his old side in what is a massive day for both counties.
"The minute the draw was made we knew if we looked after our end you'd a fair idea that Donegal would be the other side," explained Gallagher.
We need your consent to load this rte-player contentWe use rte-player to manage extra content that can set cookies on your device and collect data about your activity. Please review their details and accept them to load the content.Manage Preferences

"That's the way the draw goes. You have a huge emotional attachment; you have huge friendship with a lot of the players that's what you are faced with.
"I know the Donegal boys are only concerned with winning and that's the same as myself."
Gallagher was born and bred in Belleek, a border village in Fermanagh and he played inter county football for several years.
In 2000 he scored a goal against a Donegal team that was managed by Declan Bonner.
He now lives in Killybegs where he runs a SuperValu supermarket.
"It's been great, we are here now eight years and we are really embedded in the area, the kids go to school here. They are involved in the local GAA club and they are starting out on their journey.
I really enjoyed being involved in Donegal for seven years, and enjoyed a lot of the success and the whole buzz of it then
"All year it was very different, people were saying 'we are looking out for your results.' The tide has turned a bit now. They want Donegal to win but it's all very good natured.
"I really enjoyed being involved in Donegal for seven years, and enjoyed a lot of the success and the whole buzz of it then. It was a great feeling for everybody.
"We had a wonderful time, from the start of 2011 when I got involved with Jim, it was like you were on a magical journey, we won an Ulster in our first year and then we won an All-Ireland it was an incredible couple of years.
"We were in other Ulster finals too and lost them and they were tough days. That's all part of your character too and you have to learn how to lose and how to respond back."
After Jim McGuinness left his role of Donegal manager Gallagher stepped in and did a three-year stint with the county. It was a transitional period for the 2012 All-Ireland champions. He stepped away last year but wasn't left idle for long.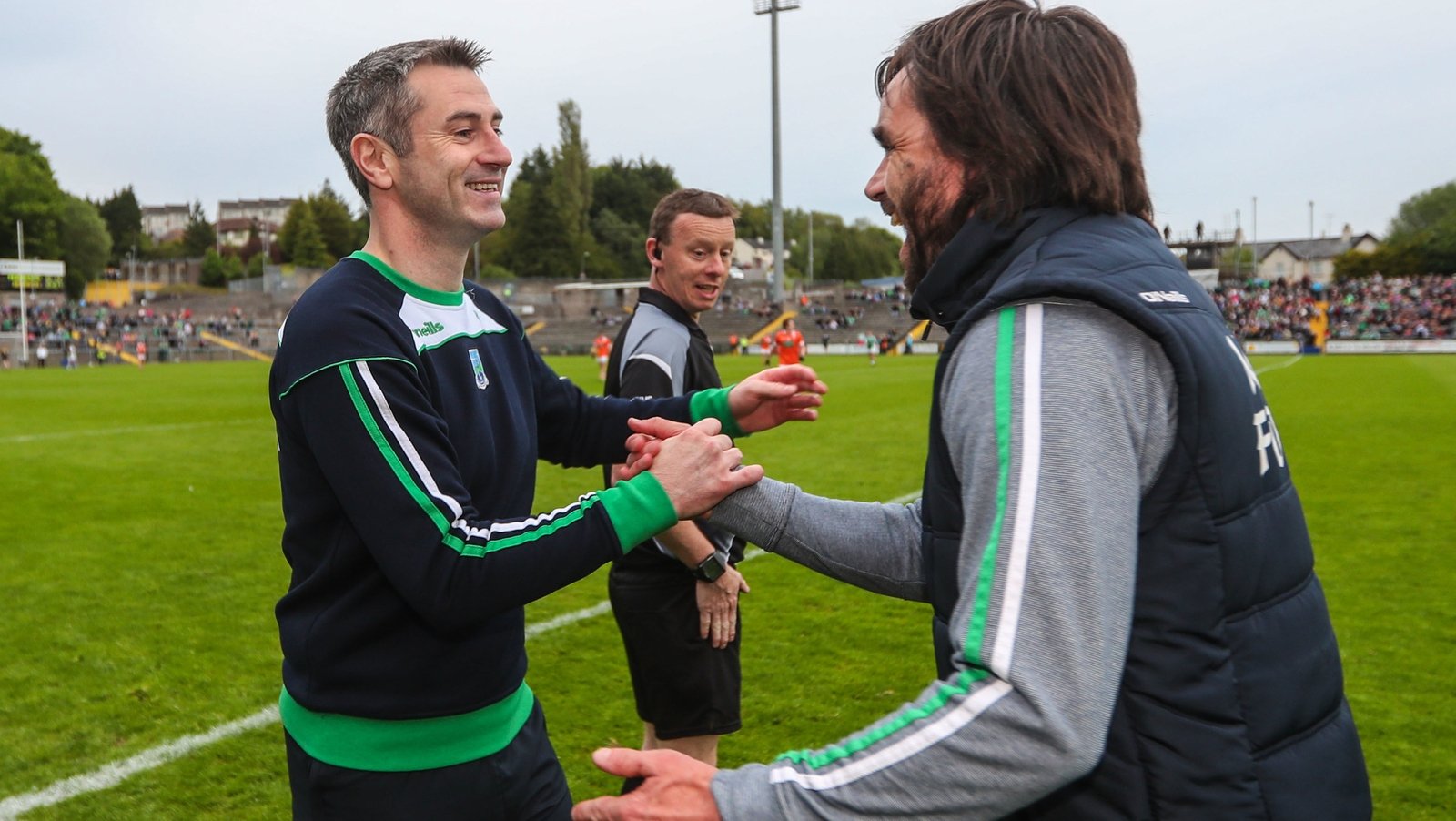 "I felt I had reached a natural end, I felt I wanted a break, a wee bit of time out, kids had come along that weren't there at the start and I had to get a wee bit serious about work at some stage.
"I had a few weeks out and then the shout came from Fermanagh and being your home county it's always something you want to do.
"I looked at the age profile of the team and I thought it's something I could do for a couple of years then take a break.
"I love being part of GAA and there's no doubt about that. Even if I wasn't involved in county I would be involved with underage and kids.
"I'm glad now the way it has worked out, a lot of the boys knuckled down and we got promotion out of Division three and won a couple of Ulster championship matches. We are aware that everyone in Ulster wants to be in an Ulster final."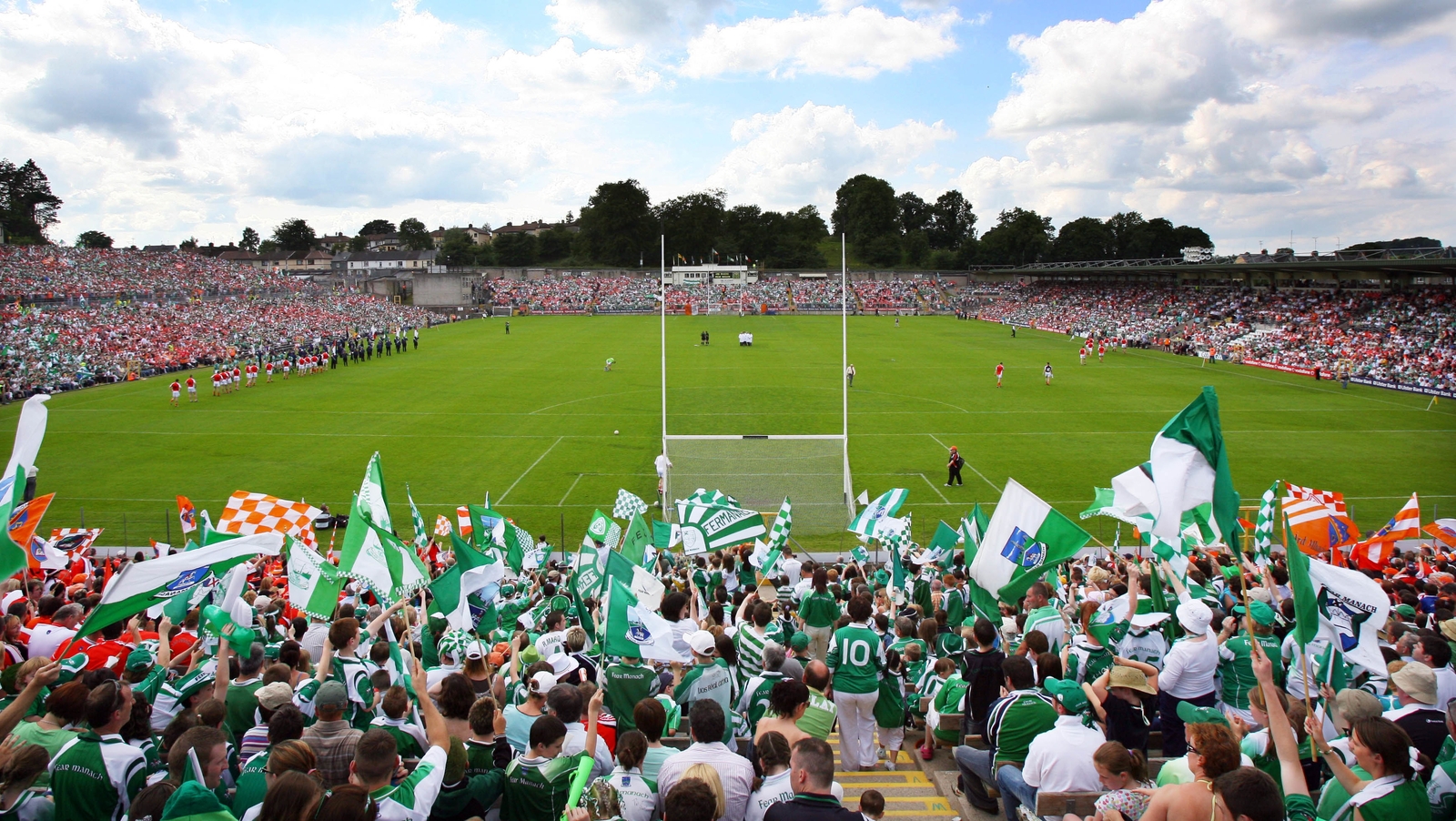 Fermanagh have been criticised for their defensive set-up but sticking to it has brought them to the Ulster final.
In their opening game of Championship they scored 12 points against Armagh and conceded seven. They went on to defeat
Monaghan 1-08 to 0-10 in a dramatic Ulster final.
"We will definitely try and stop Donegal scoring or limit the damage they are likely to do but we are well aware that we have to do something at both ends
"We felt in both championship games so far we didn't put up enough scores, one of the big things is the middle of the park and if we win more ball there, we will be able to attack more."
Gallagher is enjoying his role with Fermanagh and his connection with the place where he grew up. The small population makes it even more special for all involved.
"The thing about Fermanagh and we saw it on the pitch after the Monaghan game is that everyone has a genuine connection to the team they will know someone who is playing. It would be massive if we won.
"There is a great buzz around the place. I have a sister in Australia coming home and I've heard of people in America coming home too.
"We are looking forward to it. We have prepared really well all year as I'm sure Donegal have.
"We have really good players in the prime of their health and you just hope that the boys can put their best foot forward and deliver a top quality performance."
Follow Fermanagh v Donegal via our live blog on RTÉ.ie and the News Now app, watch live on the Sunday Game on RTÉ1 to listen to live and exclusive radio commentary on RTÉ Radio 1's Sunday Sport.