Mayo captain Andy Moran is relishing the prospect of fulfilling a "boyhood dream" when he squares up to Dublin on All-Ireland final Sunday.
Far from being daunted, Moran cannot wait to line out against the Dubs at a packed Croke Park.
He told RTÉ Sport: "It's brilliant. It's a boyhood dream for anyone to be playing the Dubs.
"You look at Croke Park when they played Kerry in the semi-final and when we played them last year in the semi-final and it's brilliant.
"If that doesn't bring the best out of you as a sportsman or a footballer, I don't think anything will.
"People really look forward to it, the Hill on a Championship Sunday with the Dubs playing, I don't think there's anything like it.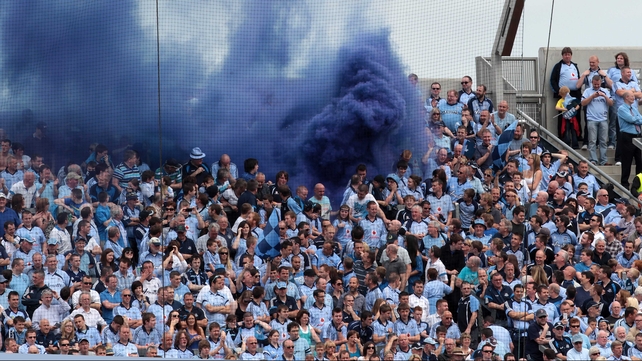 "It makes the hair stand on the back of your neck thinking about it, never mind when you're playing.
"The adrenaline will be flowing come Sunday and hopefully we can silence them."
A year on from last year's All-Ireland final defeat to Donegal, Moran and his Mayo team-mates will not be dwelling on the past.
He maintains that confidence remained high despite Mayo falling at the final hurdle once again, losing their sixth All-Ireland final since 1989.
Moran says the belief has been there in the Mayo camp all along that manager James Horan's charges could make it back to HQ just 12 months later.
"We're confident. But to win it we must put a 70-minute performance together" - Andy Moran
"With the team we have there is a lot of self-confidence there and we don't take ourselves too seriously," he said.
"We just really went for it and the 12 months has been really enjoyable. We're really looking forward now to hopefully putting it together on the pitch."
Having lost an All-Ireland final, played to a full-house Croke Park and faced Dublin before, many of the Mayo team, Moran included, are experienced and well-placed to handle the big occasion on Sunday.
"In terms of preparation it's fine for some of us older guys who were involved in finals before and in Croke Park on big days.
"For the younger guys on the team that only experienced it last year, that's still massive experience. You can't buy that experience.
"Even though we got a loss last year that's going to stand to us come Sunday. The boys will be ready, I believe more ready than in 2012."
There have been some impressive performances and big victories en route to this year's Championship final, such as the scalps of Donegal and Tyrone in the quarter-final and semi-final respectively.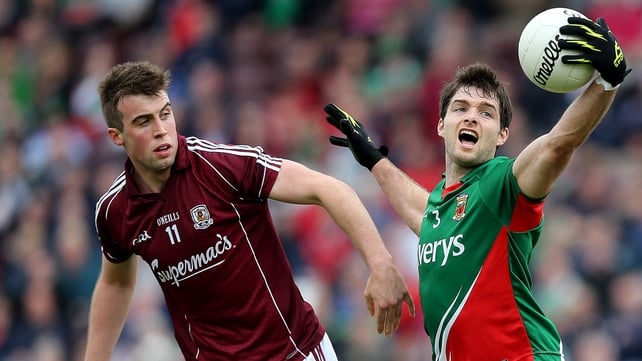 Moran believes those positive results have been borne out of performances going back to two years ago, rather than from any key moment of the last year or so.
"I wouldn't just put it down to this year. I distinctively remember in 2011 when we beat Cork in Croke Park [the then reigning All-Ireland champions].
"We struggled with London that year, we struggled with Galway, and we struggled with Roscommon. Then we played Cork and we played particularly well and we came out on top. We played Kerry then in the semi-final, which was a big day for us as well.
"We ended up not getting the result we wanted but for large parts we were competitive as well, which gave us huge belief.
"It's really pushed us into 2012 and 2013 and we've seen the fruits of the labour since then.
Full-forward Moran pinpoints the defence as one area of Mayo's game that has seen marked improvement.
"I think our defensive play has really come on since James took over. We conceded a lot [points] in the League in 2011 and since then we've been really tight at the back.
"That's made the difference in terms of the team in general and in terms of the players we have. It gives the forwards and midfield huge confidence when you have a backline behind you led by the likes of Ger Cafferkey."
With the clock to the final now well and truly ticking down, Moran is keeping his and the team's focus firmly set on the job in hand and lifting the Sam Maguire Cup for the first time since 1951.
"We're confident. But to win it we must put a 70-minute performance together. We've really worked hard on our skill side of our game.
"We've really worked hard on our fitness side of the game and to win the game on Sunday that's going to have to be the ultimate.
"It's going to have to be essential we do that and put the two together."
Live television coverage of the All-Ireland Football Final between Dublin and Mayo from 14:15 on Sunday 22 September on RTÉ Two and RTÉ.ie (Ireland only). Live radio coverage of all the day's action from 13:00 on RTÉ Radio 1, RTÉ RnaG and RTÉ.ie (Worldwide).