By Martin Carney
Neither the Queen nor Boris Johnson are likely to grace MacHale Park with their presence for Sunday's Connacht final - yet their absence won't diminish the sense of occasion for this novel provincial decider.
In crushing the feeble resistance provided by Galway and Roscommon, Mayo have become unbackable favourites to win their first three-in-a-row in Connacht since 1950.
Sober analysis suggests a comprehensive win is inevitable for Mayo. They have the longest occupancy in the top flight of the National League and they are opposed by the lowest-placed team in Division 4.
In terms of big-match experience there is no comparison and the occasion will neither intimidate nor distract them from their objective.
"In their three Championship outings to date, London have averaged 12 scores a game"
For London this is new and uncharted territory and one of the pitfalls they have to avoid is a poor start that would allow Mayo to seize an early initiative.
Are we correct then to anticipate that they will set up defensively by getting bodies behind the ball and engage in an attritional dogfight with the ultimate aim of frustrating Mayo?
Or is the scenario where they go man-to-man throughout the field with Mayo the more likely course of action with the hope of putting their opponents on the back foot?
In their three Championship outings to date, London have averaged 12 scores a game and their key player Lorcan Mulvey has contributed two goals and eight points in total.
My own hunch is that London will place Mulvey at full-forward with the express intention of getting direct ball to him as quickly as possible.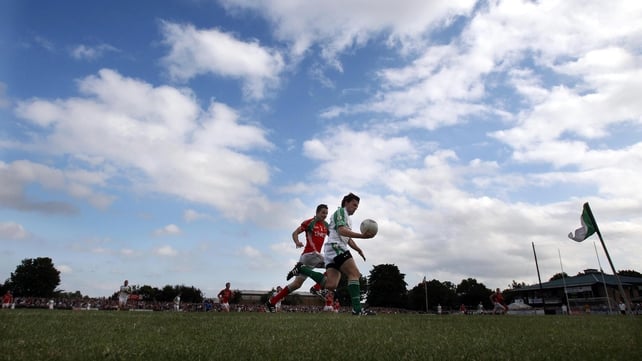 Note will have been taken that Robbie Hennelly has been parachuted into the Mayo team at short notice due to injuries sustained by David Clarke and his understudy Kenneth O'Malley.
Ever present throughout the 2011 season, this will be Hennelley's first start for the green and red since a league game against Down in March 2012.
He was also the custodian when the teams last met in 2011. That year, only late scores from Trevor Mortimer and Kevin McLaughlin saved Mayo's blushes - taking the game to extra time, which Mayo eventually won on a scoreline of 0-19 to 2-10.
This memory will energise London and provide them with a sense of optimism. On the other hand I am sure James Horan has referenced this with the intention of dispelling any complacency that might be present in the squad.
One way or the other, Mayo will find the key to unpick London's lock on Sunday. Andy Moran's return is a plus and the bonus of having a fit again Cillian O Connor and Mickey Conroy to call on from the bench is reassuring.
Home venue is an advantage and the locals will expect a handsome win. A quality display and an injury-free encounter would provide a welcome dividend.
Verdict: Mayo