By Micil Glennon
Louth v Galway, Drogheda, Sunday, MATCH POSTPONED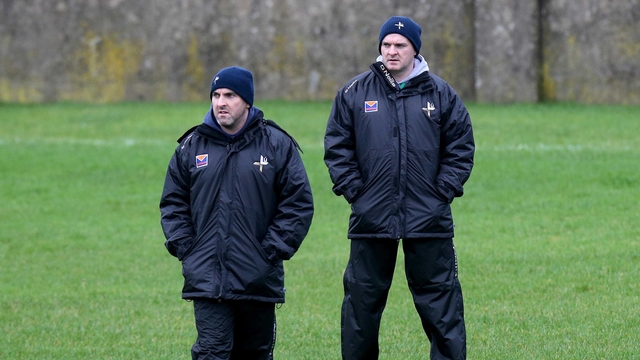 Louth host Galway in Drogheda on the back of a very disappointing defeat against 14-man Westmeath last week.
The old adage that 'goals win matches' didn't ring true as Westmeath hauled in Louth's 2-09 to claim a late victory with 16 points. Incidentally, the referee showed 19 cards in that game.
Manager Aidan O'Rourke told the Drogheda Independent that they need to change "mindsets" and their "approach" if they are to get a win on Sunday.
"No team will like coming to Drogheda and we have a very strong record here in recent times," he said.
Galway, on the other hand, overcame a dogged opening-day challenge from Derry to prevail by a goal at Pearse Stadium.
Michael Meehan led the charge for the Tribesmen, contributing 1-05 of their 1-15 tally, and stopping him getting into that sort of zone will be number one on the Louth agenda.
But they will also have to deal with Michael Martin, Sean Armstrong and midfielder Niall Coleman who all showed strongly.
After that game, however, manager Alan Mulholland was critical of their second-half performance (where they conceded 11 points) and said the focus would be on addressing the tempo issue for the trip to Louth.
Home advantage may just swing it for the Wee County.
Verdict: Louth
Derry v Laois, Celtic Park, Sunday, 2pm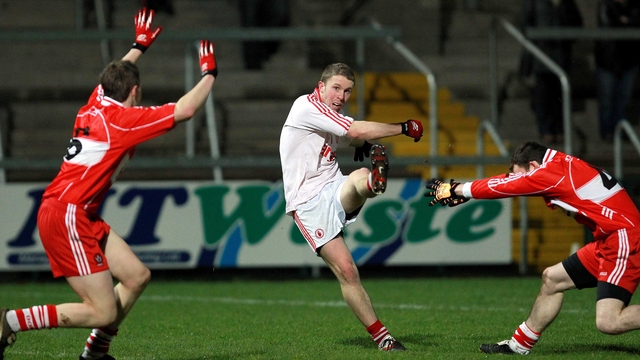 Derry will look to record their first win of the League as they welcome Laois to Celtic Park.
The Ulster men lost by a goal to Galway in Salthill last week but managed to score 11 second-half points against the wind.
Manager John Brennan will have been greatly encouraged by certain aspects of that game and his side would have taken a point had Sean Denvir's shot not crashed off the bar.
They also had eight different scorers on a difficult day in Pearse Stadium, always an encouraging statistic.
If the Oak Leaf County can start on the front foot they will take some stopping.
Laois started their campaign with an impressive seven-point win over Armagh under lights in Portlaoise last Saturday.
Even if the Armagh challenge was less than cohesive, 20 points on an opening night tells its own story.
Ross Munnelly (0-07) and Donie Kingston (0-04) stood out for the Midlanders and something similar on Sunday will make for an intriguing contest.
However, the long trip may just take some of the wind out of their sails.
Verdict: Derry
Armagh v Wexford, Athletic Grounds, Sunday, MATCH POSTPONED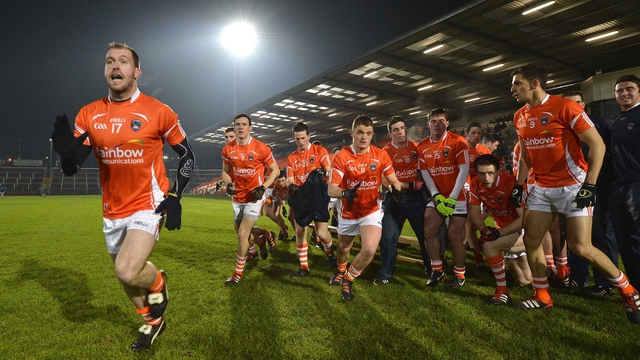 Armagh's Division 2 campaign got off to a dreadful start last Saturday when they were steamrolled by Laois, eventually finishing up with a semi-respectable seven-point losing margin.
Sunday, however, should be a different story and visitors Wexford won't be looking forward to the backlash.
For what it's worth manager Paul Grimley has announced five changes to the starting line-up with Eugene McVerry, Declan McKenna, Niall McConville, Stephen Harold and Barry Loughran due to come in to a side who are still minus the Crossmaglen players bidding for club success.
Wexford will make the long trip north buoyed by last week's win over Longford.
For long periods of that game it looked like a fruitless exercise but Redmond Barry's late goal snatched the points.
And despite the Orchard County's poor effort last week, Wexford will travel to the Athletic Grounds as long-shots and Aidan O'Brien will do well to inspire his men to an unlikely road victory.
Verdict: Armagh
Longford v Westmeath, Pearse Park, Sunday, 2pm.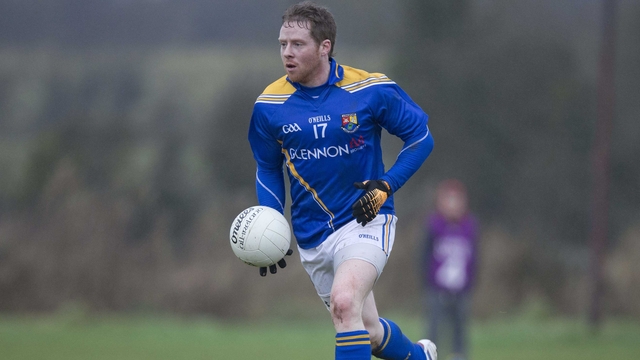 At one stage Longford led by nine points against Wexford last week, and also by two with time running out. However, they couldn't hold on to claim what would have been a memorable away win.
A home derby is therefore exactly the team would have wanted to get that bitter loss out of the system.
Selector Padraic Davis told the Longford Leader: "That's the good thing about having Westmeath in the second game; the lads have forgotten about Wexford and are looking forward to the challenge."
Pat Flanagan's Westmeath go looking for their second win of the campaign after a one-point win over Louth last week.
It was a victory all the more impressive given that Doron Harte was red-carded in the 20th minute, the half-back is suspended for this game.
Dessie Dolan will start after recovering from a hamstring injury, which restricted him to a substitute's role last week.
The momentum is with the visitors and how Glenn Ryan would love to be able to call on the Barden brothers who remain sidelined with groin injuries.
Verdict: Westmeath