It's been a long time coming and even though it's disappointing that Ireland are not involved, I still think Euro 2020, albeit in 2021, has the potential to be a really memorable tournament due to the number of genuine contenders.
France, Portugal, Germany, Belgium and England, for me, are the genuine frontrunners and the fact that three of them are pooled together in Group F and must face each other early, adds another dimension.
Italy and Spain can't be discounted either as the competition, historically, will be hosted across a variety of European cities. Unfortunately Dublin misses out as a match-day venue but it is so welcome even as a TV spectacle to see, and more importantly hear, the supporters back in the grounds and the atmosphere that has been so badly missed from the game over the past year or so.
Finland and North Macedonia have qualified for the Euros for the first time in their history whilst it would be brilliant to see Cristiano Ronaldo add a few more goals to his tournament tally and move ahead of Michel Platini to become it's all-time top-scorer, although if Italy and Lazio striker, Immobile was to shine, it would be dream stuff for the headline writers!
Trends wise, it will be fascinating to see how the game evolves from this competition. Generally each major tournament bucks a new tactical trend.
Last time out, the 2018 World Cup in Russia treated us to goals and lots of them as teams majored in breaking hard and fast from resolute defensive structures.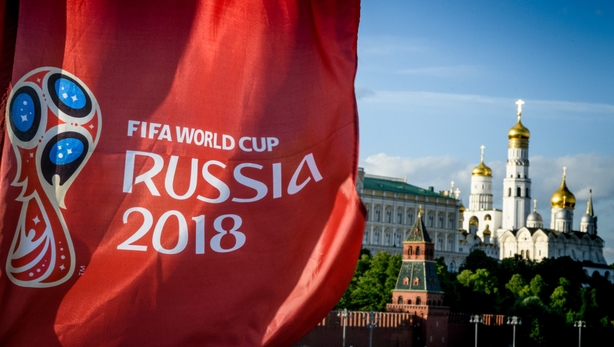 Incredibly, of the 169 goals scored in Russia, 50% were scored from either counterattacks or set pieces. In tight games, with little between the sides, set pieces are often the defining factor. England scored 12 goals in this tournament, nine from set plays.
Scoring from play was an issue and this was down to how narrow and compact teams got when they didn't have the ball. Out of possession, the average distance between the team's deepest defender and highest attacker was 26m. This made it so much more difficult for centre forwards to get on the ball in dangerous areas.
Invariably this leads to more intense work by teams and coaches to figure out ways of breaking down the defences and with the amount of exciting talent lacing up their boots for Euro 2020, it could be an electrifying tournament in terms of attacking play.
The tournament kicks off tonight with Italy taking on Turkey in Group A. Roberto Mancini has made a serious impact since becoming head coach of his national team, winning 21 out of his first 30 games in charge, and just two defeats.
The Italians look a bit different these days, holding higher defensive lines and looking to actively dominate teams by attacking them. It's refreshing and will be so interesting to see how they progress in the tournament.
In Turkey though, Italy face the team that had the meanest defence in qualifying, conceding only three goals and keeping eight clean sheets. Led by Senol Gunes, the man who led them to a third-place finish at the 2002 World Cup, they have a head coach who knows how to navigate his way through a major tournament.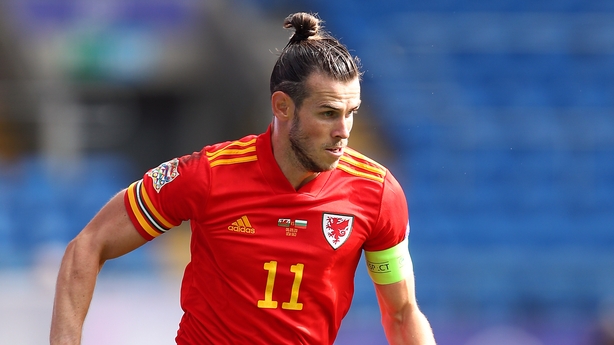 On paper this is a fascinating opener to what will be a tough group. Wales and Switzerland play tomorrow and all eyes will be on Gareth Bale to see what type of magic he can bring to the tournament. With 11 goals in 20 games for Tottenham this season, he has shown he can still be a game-changer when he is in the mood.
In Group B, its reasonable to expect Belgium to top the table. The world's number one ranked team come into this competition with so much potential, some seriously good players and 40 goals bagged in qualifying.
Their campaign opener is against Russia, a team that have no problem parking the bus when needed but with many of their key players on the wrong side of the 30 mark, it's difficult to see them being able to withstand the waves of creative attacks they will experience in this game. The goalkeeping department is also an area of concern for Russia after they failed to convince Igor Akinfeev to come out for retirement for the tournament.
Denmark are an interesting proposition in this group and could well prove to be a dark horse overall. They're a resilient, hard-working team who are difficult to break down and they will rally from the benefit of having home supporters for their games. With players like Kasper Schmeichel, Christian Eriksen and Andreas Christensen, the Danes are a team to have an eye on.
Their opening game is against tournament debutants Finland and a good start with an opening win is a real platform for getting out of the group. The scenes of celebration, led by captain Tim Sparv the night Finland qualified, were hard not to love and a lot of people will root for this team as really likeable, strong-spirited underdogs.
Group C sees the Netherlands pooled with Austria, Ukraine and North Macedonia and this is an awkward one. These are all tricky teams to play against and Netherlands won't have an easy path getting out of this one.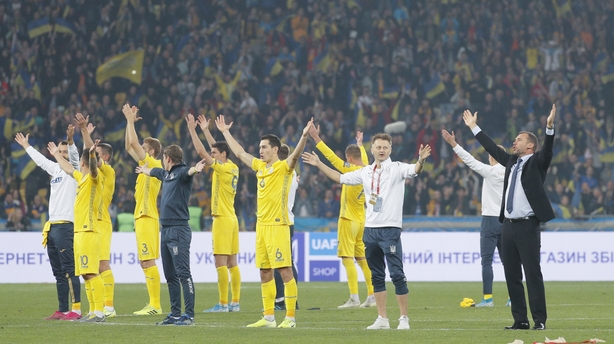 They face Ukraine in their opener, a side led by Andriy Shevchenko. After losing all three of their group matches in Euro 2016, including a 2-0 defeat to Northern Ireland, Shevchenko's subsequent appointment has heralded real progress. Ukraine were unbeaten in their qualifying campaign, they topped their group ahead of Portugal and defeated the reigning European Champions 2-1 to the Euro 2020 finals.
North Macedonia are an interesting side. Energetic defensively and they like to move the ball quickly and they can't be dismissed. In March they pulled off a shock victory over Germany and have also marshalled Italy to a 1-1 draw in recent years so they are a team that can pull big results out of the bag.
England and Scotland are the headline acts in Group D, with their much anticipated meeting in round two. Before that, Gareth Southgate's side open against Croatia on Sunday and will almost certainly be without Harry Maguire, despite him resuming training on Thursday.
England will be home based and this could help or hinder them depending on how they start the campaign. As always, they carry huge expectations but if they can generate some momentum and get Harry Kane to show the form that earned him the Golden Boot in Russia, then they could have a serious chance.
Luka Modric will grace the Croatian jersey once again but I don't expect them to have the same impact on this tournament as they did in the World Cup in Russia in 2018, a run that took them all the way to the final, only to fall to France at the final hurdle.
Still, Croatia is a tricky opener for England. They are a team that knows how to win big games in big tournaments and will fancy their chances for an early upset.
Scotland face the Czech Republic first and under Steve Clark, they have a decent side. Bolstered at the back with Kieran Tierney, Andy Robertson and Scott McTominay (who plays at centre-back for his country) Scotland are a team capable of causing upsets but in the Czech Republic, they face a side that presses high and aggressively. They love to squeeze up the pitch, force errors and counter-attack from good areas.
This means they can be hugely vulnerable at the back, like in their 5-0 defeat to England in qualifying in Wembley, but they can get big results, like when they beat England 2-1 at home.
Spain are the favourites to come out of Group E, despite a school of thought that this tournament is a prelude to what is yet to come from this evolving team.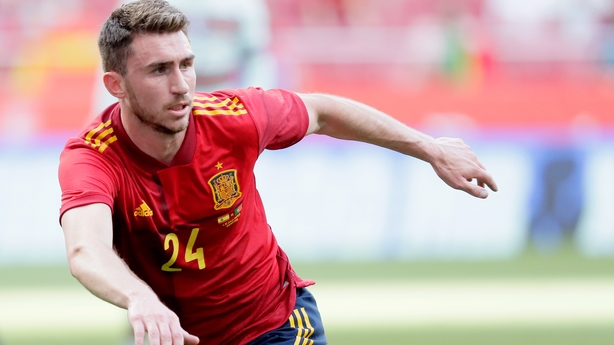 With David de Gea, Cesar Aspilicueta and Aymeric Laporte bolstering the team defensively, and with Rodri, Thiago and Busquets as midfield options, Spain are a team that could do some damage in this tournament and they should get off to a winning start against Sweden who continue to be direct, aggressive and effective in their playing style.
The Swedes however are without the enigmatic 39-year-old, Zlatan Ibrahimovich, who misses the tournament due to a knee injury.
Poland and Slovakia are the other two teams contesting this group and with a new man in charge for the Polish team, it will be interesting to see how Paulo Sousa manufactures his team's approach. Robert Lewandowski is still their headline act and any success they have will largely depend on his impact.
The headlines of the headlines will likely come from the 'group of death' where Portugal, Germany, France and Hungary will have the popcorn eaters settling into the sofas. This group is going to be magic and fireworks and you have to feel for Hungary who will likely bear the brunt of the wizardry.
France are, for me, the team to beat. It's going to be brilliant to watch this team take on Germany in their group opener next Tuesday. Pogba, Mbappe, Kante, Benzema, Greizmann etc… squaring up to Gundogan, Kroos, Werner, Muller, Kimmich, Sane.
Tuesday night will be one for the football purists. The main course preceded with the appetising prospect of Portugal's opener against a Hungary team, fresh from their 0-0 draw with Ireland. This could be more of a feast for Ronaldo, Bruno Fernandes, Silva, Jota and co but its certainly going to whet the appetite.
Fans will be back, the football will be tantalising as Euro 2020 promises to be a shining light in our living rooms over the next month.
After VAR's impact in Russia, my hopes are that it's the football that dominates the June menu and that we've got some real treats on the cards.