Martin O'Neill has stayed loyal to the players that helped Ireland qualify for the France tournament and the manager will be hoping the togetherness and team spirit that evolved throughout the campaign will help make a major impact at Euro 2016.
Goalkeepers

SHAY GIVEN (Stoke, 20/4/76, caps 134)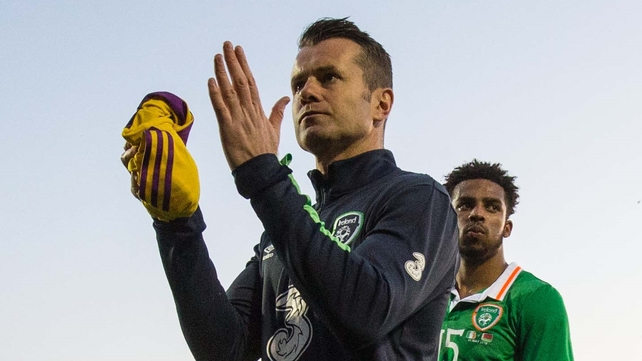 The veteran keeper was coaxed out of international retirement and that loyalty has probably earned Given a place in the squad. Experience around the squad should prove invaluable, but unlikely to feature, unless through injuries or suspension
DARREN RANDOLPH (West Ham, 12/5/87, caps 9)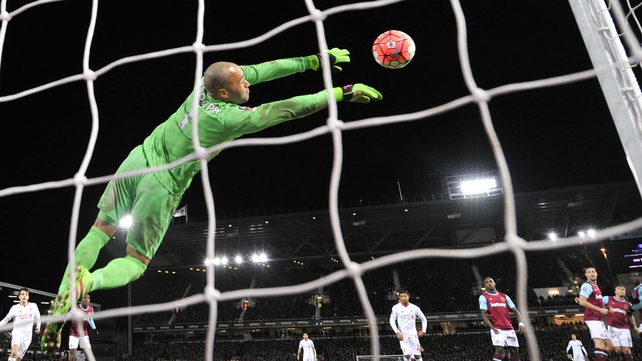 Stepped up when called upon due to Shay Given's injury and has made the number one jersey his own thanks to a string of excellent performances at the tail end of the qualifiers and into the play-offs.
KEIREN WESTWOOD (Sheffield Wednesday, 23/10/84, caps 18)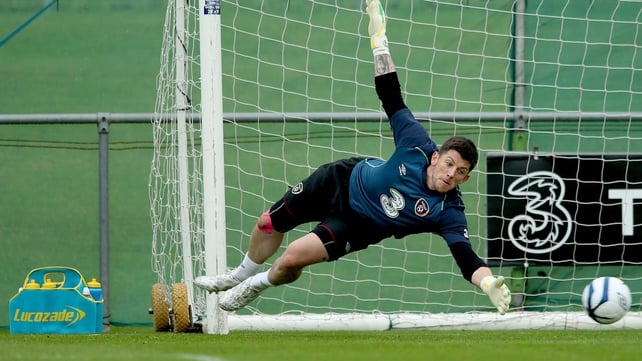 Forced his way back into the squad due to his club form at Sheffield Wednesday, where Westwood helped the Yorkshire side into the Championship play-offs. Could get his chance if Randolph's form drops in opening games.
Defenders

SEAMUS COLEMAN (Everton, 11/10/88, caps 34, goals 0)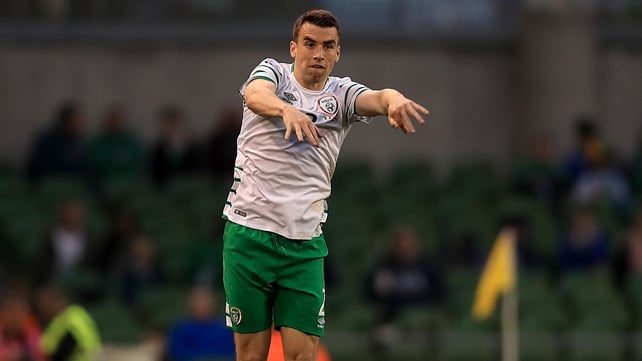 Without doubt one of the most important players in the Ireland squad, Coleman will start at right back and will look to make a real impact attacking at pace up the right flank.
CYRUS CHRISTIE (Derby, 30/9/92, caps 5, goals 1)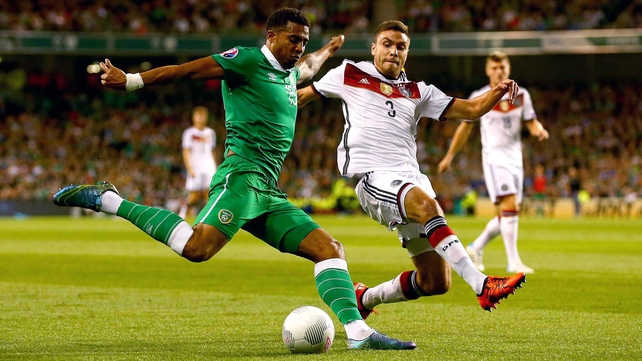 Established himself as a member of the squad throughout the qualifying campaign and the manager is happy to utilise the Derby County man in Coleman's absence. Excellent bombing forward but defensive frailties have been exposed at international level.
CIARAN CLARK (Aston Villa, 26/9/89, caps 17, goals 2)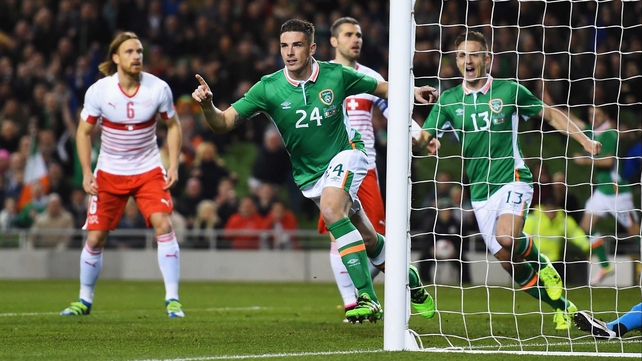 Pushing for a starting berth in the centre of the defence and made a real impact in the play-offs against Bosnia-Herzegovina. Quick, alert and tough in the tackle, Clark can be most effective when playing alongside a more composed partner.
RICHARD KEOGH (Derby, 11/8/86, caps 12, goals 1)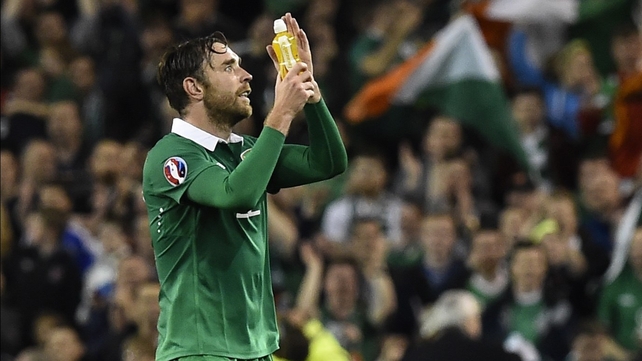 The Derby County defender is most likely to start in the middle of defence alongside John O'Shea in the opening game against Sweden. Another who has rarely put a foot wrong in a green jersey and can pick a pace when coming out with the ball.
JOHN O'SHEA (Sunderland, 30/4/81, caps 111, goals 3)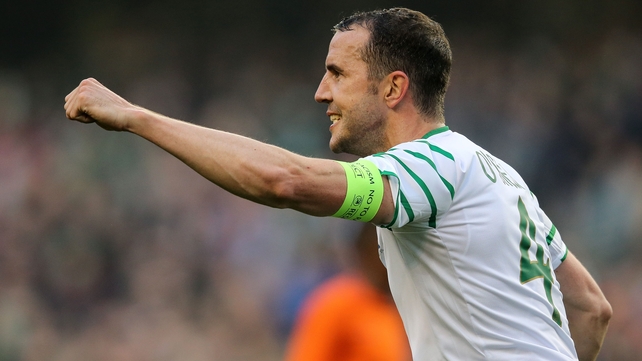 The most experienced defender in the squad, O'Shea is a real leader in this team. Fitness may prove a concern following a mixed season at Sunderland but a good Euro build-up should have ironed out that tough season at his club.
SHANE DUFFY (Blackburn, 1/1/92, caps 3 goals 0)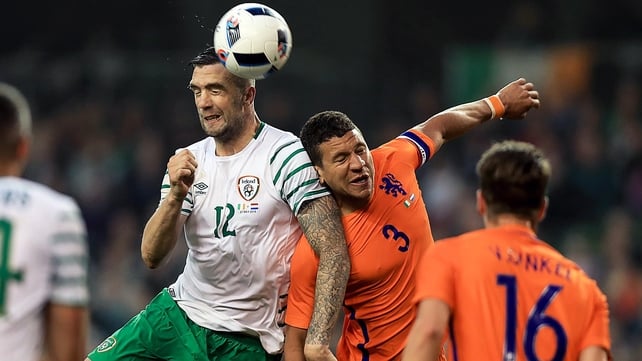 Duffy has been tipped for the top since a very young age after breaking into the Everton squad, but the Blackburn defender only made an impact on the international scene in March. Still only 24, Duffy is a man mountain in defence and, if selected, will prove a real handful attacking set-pieces.
STEPHEN WARD (Burnley, 20/8/85, caps 33, goals 3)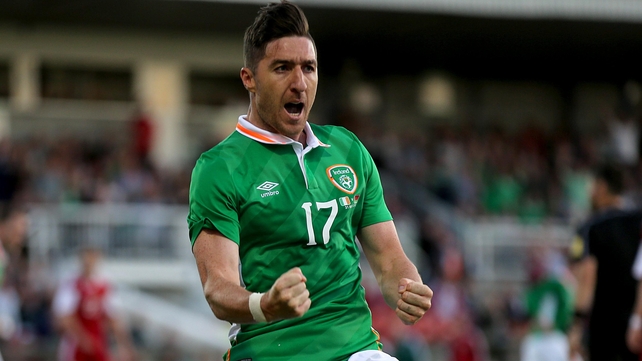 One of the few Euro 2012 veterans, Ward's club form brought him back into the international fold. Unlikely to start due to Robbie Brady's re-positioning into the defence but could be called upon if Brady is pushed further forward.
MIDFIELDERS
AIDEN McGEADY (Everton, 4/4/86, caps 82, goals 5)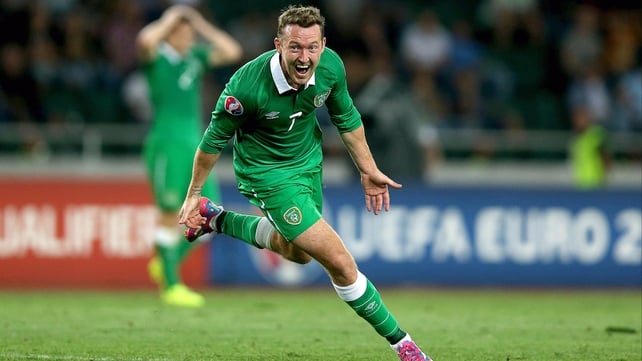 Another player with a poor season at club level, McGeady showed his manager that he had the right attitude for the Euros by going out on loan to Sheffield Wednesday. The manager will be hoping that the loyalty will be repaid by rediscovering his potential.
JAMES McCLEAN (West Brom, 22/4/89, caps 38, goals 5)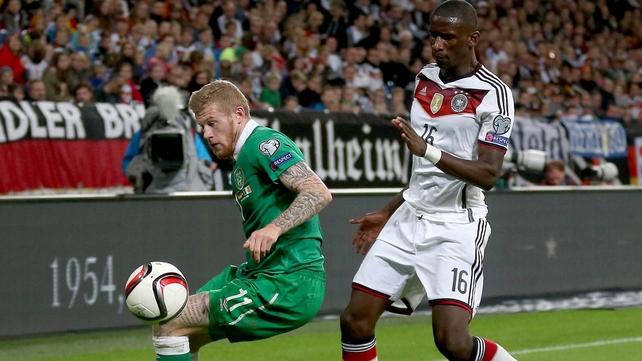 A player that brings nothing but pride and passion into the Ireland set-up, McClean will brings real energy into the team. Most likely to be used from the bench but has shown that his introduction can lift both the team and the supporters.
GLENN WHELAN (Stoke, 13/1/84, caps 71, goals 2)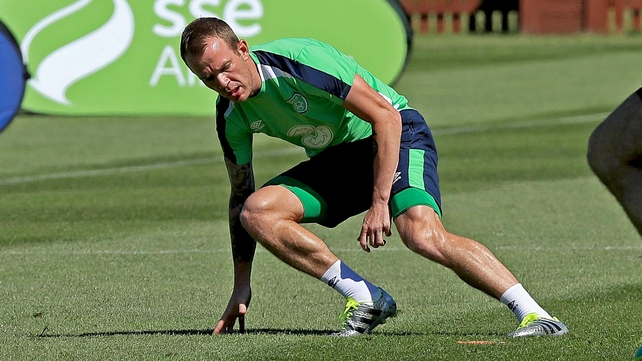 Finally getting the recognition his contribution in the green jersey deserves and will be the first name on the Ireland teamsheet. Plays such a vital role in front of the back four and has a penchant for a long-range effort against the Italians.
JAMES McCARTHY (Everton, 12/11/90, caps 35, goals 0)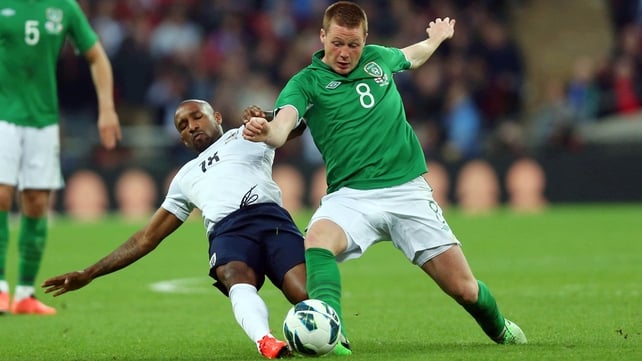 Following a tough season at an under-performing Everton side, McCarthy arrived at the Ireland camp with a niggling injury. Too important to leave behind, McCarthy should be back to full fitness for the Sweden game and that little end of season injury lay-off may actually work to his benefit as the batteries will have been fully recharged.
JEFF HENDRICK (Derby, 31/1/92, caps 21, goals 0)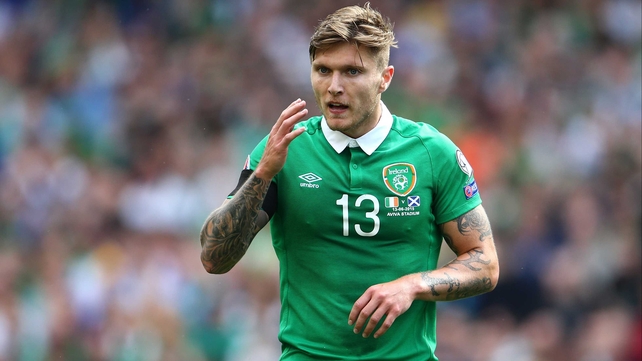 Proved a vital member of the squad in the qualifiers and showed, on occasion, moments of brilliance to create chances, most notably in the 1-0 home win against Georgia.
DAVID MEYLER (Hull, 29/5/89, caps 16, goals 0)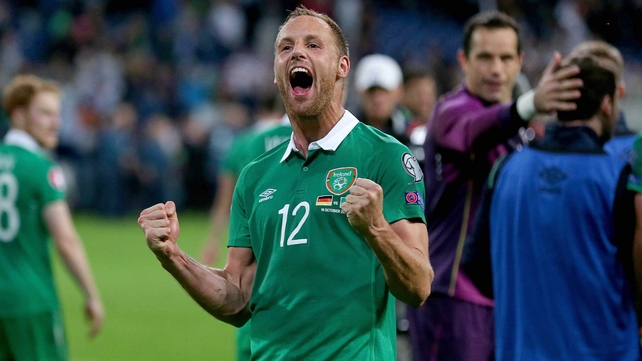 Another squad player who won the manager's admiration in the qualifying stages for his willingness to play wherever asked – right back away in Germany – while ready to put body on the line for the cause.
STEPHEN QUINN (Reading, 1/4/86, caps 15, goals 0)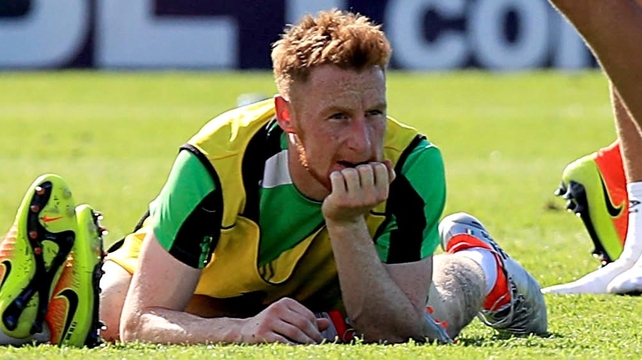 Considered to be in danger of missing out of selection, Quinn put in a stellar performance against the Netherlands at the end of last month to show the manager he is an easy fit in his midfield formation. Manager will trust the player to slot in, if needed.
WES HOOLAHAN (Norwich, 20/5/82, caps 30, goals 2)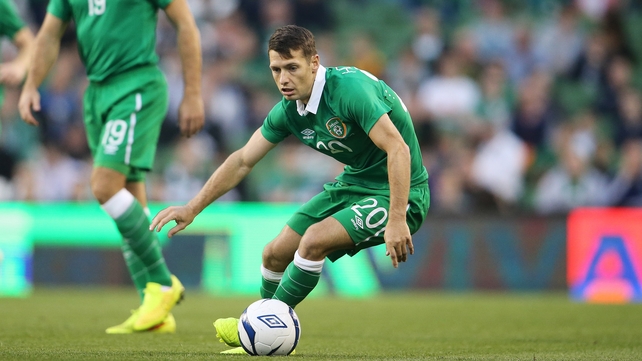 Ireland's playmaker, Hoolahan will be the link between the midfield and attack and has the ability to unlock even the tightest defensive units at the tournament. Appears to have eventually gained the full trust of the manager and will be vital both in creating as well as keeping possession.
ROBBIE BRADY (Norwich, 14/1/92, caps 23, goals 4)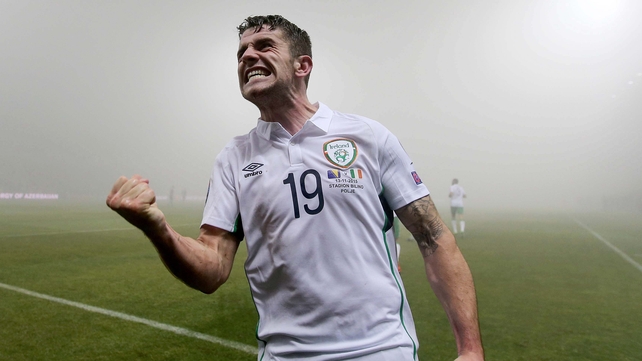 Brady's role in this Ireland team evolved throughout the qualifying campaign and now looks to be a key component to Martin O'Neill's system. The Norwich man adds a real attacking aspect to the left flank, while his set-piece delivery cannot be underestimated in the quest to get out of the group.
JONATHAN WALTERS (Stoke, 20/9/83, caps 39, 10)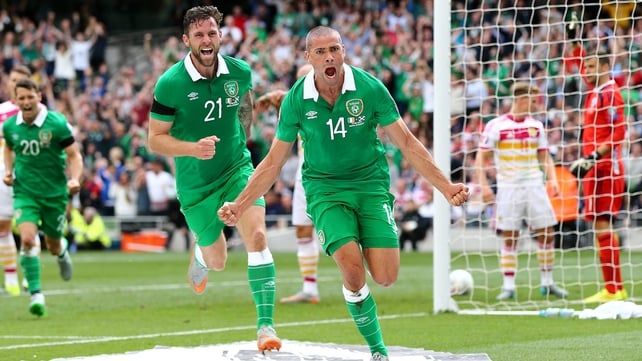 One of Ireland's most important players, Walters epitomised everything that Martin O'Neill has attempted to create within this international squad. Looks like the Stoke man will be allowed to concentrate on attacking duties in France, which should prove the best use of his energy and enthusiasm. Goal threat and disruptive nuisance in equal measures make him a defender's nightmare.
Strikers

ROBBIE KEANE (LA Galaxy, 7/8/80, caps 143, goals 67)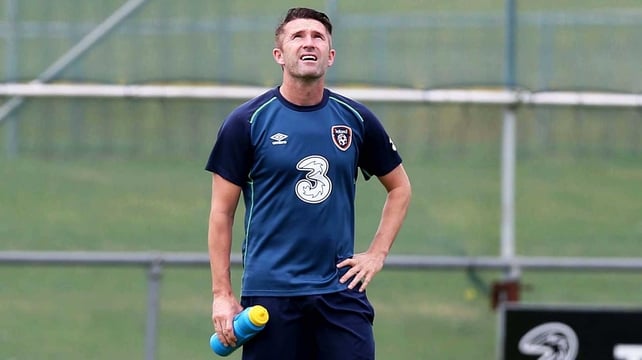 No Ireland international deserves to go out at the top more than Robbie Keane and despite his substitute status under Martin O'Neill, the LA Galaxy man may still prove most influential in this campaign. A late one-on-one or penalty kick and Keane will still do the business. Hopefully his injury concerns are dealt with ahead of the Sweden game.
SHANE LONG (Southampton, 22/1/87, caps 63, goals 16)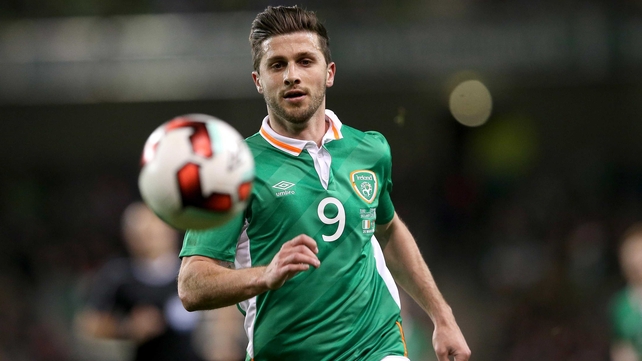 Another to take time to work his way into the manager's strongest XI, Long has been in the finest of form since that night in October when he smashed the winner past world champions Germany. Long's pace will scare the living daylights out of every defender in the tournament and his composure in front of goal has now turned him into a near-world class striker.
DARYL MURPHY (Ipswich, 15/3/83, caps 21, goals 0)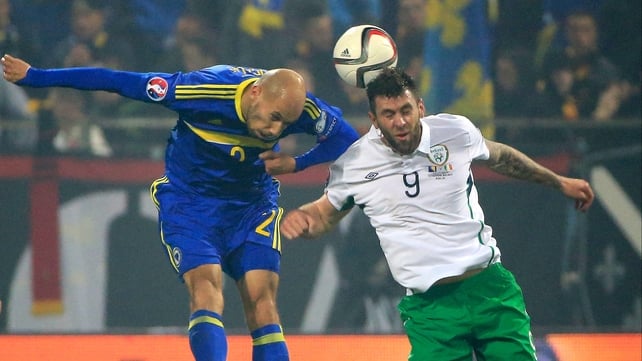 Goals galore for his club, Ipswich, earned him a starting place in many of Martin O'Neill's selections, but the striker has yet to score for his country. Hampered by injury throughout the season but will be looking to break that goal duck in France. Role of impact sub most likely at Euro 2016.