As with any pro cycle race, the Rás awards jerseys to signify the leaders in various aspects of the race. These jerseys vary from race to race, and below we outline what the clobber on offer in the Rás stands for.
YELLOW JERSEY
(The An Post Rás leader's jersey)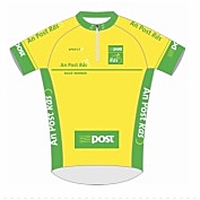 This is the one all the riders in the field want: the leader's yellow jersey.
The yellow jersey is worn by the big cheese, the top dog, the beast of the race, the man who has finished each stage in the least accumulated time.
The man who is wearing this jersey at the end of the final stage will be crowned champion.
GREEN JERSEY
(The Post Office sprint jersey)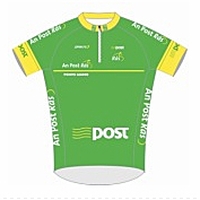 The green jersey is for the cheetahs of the Rás.
Riders compete for points awarded at designated sprints throughout the race.
The rider who has the most sprint points wears the green jersey.
The riders are speed merchants who specialise in lethal burst of speed at the end of stages, and also at mid-stage sprints.
They are usually one of the star members of a team, and their team-mates will often build stage strategies around getting their sprint specialist into a position to compete for the sprint stage victory.
CHEQUERED JERSEY
(The One4All Bikes4Work king of the mountains jersey)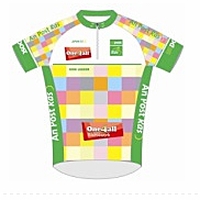 The chequered jersey belongs to the mountain goats.
The first few riders to get to the top of climbs throughout the race are awarded with points for their efforts.
Accumulated mountain skill leads to competing for the chequered jersey.
The king of the mountains is usually a lean, light, teak-tough and very determined rider.
WHITE JERSEY
(The Irish Sports Council under-23 white jersey)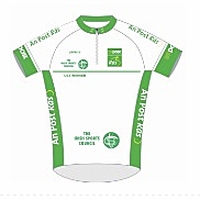 The white jersey represents one for the future.
All riders who are under-23 are eligible to wear this minimal and cool-looking kit.
The best-placed rider under-23 in the general classification wears this jersey.
Winning it is often a sign of a very healthy career to come.
BLUE JERSEY
(The One Direct county jersey)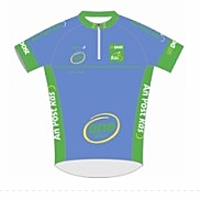 One of the beauties of the Rás is that the race is contested by international teams and county teams; this dual-competition adds to the rich tapestry of the competition.
The county rider with the best time overall wears the blue jersey.
It's a symbol of the strength of that county's cyclists, as his team will have had to work to their maximum to get their man into a position to wear it.
RED JERSEY
(The LeasePlan stage jersey)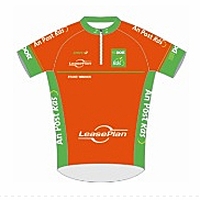 On several stages riders who wear one of the five other jerseys will contest and win the stage.
If they don't; however, the rider who wins or comes closest to winning the stage is rewarded with the red jersey for the best rider not wearing a classification jersey.
It's a reward for giving your all on the day.