Kurt Bogaerts has named a strong An Post Chain Reaction Sean Kelly team, including three Irish riders, for this year's An Post Rás.
Bogaerts has unveiled the names of six riders, with that list to be reduced to five next week.
Three Irish riders, Sean Downey, Sam Bennett and Ronan McLaughlin, are in the provisional line up, and, barring any last minute complications, will all take part.
They will be joined by two from Briton Mark McNally, New Zealander Shane Archbold and Belgian Nicolas Vereecken.
This year's An Post Rás, the 61st edition of the race, begins with a stage from Dunboyne to Longford on Sunday 19 May.
The team has been very successful in the past, including taking overall victories with Stephen Gallagher in 2008 and Gediminas Bagdonas in 2011, as well as numerous stage wins.
"We will make the final selection based on the outcome of the Rund um Koln in Germany on Sunday," Bogaerts said.
"The three Irish riders will be part of the squad. Sean Downey is coming into shape, finishing fifth in the Circuit de Wallonie on Sunday. That finished on a really steep climb like Seskin Hill and you cannot hide on a course like that, you need really good legs. So I'm pleased with his form.
"Sam Bennett had a tough start to the season as he had an operation on his knee in the winter, but he has been making progress. He was sick a couple of weeks ago but is now healthy again. He has been training a lot and also going to the gym, and I see him as our sprinter for the flat stages.
"Ronan McLaughlin had a really good start of the season. He is really preparing well for the An Post Rás. He is missing a bit of race rhythm because he trained a lot, but his form should be going up."
"We will make the final selection based on the outcome of the Rund um Koln in Germany on Sunday" - Kurt Bogaerts
McLaughlin will be fired up to perform in the race, particularly after a superb solo break last year which fell just 200 metres short of earning him a stage win into Bundoran. Bennett was second on the final stage into Skerries and previously won a stage in the race in 2009 at just 18 years of age.
Downey was eleventh in the race two years ago and placed third in the Irish Sports Council under 23 classification.
Archbold and McNally have also had some injury problems this season, but both appear to be coming into fitness at the right time.
"McNally is a very strong rider, so hopefully he gets ready in time. As for Archbold – if he was 100% in shape, I think he would be the best guy for the Rás stages. We will see now in the next week. He is a very aggressive rider and also a good sprinter. He can go in the breaks too.
"Nicolas Vereecken has been one of my strongest riders all season, he rides very consistently. He is a good climber, a good sprinter. A real all-rounder."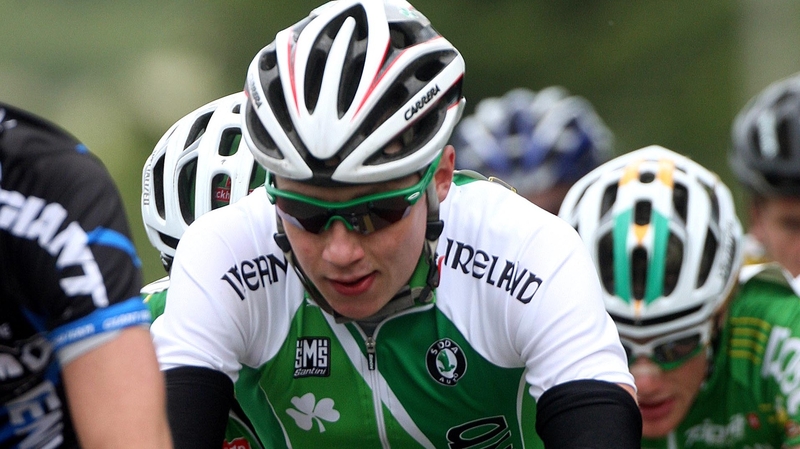 As has been the case in other years, Bogaerts will initially take the race day by day, while also keeping the bigger picture in mind.
"We don't have any one rider who stands out as a big contender for the overall classification, but each of the five guys are capable of winning the general if things play out right.
"I think the team is more suited to taking stage wins, but I wouldn't rule the overall out. The best approach is that we will concentrate on stages and on trying to be on the podium as much as possible. The general classification could then take care of itself after that."
An Post Rás race director Tony Campbell is keen to see how the team performs. "The An Post riders always give everything to ride well, and have had some very good results in the past with two overall victories and numerous stages. We know they will be highly motivated to ride well, and they should have a very big effect on the overall and stage results," he said.
Campbell has his eye on the general classification battle, but also on the county rider and county team awards.
This year's race will have eighteen Irish domestic teams taking part and they too will have an effect on the pattern of racing.
For Campbell, those amateur riders are as much part of the spirit of the An Post Rás as the bigger international squads.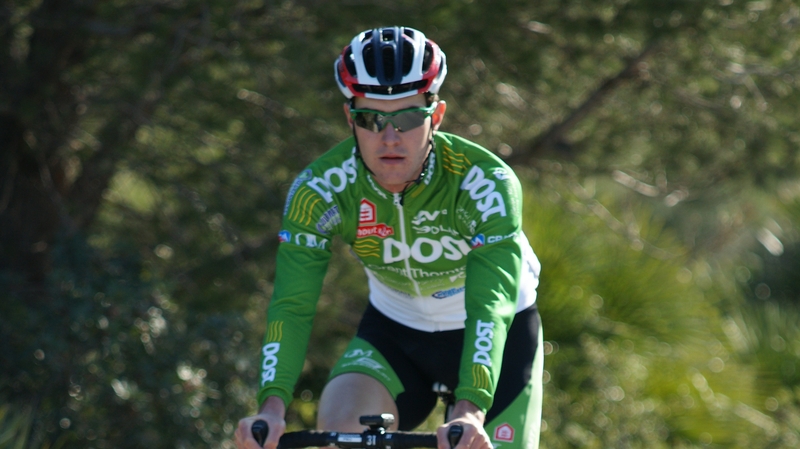 "The county riders are very important to the race," said Campbell, "and it is great each year to see the commitment they put in during the An Post Rás."
"Whether they are going up against the professionals to try to take a stage win or a high overall placing, are fighting it out for the county rider or county team classifications or are digging deep to complete the race and become a Man of the Rás, they are a very important part of the race."
Last week's Tour of Ulster points to some of those who should be in form. Joe Fenlon won overall and will be part of a strong Cork Aqua Blue lineup, as will Ulster race leader Tim Barry plus the earlier Rás Mumhan winner Damien Shaw.
Tour of Ulster runner-up Roger Aiken will lead the Louth Prague Charter team and is a past stage winner.
Also amongst those taking part will be Tour of Ulster time trial victor Ian Richardson (Dublin Central UCD) plus the overall classification third-placed finisher Javan Nulty (Meath Dunboyne).