There is a buzz with Antrim GAA and camogie star Róisín McCormick can feel it.
The Saffrons travel to Birr on Saturday for what is their first senior championship game in 40 years. Group 2 contains two of the 'Big Three' in Galway in Kilkenny, but Antrim, Offaly, Down and Limerick will have ambitions of their own.
The winner of the group will go straight to an All-Ireland semi-final, with second and third placed teams advancing to the quarter-finals.
The importance of hitting the ground running is vital for an Antrim side coming up a grade and coming off the back of a Division 2 final defeat to Wexford.
"People that wouldn't usually be coming up to you would be like, 'Aw, looking forward to senior championship, it's a big deal, how do yee think yee are going to get on?'" she told RTÉ Sport.
"We're being offered a lot. We've been offered Corrigan Park for our home games. There is a lot more excitement throughout Antrim which you love to see.
"Offaly are a very strong team and we have been looking at the way they play. The first 10 minutes of our games are going to be crucial. Wexford hit us in the first 10 minutes, so we know we have to get off to a good start. Hopefully if we hit the ground running from the start, get an edge on them and hopefully maintain that for the rest of the game."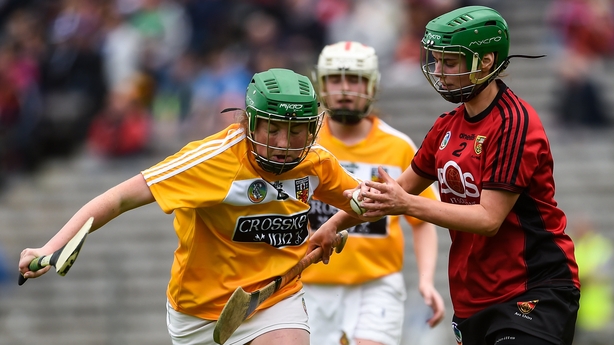 McCormick is the only member of Elaine Dowds's panel not based in Antrim, with the sports science student just finished exams in TU Dublin.
By her own admission she has been like a "yo-yo" up and down the motorway, but will be back at home for the summer, when camogie can get her full attention.
After opening with games against Offaly and neighbours Down, they have back-to-back games at home to Galway and Kilkenny. The other games will decide their fate, but the visit of the Tribes and Cats will indicate how far they must travel.
"It's an opportunity to see what the major difference is between the teams. I think having them at home is a major boost for us because we don't have to travel and we also have the home support there.
"You never know how the game will turn out, but it's a big step."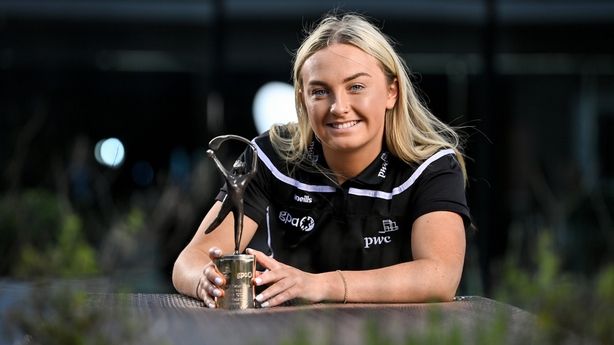 Despite limited group training, McCormick scorched to the player of the month award on the back of a blistering 2-07 first-half scoring spree against Cork in the league semi-final, with another half a dozen points in the decider.
Is she in the form of her life?
"I'm getting there," she says. "I am slowly building, but I wouldn't say I'm at my exact peak fitness or anything.
"Performance wise I have improved a lot I'd say, but as a team as well. Like my good performances have been bouncing off my overall team performances as well the girls playing well help me play well because it is not an individual sport, so their performances benefitted mine."