Ali Twomey is lacing up her boots for an 11th season with Dublin. For a number of those years, the women from the capital have been also-rans on the camogie landscape.
There have been sobering defeats and moral victories in the quest to improve.
"Obviously, you do get times where you're low on motivation, or you get years where you say, 'Oh, I can't go back, it's too much commitment.' But at the end of the day, you just love the sport," she tells RTÉ Sport.
One of the primary motivators is the talent she sees around her at club level that is filtering its way through the growing underage ranks and into senior level.
Heading into the Covid-environment that was the 2020 championship, Dublin's body of work over the previous five years was grounds for optimism.
Three quarter-final appearances and a first outing in an All-Ireland semi-final since 1990 four years ago was proof of that.
A gap remained to the O'Duffy Cup contenders – a 16-point defeat to Galway in 2018 quarter-final a case in point – but they were moving in the right direction under David Herity before he stepped down after that heavy Galway loss.
Last year, however, did not go to plan. Tipperary were pushed all the way in their group encounter at Parnell Park, but Clare had 11 points to spare in their do-or-die clash. In a year of mitigating factors, Dublin had plenty in supply.
It was a very stressful time
A Covid outbreak in the panel and the resignation of manager John Treacy weeks before championship threw preparations into disarray.
"It was a very stressful time. We spent the whole of lockdown working towards getting back for championship. When you get back three weeks before championship, you get a new management. It is tough.
"When you're not training at the highest standard, you can't go out and play at the highest standard. You train the way you want to go out and play. In that respect, we probably were playing catch up. We probably surprised ourselves and others a little bit with how we played against Tipperary, we came within five points of them and that was a huge boost for us.
"Then against Clare we were completely flat, you could tell that they were a much more prepared team and had been training consistently together throughout the short season and we'd only had the three weeks. It was a difficult time."
Which begs the question, can this Dublin team bridge the gap to the likes of Kilkenny, Galway, Cork and the ever-improving Tipperary?
"Definitely. I think that's everybody's goal.
"I genuinely believe there is enough talent in Dublin camogie to break into that top three or four teams to win an All-Ireland. It's just about getting everyone playing at the one time with the management who can give us the tools to improve and bring us along, and for everyone to buy into that.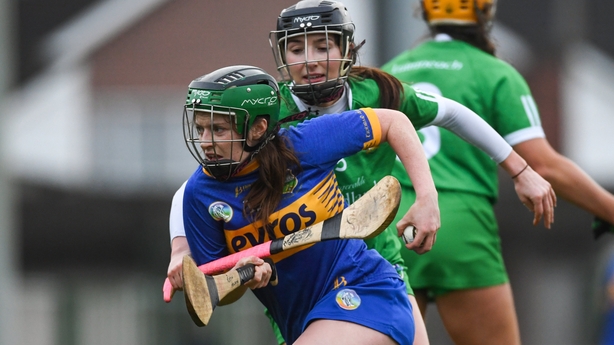 "I think seeing Tipperary in that top four consistently the last few years, it gives us a lot of hope. Tipperary are great, they have been building the last couple of years. So we are hoping to break into that top four as well with a bit of development."
The foundation block to any success she admits will come from settled management. Treacy departed less than a year into the role, now Adrian O'Sullivan is in the hot-seat. Stability is the order of the day.
"That's something we have brought up as a team. We do need settled management in terms of being able to gel as a team and to grow.
"The last time we had management for longer than two years, we got to a semi-final (2017), so it shows that there is potential there when there is structure in place and we do have time to grow. So it is really hard to grow as a team when there is chopping and changing.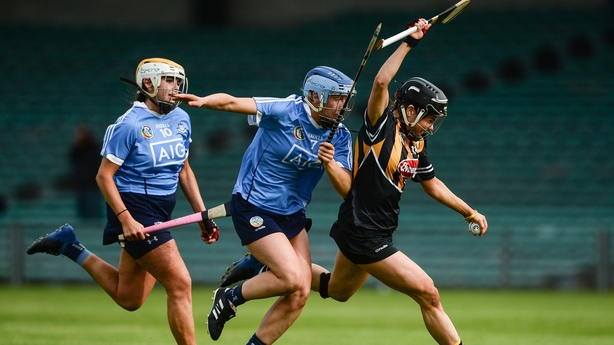 "Not only does the management change, but the panel and the team and the set-up and the game-plans, everything changes with it. It's like starting from scratch all over again. So we're hoping now that this management team will be here for the next three years, so we're really hoping to grow and develop with them."
As a health and safety co-ordinator, working from home isn't an option in her line of work, with Swords-based company Mitie, which suits her just fine.
"I only went into the role four or five months before Covid, so I was kind of thrown in at the deep end. I was probably busier than I ever was, it was very busy. That was probably a good thing for me, I do like to be busy and kept on my toes."
It's about adapting to the new environment she says. For those flying the flag in camogie and ladies football, Twomey is hoping the landscape is changing for the better too.
It's 2021, I just don't think there's really time for any kind of gender imbalance anymore
December's monumental vote to merge the Women's Gaelic Players Association (WGPA) and its male equivalent in the GPA into a single 4,000-member representative for inter-county players is a "really good step in the right direction" says Twomey.
The lack of expenses has been highlighted for years in both female codes.
The government grant programmes for men in 2019 ranged from around €1,000 at the lowest end of the scale and up to €2,400 for All-Ireland finalists. The lack of a similar grant for their female equivalent is "kick in the teeth" she admits, but hopes the situation is changing for the better.
"It's 2021, I just don't think there's really time for any kind of gender imbalance anymore. That's something that really needs to be sorted."
"We don't get any expenses for going to training. We don't always get food after training. We got gear last year but the year before I don't think we got much.
"When you see the lads getting and what we get, there is still a huge difference. Girls are starting to put their foot down. In terms of expenses, I've been paying €90 - €100 a month in tolls just to go training, before Covid. That's without petrol or buying food for meal prep or all the other expenses that go with it.
"It is a very expensive hobby, and when you compare it to the lads, it is very disheartening.
"I think there's a lot that needs to be done in terms of levelling things in that respect. Hopefully, things will pick up in the coming years."
Twomey hasn't met the new management face-to-face yet, and there are new players on the panel she is yet to get to know properly. Individual programmes are fine, and Zoom is good for keeping in touch, but it's a sticky plaster for human contact. Waiting to see what will happen has been the hardest part.
"It can be very hard to stay motivated," she says, but fresh management (O'Sullivan is joined by trainer Donie Fox) has helped bring a new spark to proceedings.
It will be onwards and upwards for 2021.
"While we're not going training, we do have a really good structure. Since after Christmas when that was put in place, it has been a lot easier and you feel you have a lot more purpose, so that's been really good."