President of the Camogie Association Kathleen Woods has reiterated that fixture congestion has meant the holding of a minor inter-county championship in 2020 simply "isn't possible".
In June it was announced that the championship would not proceed, despite the opening two rounds of the competition having already been played in February and March, a decision that has been criticised in some quarters.
Cork minor camogie manager Jerry Wallace wrote to the association, outlining what he felt was "age discrimination" and found support from fellow inter-county managers and an online petition.
Speaking on RTÉ 1's Sunday Sport last week, former Wexford player Elaine Alyward said it was a "huge loss" and called on the association for a rethink.
"It could have been run off, I know the schedule is tight, but a lot of these girls might not make the breakthrough to senior. It could be the one chance to play for their county," she said.
"We are trying so hard to keep girls involved and play through those teenage years and into college."
Our number one focus was on clubs
Speaking on RTÉ Radio 1's Saturday Sport, Uachtarán of the Camogie Association Woods insisted the decision was not taken lightly and made with the best interest of all their players.
"Our number one focus was on clubs. Clubs are the heart and backbone of our association, so they took priority," she said.
"We had several versions of a fixtures calendar as the Covid-19 situation worsened and the timescale from playing shortened. We knew it wasn't going to be possible to fulfill all our fixtures, so sadly we had to cut the fixture list, and it wasn't just the minors.
"There were other casualties, but the problem with the minor grade was there were still over 40 games that had to be played, and that was going to eat into serious time-management for other age groups and players.
"I love the minors, but they [players] can also play senior with the club, play with second streams [intermediate and junior] of county teams, so the decision was taken that it wasn't possible to complete."
"We are trying to get a 12-month programme into six months. It's not possible. Our main focus throughout the decision-making was to get as many players onto the pitch enjoying games as we possibly could."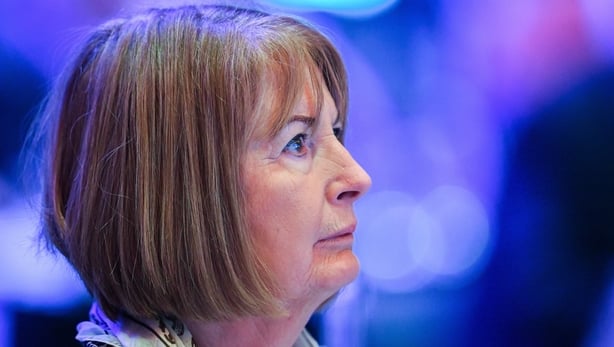 A provincial competition is in place and while the association's Ard Comhairle did reevaluate the decision, it was felt the calendar allowed little room for manouevre.
Woods acknowledged the correspondence with Cork manager Wallace, but said "the situation hasn't changed" and responded to his claim that verdict was discriminatory to minor players, suggesting that the noticeable drop-off among female players in reality happens earlier than the minor grade.
"Fourteen and 16-year-olds cannot move up to senior inter-county, whereas 18-year-olds can, so there are more opportunities for minors in the game than there are for U-14s and U-16s."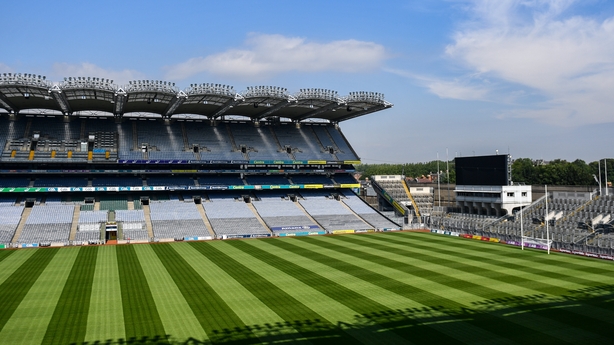 Woods also spoke about the prospect of the All-Ireland intermediate and junior finals taking place away from Croke Park, with only the senior decider taking place at GAA headquarters on 12 December due to demands on the pitch.
The camogie association were offered two dates for the senior decider, and opted to make it a bumper weekend with the men's senior final the following day.
"You can make an event a great day when there are two finals played together.
"The second date in December would have meant one final, most likely the junior, would be a stand-alone fixture, and that really didn't appeal to the camogie family."
Listen to the RTÉ GAA Podcast at Apple Podcasts, Soundcloud, Spotify, or wherever you get your podcasts.