Katie Taylor is targeting fights with welterweight champion Cecilia Brækhus, formidable American Amanda Serrano as well as a rematch with Delfine Persoon in 2020.
The Bray boxer made history in June by unifying all four world lightweight titles with a hard-fought, narrow victory over Delfine Persoon at Madison Square Garden in New York.
Last month Taylor moved up in weight to become only Ireland's third two-weight world champion with a unanimous points victory over Christina Linardatou.
It moves Taylor's professional record to 15-0 in little over three years and her manager Brian Peters outlined to RTÉ Sport's Darren Frehill their targets for 2020.
Unbeaten in 36 professional fights, Braekhus recently made the tenth defence of her world welterweight title when she easily overcame Victoria Bustos - a former Taylor opponent - in Monte Carlo.
Puerto Rican southpaw Serrano has previously tuned down advances from the Taylor camp, yet boasts a record of 27 knockouts in 37 pro fights, tasting defeat on just one occasion.
The 31-year-old has collected titles in more weight divisions – seven - than any other female in history, while a rematch with Persoon is also on the cards.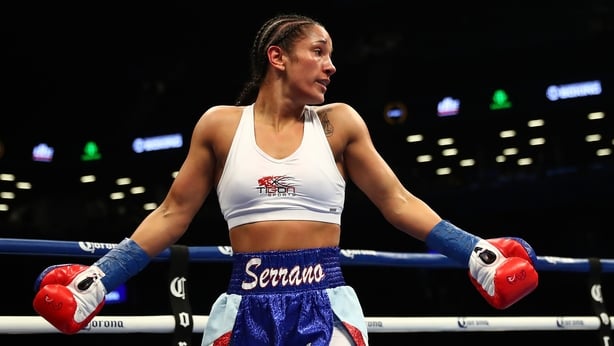 "Amanda Serrano is what we want next, ideally in April. She has declined a couple of times," he said.
"A Persoon re-match is a fight we would very much love. People tend to forget sometimes, these rematches, they don't happen straight away.
"The big fight then is Cecilia Braekhus. She is the champion, 147lbs, holds all the belts, what a fight that is, two undisputed champions."
Reflecting on an incredible 2019, Peters said that the win over Persoon in New York, to unify her weight division, was an occasion to savour.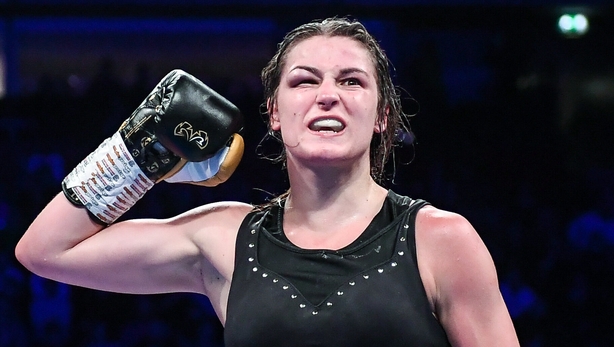 "After her fifth pro fight, Katie wanted to fight Persoon. I said we would let it build a little more, get a bit more experience.
"She looked at me, and pointed, and said, 'you make sure I'm the one that beats her'. She didn't want anyone else beating her.
"The undisputed [fight] was certainly the pinnacle, that was fantastic. It was a great fight, it had drama, action and skill, and what a stage."
Katie is an extraordinary, ordinary individual
Taylor, who has been nominated for the 2019 RTÉ Sportsperson of the Year award, continues to break new ground with her exploits in the ring and Peters again paid tribute to the fighter's character and her ability to flick a switch when she gets in between the ropes.
"She is an extraordinary, ordinary individual, which I know is a contradiction. She herself is a contradiction.
"The Katie you meet outside the ring and the Katie inside the ring are two different people. It's like a contradiction.
"The continued sacrifice is phenomenal.
"She is very witty, charming and a humble, a lot of good old fashioned qualities that are missing today."