Irish boxing has enjoyed some great moments in recent years, with 2018 producing many highlights, with the knowledge that soon there could be even more big days.
Michael Conlan will soon step up to harder tests after winning his first belt, while Carl Frampton is contemplating whether to call time on his brilliant career after one of the fights of the year.
Paddy Barnes is beginning his second tilt at world honours, admitting it's likely to be his last. TJ Doheny achieved the best of the male boxers after claiming the belt once worn by Frampton. Jono Carroll has set himself up for his world title shot next year.
The future could be just as bright. Monaghan's Aaron McKenna has enjoyed a very progressive 12 months, with five wins in 2018 and catching the attention of some big figures in and outside of the ring in the US.
Aaron has been joined by his brother Stevie in Los Angeles, with father Fergal and coach Courage Tshabalala guiding the two they base themselves in the States.
The experience, in life and boxing, is a special one, as Aaron explains, having moved to 6-0-0 so far in his career.
"It has been a brilliant year," he says.
"I think I've improved a lot. It's not just the fights but the level of sparring has been tremendous. People like Amir Khan, Alexander Besputin and Sergey Lipinets. You can only improve when you are sparring the likes of those.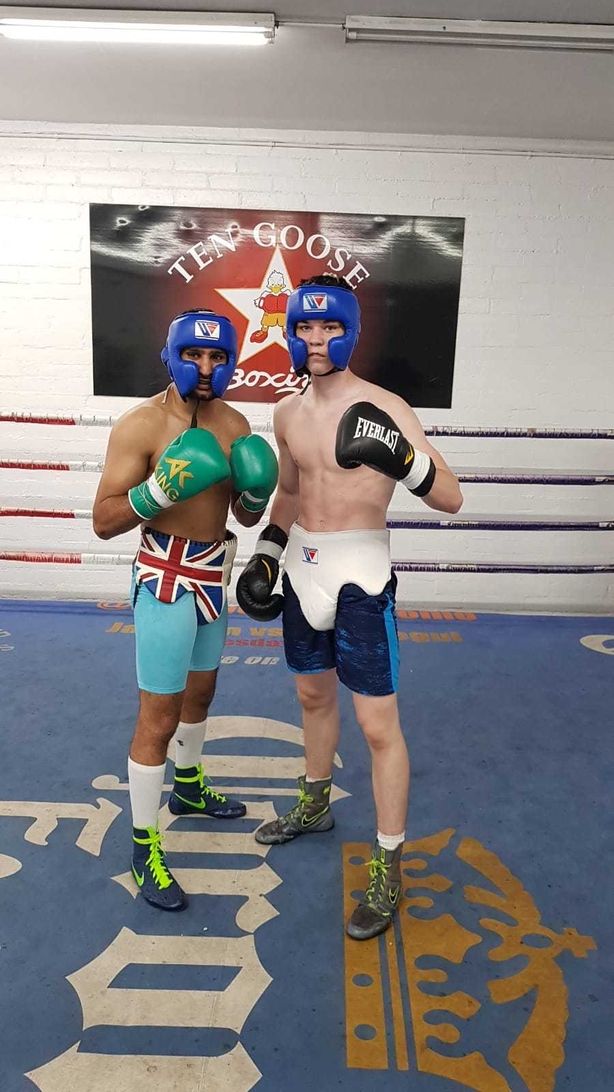 "It's a very high level of training, it's different from what you get in Ireland. There are positives to both of course but I'm very happy with what we did this year in terms of training, learning and preparation.
"I think this is the best environment to be in. Without going too in-depth, a big difference is the pace is a bit slower in the US, but they hit much harder than fighters from back home. It's a different style."
The 19-year-old is eyeing a world title within three years, a lofty target at such a young age, but his potential is clear.
In his last fight he faced Abel Reyes, who had a record of four wins from five fights and was a potential banana skin in his first six-rounder, until crunching body shots ended the contest in the second round.
Those punches are something he hopes will become signature throughout his progression.
"All of Reyes' wins has come with knockouts. He wasn't just turning up, he was there to win. The body shots dropped him and yeah it was exciting to watch it unfold.
"He was courageous and it was definitely a great feeling to finish the fight like that. I plan to have another two or three six-rounders and then move to eight and 10 and a small title. I'd like to do that inside 2019 if possible or early next year."
Signed up by Golden Boy and with an endorsement deal with Adidas, Aaron has attracted admiration of some greats Sugar Ray Leonard and Tommy Hearns, but also stars in the music industry.
Kendrick Lamar was an interested spectator at his previous fight, with the 19-year-old admitting it added to the surreal start to the pro ranks to have the rapper as a fan.
"He was at the gym about two weeks before the fight and was watching us sparring. He came to the fight then and wished us luck and waited to watch the fight.
"It's a bit mad that Kendrick Lamar is coming to watch a fella from Smithborough in Monaghan, especially as he had to go out of his way to come. It was great to meet him and have him there on the night."
Alongside Aaron since last January has been brother Stevie, who is awaiting his pro debut after a long delay.
He has been frustrated, albeit happy to see his brother develop in the ring, while awaiting the chance for his first outing. It will come at the start of 2019.
It hasn't been all bad. Among the 21-year-old's spars has been Vasyl Lomachenko – not a bad start when learning the pro trade.
"It was an incredible experience," Stevie explains.
"I thought I did well. He has everything, he was always thinking, moving, learning from what you do to turn it against you. He didn't stop.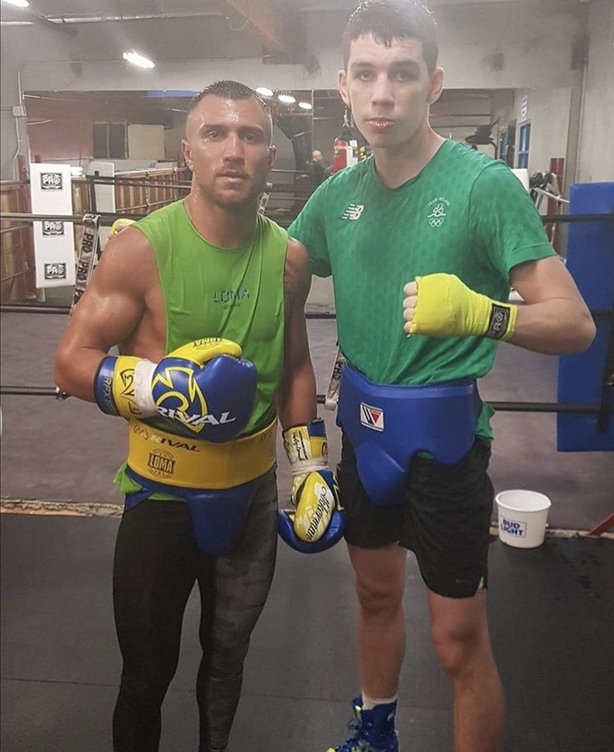 "I was relatively happy with how I did. There isn't anyone better you can come up against sparring.
"I'd like to have a year similar to Aaron. Make my debut and then be very busy with five or six fights."
Stevie hopes to appear in the ring for the first time February, with New York a possibility but it remains undecided.
The former Irish elite light-flyweight champion – now set to operate at lightweight – regularly spars his brothers – and the two admit it often gets heated.
Father Fergal watches on and steps in when the competitive nature of the duo become a bit too much and they need to row back.
He reveals: "There is a hunger in these boys that is so nice to see. They don't drink or go to nightclubs. They might go out on a jet ski at the weekend or enjoying the climate on their down time but really it is total focus on the sport and their goals. We have to be mindful of going at the right pace and that they are young.
"But you also see the drive and the ambition that you have to let breathe. It's similar to Lomachenko in terms of mindset and where passion overrides anything else, that boxing is number one. I haven't seen it anyone else.
"We take it very seriously with time and weight logs, diet insight, improving training all the time. Aaron has caught the limelight and everyone is interested.
"We were back home for a longer break than normal in December. The lads were in Killeevan Sarsfields GAA club handing out awards and in several boxing clubs. They love being involved in their community and squeezed so much into the few weeks, all the while not dropping off on training.
"We were in Dublin in Walkinstown for more sparring before heading back to LA next week.
"Aaron is developing all the time and he's doing really well. We're going to judge Stevie like we did Aaron, where you look at how he performs and learns on how you take each step.
"They will both be very active, I can tell you that. You can see how the lads are doing in the sparring, given the calibre, but there is a lot to learn. We won't hold them back and it's very exciting for them.
"They proudly represent Monaghan and Smithborough and I know the lads really appreciate the support they are receiving back home and from people in Ireland."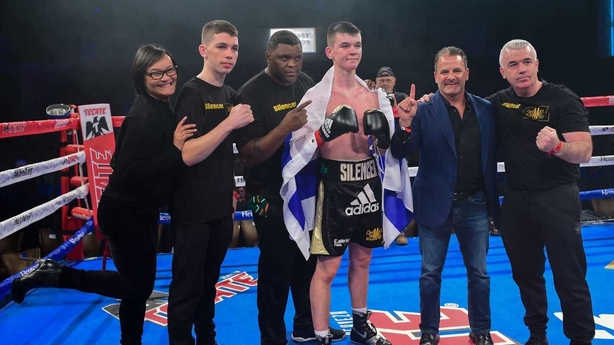 That support is set to grow and grow and it will be fascinating to watch that progress in 2019.