Irish weltwerweight champion Adam Nolan has revealed his heartache at missing out on the Rio Olympics after being told he could not take part in the European qualifying event in Istanbul in April.
London 2012 Olympian Nolan claimed his fifth Irish senior crown last month but Ballymena fighter Stephen Donnelly has been ratified in the sole Irish welterweight spot for this year's games after finishing fourth in the World Series of Boxing semi-pro series.
"After winning the senior title a couple of weeks ago, people are under the impression that I'm going to go to a qualifier for Rio in Istanbul but unfortunately that's not the case," Nolan told RTÉ Sport.
"Stephen Donnelly has qualified through the World Series of Boxing, the same route that Paddy Barnes and Michael Conlan have qualified through.
"He was ratified by the governing body [the Irish Amateur Boxing Association] so unfortunately I won't even get the chance now to go to a qualifier. As far as I'm concerned, and the IABA are concerned, it's dead in the water."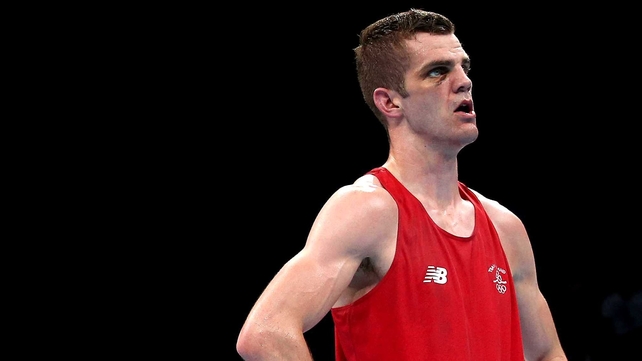 "Stephen had his last WSB fight going back six or seven months ago. It was maybe five months later he realised he had qualified because there was a knock-on effect.
"He finished fourth in the WSB and only the top two qualified, but they qualified through a different route as well and had to take those alternative routes. So the number three and four in WSB qualified.
"Going back six or seven months ago I thought I was in with a great shout but as late as November I knew things might not have materialised for me.
"I was hit with this bombshell that winning my fifth senior title was all in vain"
"I was under the impression going into the seniors that if I retained my title, I could be sent to a qualifier. But a couple of days later I was hit with this bombshell that winning my fifth senior title was all in vain - 'you can't be sent now, Stephen has been ratified by the governing body'.
"The IABA were given a deadline of 4 December to ratify Stephen. If they hadn't ratified him and I went to a qualifier and didn't qualify, we'd have no welterweight going.
"So the way they're looking at it is, they have to ratify him. I have no sour grapes with them, I've no grievances but I was hoping for a fair crack of the whip."
Nolan said he found it difficult to accept that retaining the national title wasn't enough to put him in contention for the weltweight spot and questioned the awarding of places through the WSB system.
"Boxing in the Olympics is an amateur sport," he said.
"Having come through the amateur route, to be told that the World Series of Boxing, a semi-pro route, is going to take priority over the amateur route, doesn't make sense to me or some fighters. But that's just the way it is now, I can't really dwell on it.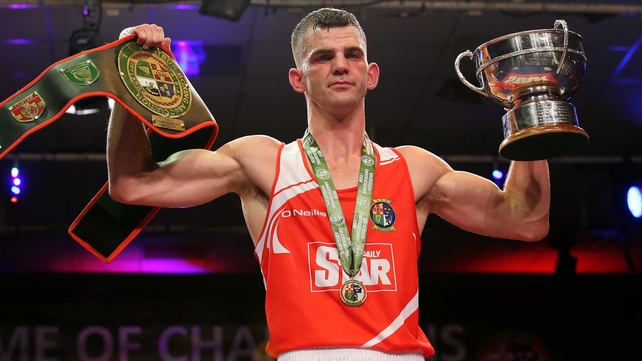 "I feel disappointed that I'm not even getting the chance to qualify, and then maybe down the road if I qualified, myself and Stephen could box off to go to Rio.
"But not even to get that chance, to go and try to qualify, is where I feel a little, not bitter, but a little bit let down by the way things have panned out.
"If you look at the 10 weights in Ireland, there are four that have been ratified [through the WSB]. Stephen Donnelly at my weight, welterweight, Joe Ward at light heavy, Paddy Barnes [light-flyweight] and Michael Conlan [bantamweight]
"But when you look at Joe Ward, Paddy Barnes and Michael Conlan, they're top-class, they've won major medals.
"They're the best at the weights so I don't think the current senior champions at their weights have an argument or case like I have, having won my fifth title, having boxed in London already.
"I feel that given the chance of going to a qualifier, I could qualify. I feel I'm definitely good enough to go to Rio and it's disappointing.
"If you were allowed to qualify more than one per country at each weight, we could actually represent Ireland with a couple of boxers at each weight. That's how competitive we are.
"Any boxer will tell you, getting out of Ireland is the hardest thing. It's going from strength to strength."
"Rio was my last chance. I'm going to be 33 come Tokyo. This was my last hurrah"
The Bray-based Garda said that it was a particular source of frustration that he felt he was in the form of his life and could have been a contender in Rio but that he'll be too old by Tokyo 2020.
"I'm 29 in a couple of weeks. From the senior final, this year and last year, my conditioning has been great. I feel that I'm boxing better now than I've ever boxed.
"In the European Championships I beat the APB no 1, a Turk [Onder Sipal], who has qualified for Rio and I beat a Russian who has qualified for Rio.
"So I've beaten lads who have already qualified, which obviously adds salt to the wound, knowing that I can mix it with those guys.
"At 29 I'm in the twilight of my career. Rio was my last chance. I'm going to be 33 come Tokyo. This was my last hurrah."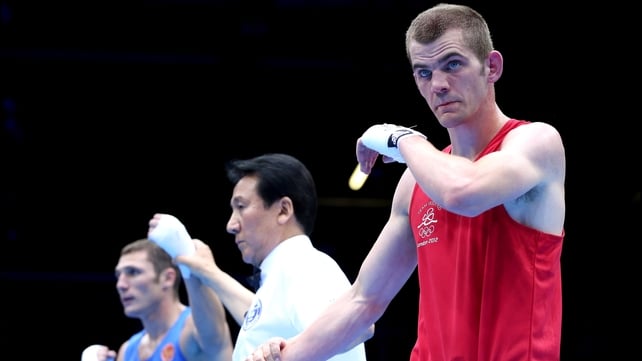 Nolan insisted he would continue to box however, despite his disappointment at missing out on the chance to be a two-time Olympian.
"It was tough. I was very happy to have won my fifth senior title, it was a nice landmark to get to," he said.
"But when I was going back training with the high-performance unit in Bray, for the first time in a long time I found it a chore. What was I training for?
"For the last three or four years I've been boxing for one reason, to go to Rio. But now knowing that I can't go to a qualifier even, to try and qualify even, it's very hard to come in and train knowing that it's probably in vain.
"I took a while to sink in. I'm not training for Rio now. I'm just training for maybe a multi-nations tournament. But the pinnacle, the ultimate goal for me over the last couple of years was Rio.
"When I found out Stephen had been ratified, I took a couple of weeks off and said 'that's it for me'.
"But I've been boxing for the last eight years. I've become accustomed to it, it's part of my life and I've got the itch. I'm going to box on, for the year ahead anyway."