Paddy Barnes, Michael Conlan and Joe Ward have all won national titles on unanimous decisions at the Men's Elite Boxing Championships in Dublin.
The three Irish fighters - who are all ranked in the top 10 in the world - were in action at the National Stadium tonight. Conlan is ranked 2nd at bantamweight, Barnes is ranked 3rd at flyweight and Ward is 9th in the world at light heavyweight.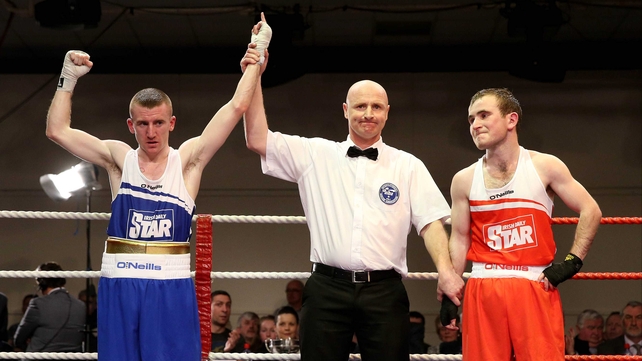 Paddy Barnes was first up, facing Hughie Myers in the 49kg division.
In what was a rematch of the 2012 final, Barnes again came out on top, securing his seventh Irish title.
Barnes is currently ranked Number 3 in the world at flyweight (52kg). The Olympic medallist moved up to that weight for the AIBA World Elite Championships in Kazakhstan last year, but has since dropped back down.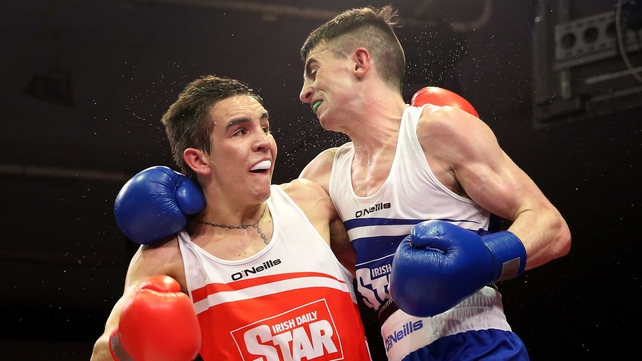 Michael Conlan, who last year won the title at 52kg flyweight, moved up to bantamweight this year.
The Belfast fighter came out on top against Tyrone McCullagh, taking his first title at this weight on a unanimous decision.
The title is the fourth overall for the fighter currently ranked number 2 in the world at the 56kg weight.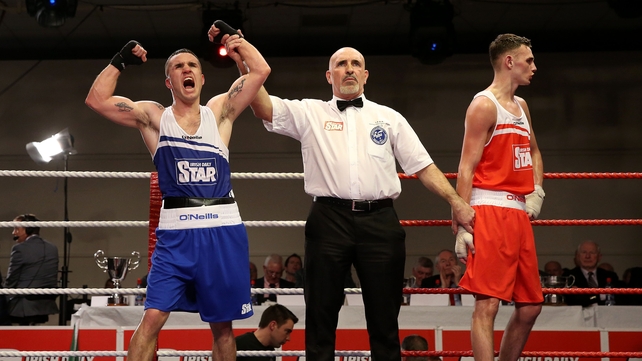 In the 60kg lightweight division David Oliver Joyce took the win against Sean McComb. McComb - the defending champion - reached the last 16 at the AIBA Championships in Kazakhstan last year, but lost out this evening.
It was the fifth title for Joyce, who won four consecutive titles between 2005 and 2008.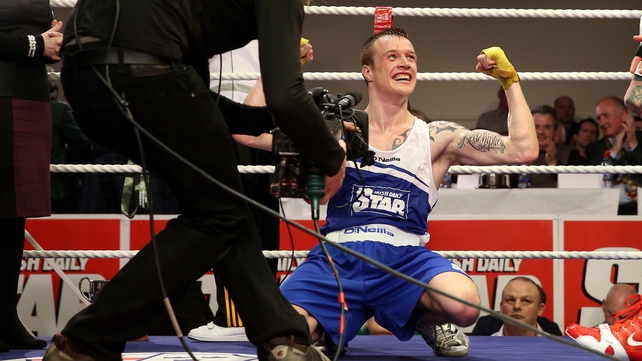 However there was defeat for Adam Nolan at Welterweight, who narrowly lost out to Stephen Donnelly.
Donnelly took a narrow decision against the 2012 Olympian - who had been chasing his fourth consecutive title at 69kg.
The win was a continuation of good form for Donnelly, who defeated Beijing Olympian John Joe Joyce in the semi finals.
A dramatic final at middleweight saw four-time Elite champion Darren O'Neill lose out to Stephen O'Reilly. The Portlaoise fighter took a split decision win over the man who captained the Irish team at the London Olympics.
The fine win saw O'Reilly deliver on the promise he showed at the 2011 European Youth Championships, where he won the silver medal.
The middleweight title was vacant as defending champion Jason Quigley did not enter.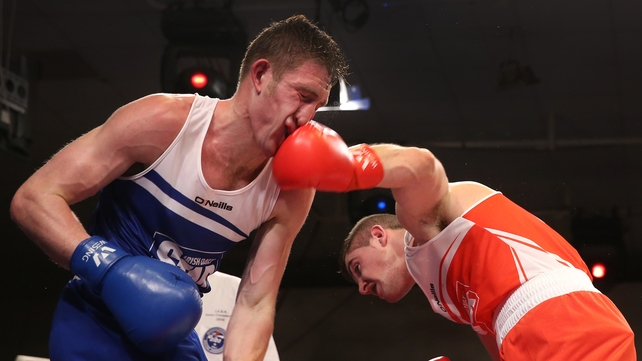 World number 9 Joe Ward was out to defend his light heavyweight title against Matthew Tinker this evening.
And Ward did just that, taking his fourth consecutive title on a unanimous decision.
The Moate fighter - who is not yet 21 - already has a world bronze medal from the AIBA Championships in Kazakhstan.
It was a first Elite Championship appearance for Tinker, but the Scarborough-born fighter lost out to the formidable Ward.