Olympic champion Katie Taylor marked her return to action for the first time since her gold medal triumph last August with a 28-5 win over Poland's Karolina Graczyk at the National Stadium.
Taylor received a raucous reception on a night on which 15 national men's and women's champions were also crowned.
And while the atmosphere was never going to match the ear-splitting roar that greeted her London triumph over Russia's Sofya Ochigava, there was a real buzz in the venue as Taylor set about her work with characteristic aplomb.
Although Graczyk was not chosen to give Taylor too stern a test in her comeback bout - Taylor had comprehensively outpointed her in the EU Championships in 2011 - she was an experienced enough opponent to hold her own.
Taylor was caught by a couple of counters in the second round but soon found her range with her clubbing left hand, and seemed to relish the chance to work off the rust that had gathered from her six months out of the ring.
Another booming left at the start of the third prompted the referee's intervention to issue Graczyk a standing eight count, and Taylor's relentless accuracy and range of shots soon had the referee interrupting again.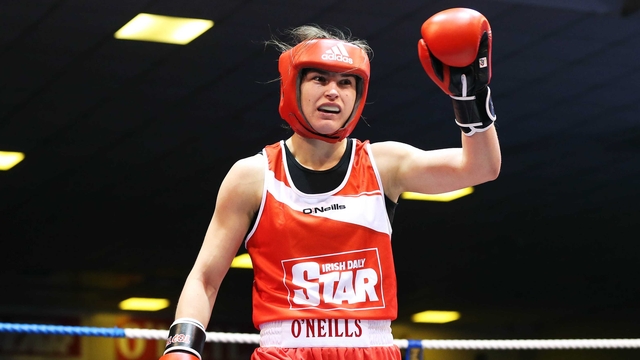 The Pole's sparse shots seemed almost feeble in response, with every Taylor strike jolting her opponent back, and Graczyk did admirably well to make it all the way to the final bell.
It was the start of a busy weekend for Taylor, who is scheduled to fight again in Dublin on Sunday as she builds up to her competitive return, which is likely to come at the EU Championships in Hungary in June.
Taylor said: "The fans have been incredible for me over these last few years so it's great to fight in front of them. She was a quality opponent and it was good to get back in the ring."