After an action-packed weekend in Cork for the National Cup semi-finals last week, we now return our attention to the Premier League fixtures once again.
MEN'S PREMIER LEAGUE
SATURDAY 18 JANUARY
SSE Renewables Moycullen v Bord Gais Neptune, 6.30pm
After a traumatic National Cup loss last weekend, Bord Gais Neptune ended their chance at retaining their title when they were defeated by Dublin Inter. Throughout the game the Cork side appeared confident that they would take the lead however the resilience and strength of Dublin Inter proved too difficult for them to overcome.
This weekend they will take on SSE Renewables Moycullen as they turn their attention to the Premier League. To date, Neptune hold a 20-point win over the young men in Galway when they met in October. This game will give the Moycullen to opportunity to exploit the wounded side or perhaps suffer at the hands of a distressed Neptune.
Speaking with Gary Walsh of Bord Gais Neptune he said: "It is important for us to put the National Cup defeat behind us. Now is our time to focus on the Premier League and ensuring that we can win this weekend to get back on track."
Templeogue v Dublin Inter, 7pm
For Templeogue, they face a difficult task this weekend as they are pitted against National Cup finalists Dublin Inter. The last time the two sides met Dublin Inter came away with a three-point win. With confidence on their side, Inter are determined to continue their upward spiral.
Dublin Inter's head coach Sarunas Cesnakauskas said: "We want to repeat how well we played last weekend, we need to keep improving every time we step on the floor.
"We are hoping to use this game against Templeogue to practice what we need to achieve next weekend. Everyone is focused on the National Cup game and ensuring that we know what we want and need to do on the night.
"This weekend we will be without Mindaugas Tamusauskas, he is a key player for us, especially with the presence he has inside. It will force the rest of the team to step up and adjust without him."
Killester v UCD Marian, IWA Clontarf, 8pm
Killester will also be forced to forget the pain of their National Cup defeat last weekend as they must refocus to take on fellow Dubliners, UCD Marian. Killester were overthrown by C&S UCC Demons in a thrilling overtime game that saw the Cork side sneak back to claim a ticket to the final.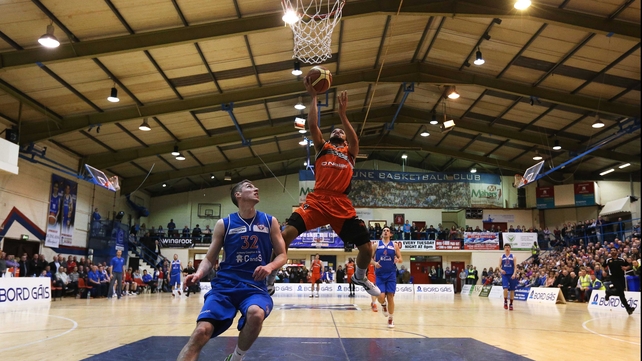 The last time the two sides met UCD missed out on the win by six points. This time around they will be eager to make an impact on the northsiders while their confidence is knocked.
Conor Meany, of UCD Marian, said: "We've had two weeks waiting to play since we got blown out by Demons at home. We need to get back out and get the second half of the season going this weekend."
"We know they will be looking to get over last weekend's disappointment so we'll have to match their intensity to have a chance at getting what we want out of the game."
Head coach of Killester, Jonathan Grennell also commented: "I think the guys are looking forward to getting back on the floor after last weekend.
"UCD will be a tough outing for us but we've shown before we can bounce back from defeat. The Premier League title is now our only focus with every game almost like a National Cup game. I'm sure we will respond positively to the challenge."
SUNDAY 19 JANUARY
C&S UCC Demons v UL Eagles, 3.30pm
For top of the table C&S UCC Demons, they must turn their attention to Premier League matters once more when they take on UL Eagles this weekend. After a fantastic team effort in their semi-final clash, the Cork side pushed the game into overtime against Killester to book a place in the prestigious National Cup FFinal.
Speaking about the game this weekend, head coach of C&S UCC Demons Colin O'Reilly said: "UL Eagles are the team that everyone is trying to dethrone.
"They will arrive in the Mardyke as Premier League Champions and will look to defend their crown for as long as possible. From our point we will look for a quick start to get our crowd behind us. We have been excellent at home all season and will look to continue that run with a high intensity performance."
Belfast Star v DCU Saints, 3.30pm
Two teams that haven't seen much action in January will face off as they look to get back into the swing of things. The last time that Belfast Star encountered DCU Saints the Dublin side lost by 12 points.
This game will test the progression of both teams so far this season especially the Saints who found themselves on a run before the Christmas break recording five wins and zero losses.
Eoin Darling of DCU Saints said: "They beat us in our home gym earlier in the season and it will be that bit tougher playing them on the road but we've been playing well lately so I think it will be a close game. We are looking forward to the challenge and getting back into the swing of things."
WOMEN'S PREMIER LEAGUE
SATURDAY 18 JANUARY
Killester v UL Huskies, 6pm
An interesting match-up in the Women's Premier League will see a repeat of last week's semi-final game as Killester take on UL Huskies once again.
Although the game was close from the get-go, Huskies proved that their experience in National Cup games most definitely gave them the edge. This weekend they will be looking to come away with the win as they prepare for a difficult National Cup Final next week.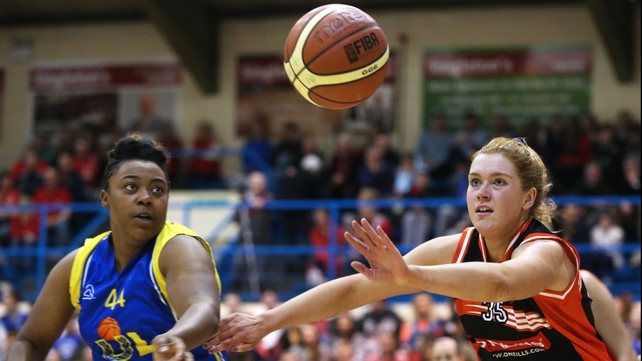 Rachael Vanderwal of UL Huskies said, "We are looking forward to the game this coming weekend. Playing Killester again will be a tough task especially at their place.
"They will definitely be motivated after beating them in the semi-finals, so we must be ready to go from the tipoff. We need to get back on track with the Premier League as many teams are now fighting for that title too."
Meanwhile Killester must face the reality that without some of their key players, it may not be the close game that they intended it to be.
Killester's head coach, Mark Grennell, said: "This weekend will be a great opportunity for some of our younger players and fringe players to show what they can do at the Premier League level as we will be without the services of Laura Pardo, Michelle Clarke and Aisling Sullivan."
"It may have been a mistake to play Michelle and Laura in the cup but with the nature of it... We felt we wanted to have a go. Hopefully long term we don't regret it!"
"Include in that the long term misses of Lorraine Scully, Amy Russell and Fiona Ward means we are thread bare but I think we can rely on some of the young talent we have in our underage."
Team Montenotte Hotel v DCU Mercy, 7pm
Once again, basketball fans will have another repeat of last weekend when Team Montenotte Hotel takes on DCU Mercy in Cork. Their semi-final game came right down to the wire with the Cork side progressing to the Final after a nail-biting win.
Both will be eager to record a win this weekend with the League Title hanging there for the taking.
Claire Rockall of Team Montenotte Hotel said: "Obviously it will be a really tough task to try and beat Mercy twice in a row. We have to look at this game as just as important if not more important than last week if we want to finish at the top of the table so we will be approaching it the very same way as we did last weekend.
"It is a good time to play such a tough game, a week before a National Cup Final. It will be great preparation for us."
Speaking about Emilee Harmon's performance last week and looking ahead to this week, Rockall commented: "Emilee has been playing brilliantly the last few weeks.
"She has been constantly improving and getting used to the style of play over here. There really is no comparison now to when the season started, she has gotten a lot stronger."
Elsewhere on Saturday, Ulster Rockets begin their double weekend with a clash against Singleton SuperValu Brunell in Methodist College at 3.45pm while Meteors take on WIT Wildcats in Colaiste Iosagain at 7pm.
Meanwhile, the only game in the Women's Premier League on Sunday will see Ulster Rockets welcome Liffey Celtics to Methodist College at 1pm.