As the age of a new rivalry begins between DCU Mercy and Team Montenotte Hotel Cork, it was the Dublin side that were left with a bitter taste on Saturday when the girls from Cork beat them 68-49.
With Neptune Stadium packed to the rafters, the game began with high energy and high hopes for both sides, who are no strangers to the National Cup experience.
Opening the game was Team Montenotte's Grainne Dwyer, who drove hard to the basket to secure her side's first two points of the night.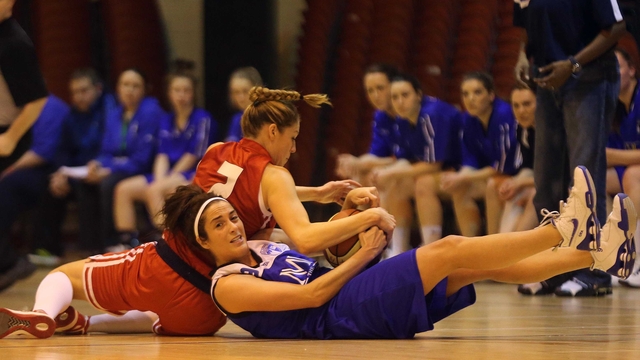 DCU responded quickly with a nothing-but-net elbow-shot from Megan Hoffman.
As the frantic play continued, both teams seemed to run up and down the floor struggling to settle any pace. However, as the nerves began to subside, DCU's captain, Lindsay Peat, nailed a huge three-pointer to relax her side.
Coming down the stretch Team Montenotte's Amanda O'Reagan did what she does best as she hammered home two huge three-pointers, which set the crowd into frenzy.
DCU once again slipped when they sent Cork's Tomica Bacic to the line, where she converted one of her two free throws to finish the quarter with a low score of 13-12 in favour of the Cork side.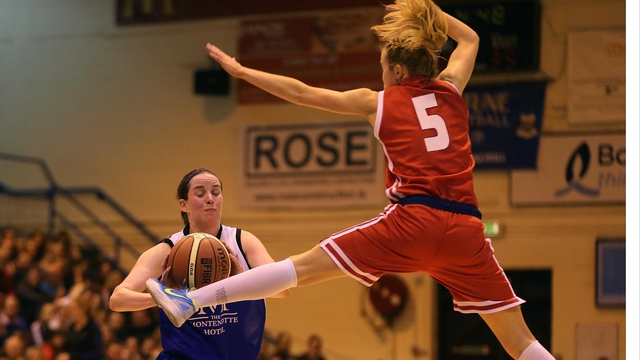 Coming into the second quarter, Niamh Dwyer opened up the scoring for Team Montenotte and, with sister Grainne Dwyer punishing DCU's lacklustre attempt to break their press, she made them pay as she drove to the hole with conviction.
After Peat dribbled around the world to convert a look at the basket, teammate Horrman nailed a three. DCU closed the gap, finishing the half 24-23 in the lead.
As the second half commenced little action was carried out in the key as both sides displayed their range from the three-point line.
Team Montenotte stepped up their defensive game as the Dwyer sisters converted on the Dubliner's poor passing.
Scores were few and far between for DCU as they struggled to put away easy sitters under the basket.
As the last quarter began the cracks appeared as DCU resorted to fouling Team Montenotte, sending them to the line on more than one occasion.
Even though the Dublin girls stepped up their defensive efforts coming down the stretch the gap was too much to close and Team Montenotte booked their place in the final against UL Huskies.