"You have doubts, you wonder are you good enough to make it."
Athletics is hard, it can be lonely and isolating but the highs that the sport can offer make it all worthwhile. And for those who are knocking at the door at the elite level the reward is worth the effort.
Phil Healy is Ireland's fastest female sprinter, she is only 24 but her journey has already been one where she has experienced the good and bad that comes with the sport she has chosen.
"Everyone sees the glory days and the not so glory days," said Healy.
"No one sees all the hard work that goes on behind it; the long sessions, times where you are on your hands and knees, full of lactic [acid].
"It is hard at times, you are the one out there on your own, under the lights and it's all about you and the performance.
"In a way, I like that because you are not depending on anyone else. But you can eat yourself up if any little doubt comes into your head, I definitely overthink things but have improved over time."
Watching Healy being interviewed at the European Championships last summer it's hard to reconcile those words with her body language.
The Cork athlete narrowly missed out on a spot in the final of the 200 metres, finishing fourth in her semi-final in a time of 23.23, her third fastest time.
She reached the semi-final of the 100m too and after each race she was positive and philosophical, a sure sign that she knows that athletics is a journey and success shouldn't be measured in medals.
Any doubts about her ability seem firmly in the past.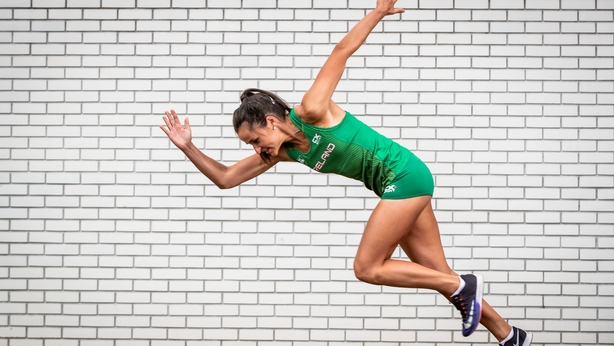 Healy has worked hard to get to this point in her career; she is now the fastest woman in Ireland having broken the record national record for the 100m and 200m in the last 12 months.
It may seem like she is an overnight success but Healy has a story to tell. She was always sports mad but in fifth year in school she decided to focus solely on athletics.
Improvements happened quickly and it didn't take her long to qualify for her first international schools and then the European Juniors.
It was at those championships in Italy in 2013 that she realised that athletics was her future, she entrusted that future with coach Shane McCormack and it was then the real hard work began.
Healy had just enrolled in a nursing degree in University College Cork, McCormack was living in Wexford, but they made it work.
"It definitely was so hard. Shane was so far away from me and I didn't have training partners the majority of the time.
"He was so good to me coming up to Cork to train me. He would leave at 5.30 in the morning, my phone would go off at 8am and he'd say 'I'm outside your door' and I'm still not out of bed," joked Healy.
"It was really tough.He would take the morning off work or take his meetings later on and then go back to work after and then I would go to Waterford on Thursdays.
"Not every Thursday, sometimes we would see each other every second week, sometimes it was once a month but it definitely was hard.
"And I would sometimes go and stay in his house, his family were so good to me, I sometimes stayed in his house for a week or a weekend or it could be more."
After finishing her nursing degree Healy knew that it was time for her to commit more to her athletics. She decided that a career change was necessary if she wanted to fulfill her ambitions and follow her dreams.
"If you are working 13 hours shifts back to back you couldn't get your training sessions done.
"You have one shot at it, you can work for the rest of your life but sport has a limited lifespan.
"I always asked myself would I be nurse when I'm 35 or 40 and yes it is such a rewarding job and I liked it but at the same time I don't know if I would have stuck with it long term.
"I knew this was my shot at athletics so I moved to Waterford IT where I'm in doing a masters in IT part-time."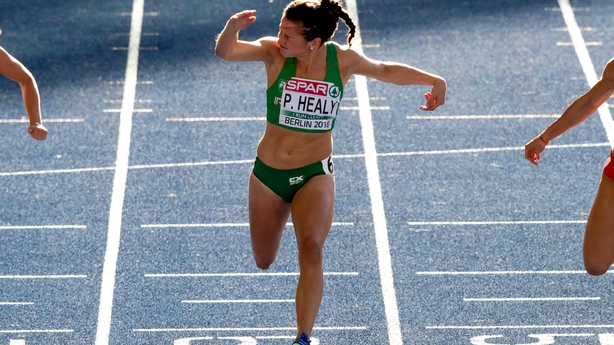 Healy's bold move paid off and consequently she had her most successful season by a long shot becoming Ireland's fastest woman. She no longer has to fit athletics into her life instead her life revolves around her sport.
Of course she had big adjustments to make, moving to a new city meant having to find new friends and get used to a different environment.
But everything is at her fingertips there, all boxes are ticked from nutrition, to strength and conditioning and sports psychology.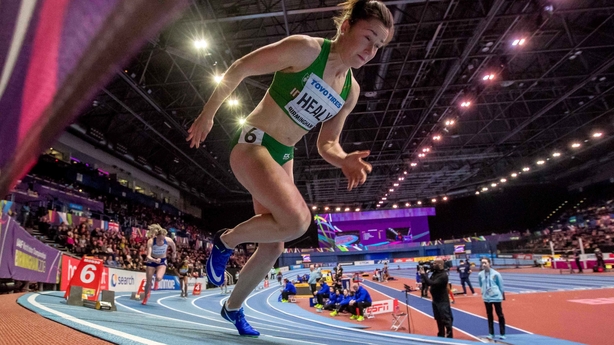 "In Cork I lived with five girls, in the house in Waterford it's five boys so it's totally different. I'm the only girl in there but three of them train with me and it's a great balance.
"When I was in Cork none of the girls were doing sport so once I walked in that door sports was done with, it was great distraction having the girlie chats and stuff like that but Waterford has been absolutely super too.
"The college have been a massive support to me with the scholarship system and also having the training group there too is great, I just love being around the group they bring the best out of everyone.
"The majority of them are lads, I'm pushing them and they want to stay ahead of me, they don't want be beaten by me obviously and they are pushing me as well so it's a win-win for everyone.
"Being around Shane is key he can see absolutely everything. He can judge my mood before I even start my warm-up and make changes if needed.
"And at times like when there are exams there are a lot of tweaks just because I'm tired. If I was in Cork I was just doing the session on paper, my stopwatch was my coach as such, Shane wasn't there so it's been a massive difference having him around and just so positive overall."
With the Tokyo 2020 Olympic Games looming, this year marks another huge season for Healy and she plans to build on her recent success and most importantly keep doing what she loves.
The entire series of We Run the World is available to watch now on the RTÉ Player.