Rob Heffernan is back on Irish soil after becoming only the third Irish athlete to win gold at the World Championships.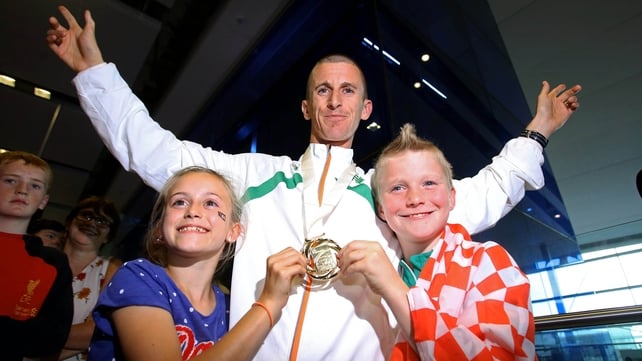 Heffernan won gold in the 50km walk in Moscow on Wednesday morning in a time of three hours 37.56, the fastest time in the world this year.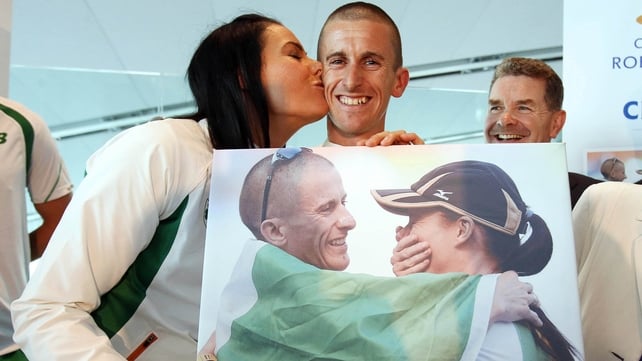 Ireland's latest world champion touched down in Dublin after 5pm to a great welcome from family, friends and fans.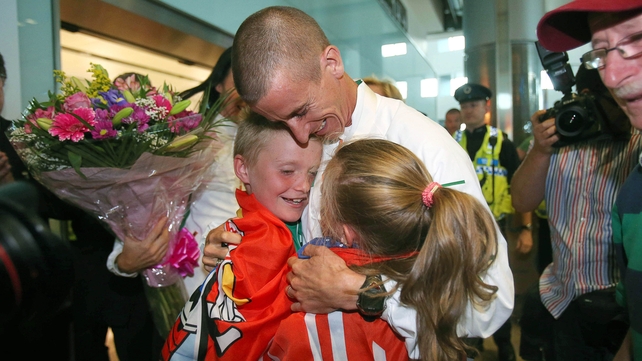 The City Council also had organised a parade for the Togher AC stalwart in St Patrick's Street.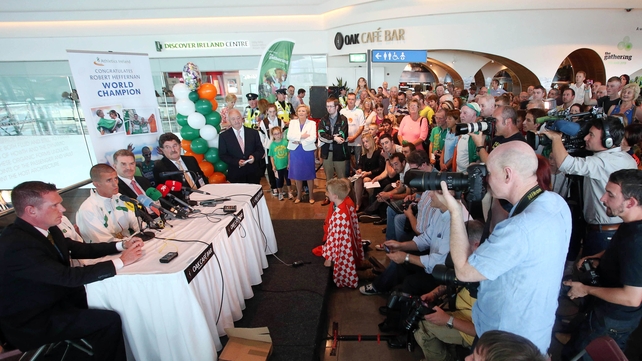 Heffernan's win was only the third ever gold medal for Ireland, after Sonia O'Sullivan's 5,000m victory in Gothenburg in 1995 and Eamonn Coghlan's gold in the 5,000m in Helsinki in 1983.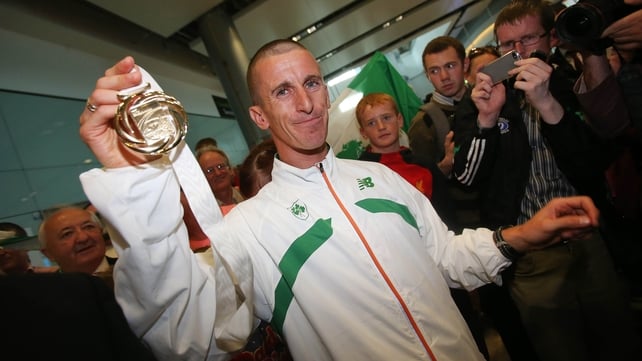 Heffernan's win came exactly 30 years to the day since Coghlan's win - which occurred on 14 August 1983.