Today With Sean O Rourke Monday 11 June 2018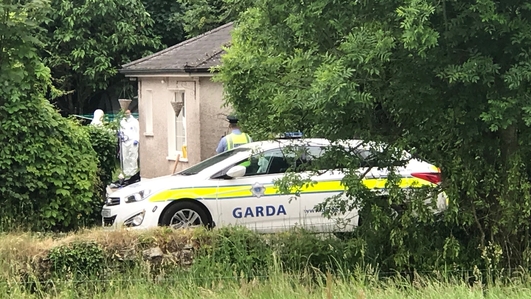 Murder in Ballincollig
The Assistant State Pathologist Dr Margot Bolster will conduct a post-mortem examination on the body of 35-year-old Mikolaj Wilk after an attack in his home near Ballincollig in Co Cork in the early hours of yesterday morning.
He was assaulted by a gang of three or four men who entered his home and he died around two hours later. Eoin English, Journalist with Irish Examiner and Derry Canty, Fine Gael Cpuncillor in Ballincollig-Carrigaline spoke to Sean O'Rourke this morning.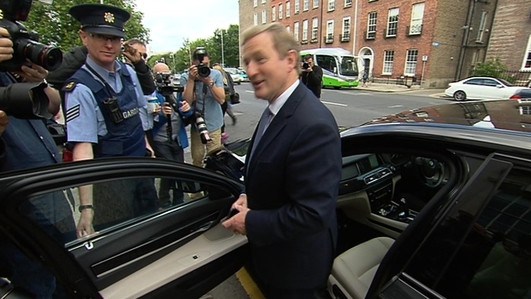 Enda Kenny European Of The Year
Enda Kenny will receive the European Movement Ireland's European of the Year Award today... the former Taoiseach will receive the award from his successor Leo Varadkar at a lunch time ceremony at the Shelbourne Hotel.
Mairead McGuinness, Vice President of the European Parliament and MEP Luke ``Ming'' Flanagan discussed this with Sean O'Rourke this morning.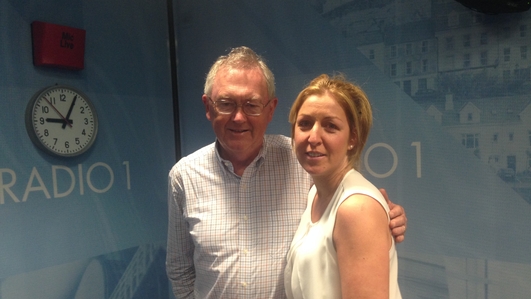 Tougher Sentences for Domestic Violence
Caroline McKeon is a domestic violence survivor. Her former husband, David McKeon, a 43 year old carpenter from Castleknock in Dublin, seriously assaulted Caroline in their home after she discovered he was having an affair.
Three weeks ago, McKeon was given an 18-month suspended sentence at Dublin Circuit Criminal Court and ordered to abide by the supervision of the Probation Services for 12 months after he left his wife lying in a pool of her own blood. He pleaded guilty in court.
Caroline McKeon joined Sean O'Rourke in studio this morning to tell her story.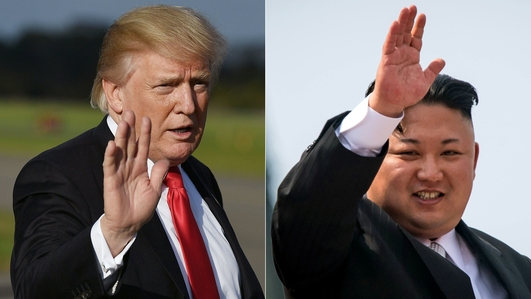 G7 and North Korea
President Donald Trump tweets that he's delighted to be in Singapore, that there's excitement in the air. He has arrived there for the summit tomorrow with North Korean leader Kim Jong Un, but that's in stark contrast to the atmosphere of frustration and bitterness he left behind after the G7 summit last week.
John Sweeney, author of North Korea Undercover – Inside the World's Most Secret State spoke to Sean O'Rourke about both of these summits on the line this morning.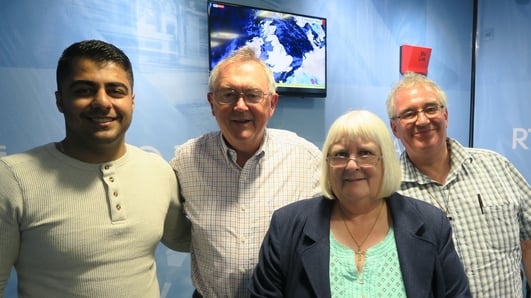 Red Cross Refugees: Pledge A Bed
Have you ever considered opening your home to refugee? Hundreds of Irish people pledged rooms in response to the refugee crisis which peaked in 2015, however, only a small number translated into actual places for refugees. Now The Irish Red Cross has renewed their appeal for pledges of accommodation.
A family who opened their home, Rev. Ted Ardis and his wife Hillary, and Jvan Hamo from Syria who is currently living with them in Cork, joined Sean O'Rourke in studio this morning.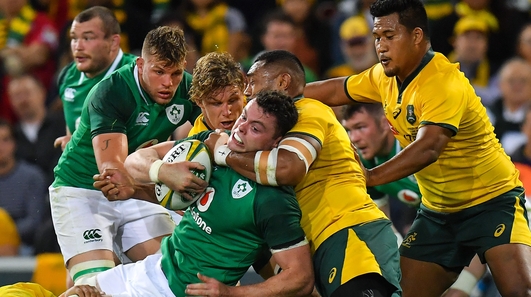 Weekend Sport
Damian Lawlor, Presenter RTE GAA Podcast, Ciaran Murphy, Second Captains Podcast, and Fiona Coughlan, Former Ireland Rugby Captain joined Sean O'Rourke in studio to reflect on all of the weekend's sporting action.