Today With Sean O Rourke Wednesday 25 April 2018
(Listen back to episodes of 'Today with Sarah McInerney' here)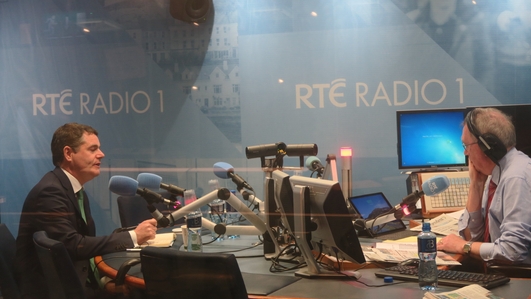 Minister Paschal Donohoe
The Minister for public expenditure and reform, Paschal Donohue joined Sean O'Rourke in studio this morning to discuss Apple, public pay, and that front page story in today's Irish Times about another row between Fine Gael and the Independent Alliance, but he began by discussing his plan to block the introduction of a share option scheme at AIB's AGM today.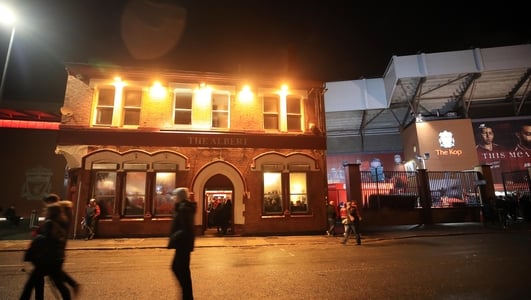 Irish Football Fan In A Critical Condition After Assault in Liverpool
Merseyside Police have announced that two Italian men have been arrested for attempted murder after an assault before Liverpool's Champions League semi-final against Roma at Anfield left a 53-year-old Irish man in a critical condition.
Christopher Williams, a UK based European football journalist and Liverpool native, and Jonathan Northcroft, football correspondent with the Sunday Times spoke to the programme this morning.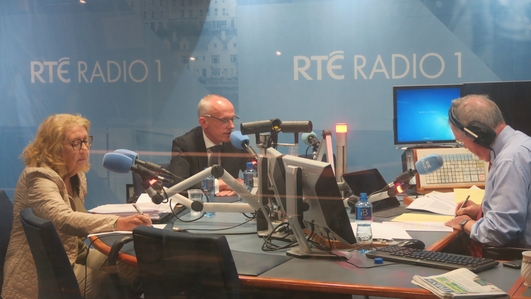 Insurance Premiums
Over the past five years, this programme, and others, have returned time and time again to an issue that has been hitting people hard in their pocket, insurance Premiums, and the sky-rocketing costs that everyone has faced, from motor insurance, to property insurance, to business insurance.
To delve into this issue, Dorothea Dowling, the founding chairperson of the State's Personal Injuries Board, and former Chairperson of the Motor Insurance Advisory Board and Kevin Thompson, the CEO of Insurance Ireland spoke to Sean O'Rourke in studio.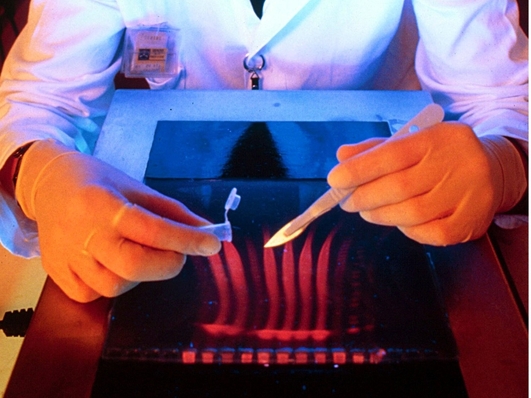 Genome Project
Calls are being made to establish an Irish Genome Project. Experts in this area insist that a development of its kind would them understand how our genes are predisposed to certain diseases over the course of our life spans.
Dr. John Greally of Albert Einstein College of Medicine, New York and Dr. Gianpiero Cavalleri Deputy Director of the Science Foundation Ireland FutureNeuro Research Centre and Associate Professor of Human Genetics at RCSI joined Sean O'Rourke in studio to discuss this.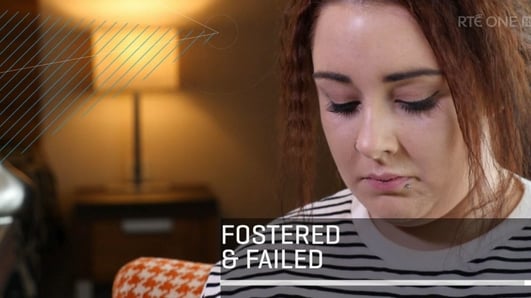 Foster Home Abuse
We turning our attention now to s story you have been hearing about throughout the morning, the sexual abuse of three girls in a foster home in county Galway.
The RTÉ Investigates report which aired last night, highlighted how the abuse continued despite one of the girls going to the Gardaí.
Earlier this month 29 year old Keith Burke from Addergoolemore, Dunmore, in Galway was for 7½ years for the rape of the three girls between 2003 and 2007.
Conor O'Mahony is a Senior Lecturer in the school of Law at UCC and he joined Sean O'Rourke on the line.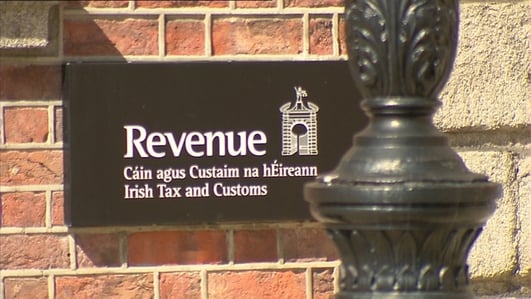 Revenue Commissioners Report
The Revenue Commissoiners collected almost €51 billion in taxes last year, that's almost €3 billion more than in 2016. Income tax, VAT, and corporation tax are all up.
To give us a breakdown of all this, Niall Cody, Chairman of the Revenue Commissioners spoke to Sean O'Rourke.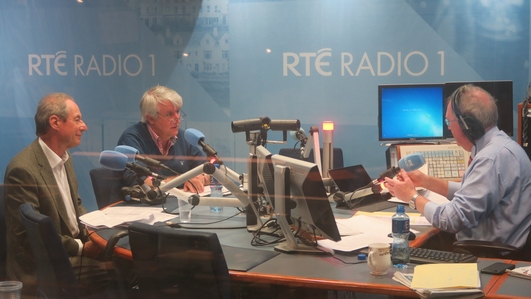 Coping With Death
Yesterday we spoke to Gaynor French, who has planned her own funeral, after being diagnosed with terminal cancer nearly two years ago.
We had a huge reaction from you to what Gaynor had to say, including messages from people on how they fear their own death and also from those who say they worry about losing those close to them.
So we thought we'd explore these fears a little more, and find out about what we can do to better cope with them with our mental health experts Dr Harry Barry and psychotherapist Enda Murphy.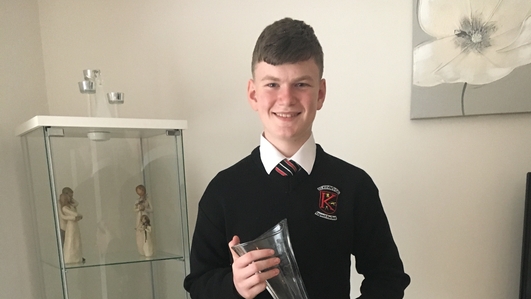 Award Winning Young Carer
For many teenagers, the biggest challenges they face are doing school exams or getting picked for the sports team.
But for a small group of Irish children, their challenges are very different as they spend hours of their lives caring for a sick relative..often before they even get to school in the morning.
Evelyn O'Rourke visited the home of Adam Hyland, an award winning young carer yesterday to get a glimpse into his life and she joined Sean O'Rourke to tell us all about him.