Today With Sean O Rourke Monday 5 March 2018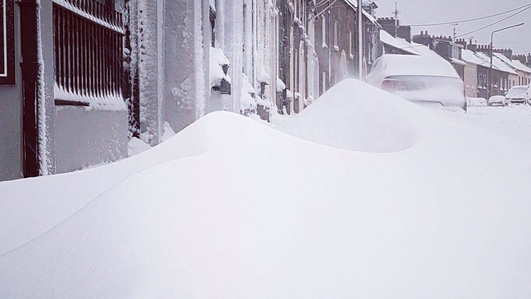 Weather - Aftermath
Things are slowly returning to normal in many parts of the country in the aftermath of Storm Emma. But in parts of Wexford, Wicklow, and Kildare, some people are still stranded in their homes.
Gerard O Reilly, a farmer in Cavan, Shane O Loughlin, Dairy Farmer in Aughrim, Wicklow, Shay Fitzmaurice, Snowed in at his home in Roundwood, Wicklow, Margaret Frehill, Nurse in Cobh and Phil Ni Sheaghdha, General Secretary Irish Nurses & Midwives Organisation spoke to the programme this morning.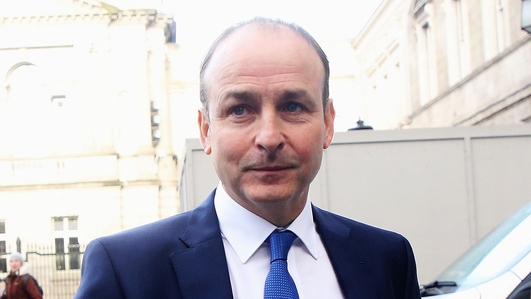 Strategic Communications Unit
As the clean up from Storm Emma continues so too does the fall-out from a series of advertisements promoting the Government's Project Ireland 2040 plan that ran in newspapers around the country.
A review has been launched into the Strategic Communications Unit and pressure is now mounting on the Taoiseach to scrap the Unit altogether.
Fianna Fail leader Micheal Martin joined the programme from Cork to discuss this.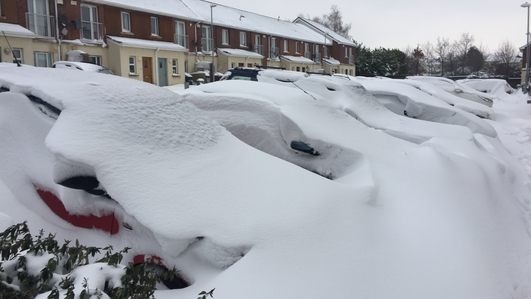 The Weather and Insurance
Met Eireann is warning that while the snow which covered the country last week has stopped falling, what's already on the ground will cause problems.
It's feared that flooding caused by melting snow will trigger a deluge of home insurance claims in the coming weeks while road users are being warned that many roads will be slippery or possibly flooded.
For more on this expected surge in claims Kevin Thompson, chief executive of Insurance Ireland, and Paul Melia, Environment Correspondent with the Irish Independent, and Madeline Quirke, CEO Wexford Chamber spoke to the programme this morning.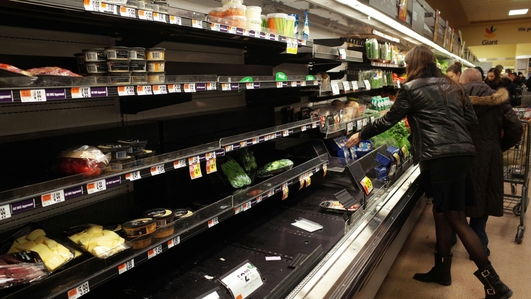 Why Do People Panic Buy?
Over the last few days, many people will have gone to their local shop to find that there was no bread, no milk, no cheese, no newspapers, but the queues were out the door despite the empty shelves, and as soon as the supermarkets opened again, there were scenes to rival Christmas Eve.
The same people who might have shovelled snow from the driveways of their elderly neighbours were fighting over sliced pans and jars of pesto, but why? What drives the panic buying when many of us have fridges, freezers and presses with enough food to last for days?
Professor of Psychology at Trinity College Dublin, Ian Robertson, spoke to Sean O'Rourke about this.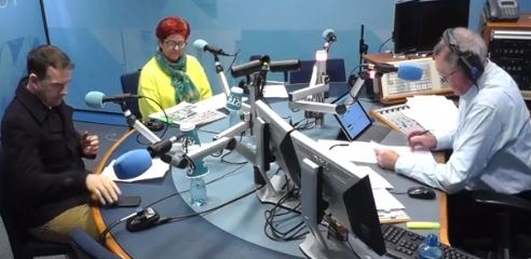 Weekend Sport
To the weekend of sport, or the weekend of no sport, to some extent, with all 33 League fixtures called off by the GAA, due to the weather.
But there is still plenty to talk about, not least a major controversy now rumbling in Britain over a parliamentary report that has scathing criticism of Bradley Wiggins, Mo Farah, and Team Sky, among others, in relation to the use of performance enhancing drugs.
Damian Lawlor, Presenter of RTE's GAA Podcast and Sports Journalist Cliona Foley joined Sean O'Rourke to discuss this.