Today With Sean O Rourke Thursday 9 November 2017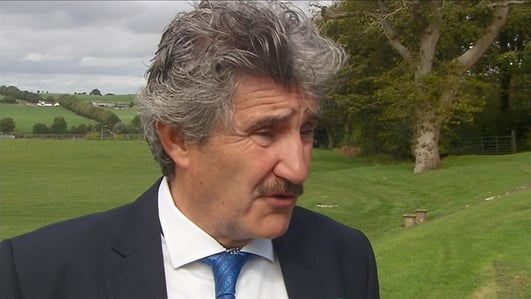 John Halligan Controversy
Last Friday on this programme, Independent Alliance Minister of State John Halligan gave an impassioned account of why he and two of his colleagues wanted to go to North Korea to try and bring peace t othe Korean Peninsula.
The plans surprised many of his govenment colleagues and appear to have caused tension within the Independent Alliance itself. Now the minister is making the headlines again after it emerged that he asked a female candidate at an interview for a position as his private secretary if she was married and if she had children.
The taxpayer will now have to pay €7,500 to the woman at the centre of the case after the workplace relations commission ruled in her favour.
Fine Gael TD for Dublin Bay South Kate O'Connell, and Labour TD for Cork East Sean Sherlock discussed the various controversies surrounding John Halligan with Seán O'Rourke this morning. The Irish Times Fiach Kelly also discussed this issue with the programme.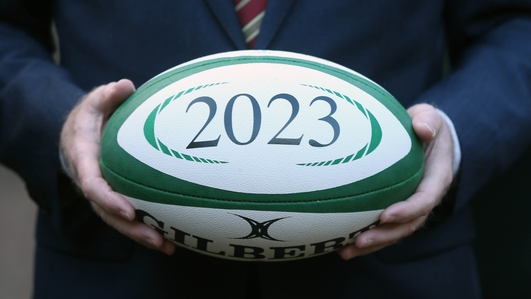 Rugby World Cup
It looks like the 2023 Rugby World Cup is to be held in South Africa. That follows from last week's disappointing news that an Independent Report, commissioned by World Rugby, had evaluated three bids for the tournament, from Ireland, France and South Africa, and ranked the Irish submission last of the three.
All is not lost, according to the Irish Bid Team and it certainly adds some extra spice to this weekend's test match between Ireland and South Africa in Dublin.
Mark Keohane, a former communications manager with the Springboks and now a sports journalist and in Gerry Thornley, the Irish Times Rugby Correspondent discussed the World Cup bids and gave their thoughts on Saturday's match.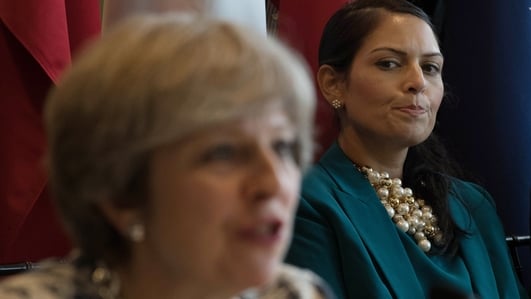 UK Politics, Priti Patel's resignation
Prime Minister Teresa May is under pressure this morning to restore stability in her government, after Priti Patel was forced to step down as international development secretary last night.
It's the second cabinet resignation in just a week after Sir Michael Fallon also quit his post as defence secretary over accusations of inappropriate behaviour.
So what does Teresa May need to do now to ensure her already fragile government survives these two heavy blows?
Laura Perrins, Co-Editor of the Conservative Woman and John Rentoul, Chief Political Commentator for the London Independent spoke to Seán O'Rourke this morning.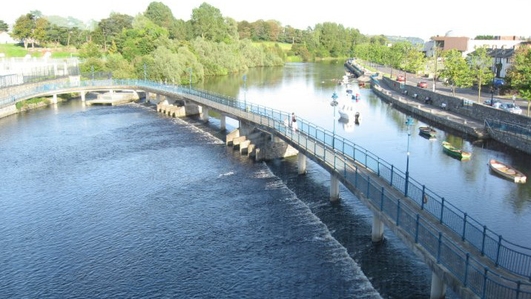 Swapping City Life for Country Living
The topic of rising rents and house prices in cities like Dublin, Cork and Galway are never far from the headlines these days. What are your options if you are priced out of the market? Some families are choosing to move right out into the country in search of better value and improved quality of life.
Our reporter Evelyn O'Rourke has been meeting some of these people and she joined Seán O'Rourke in studio to talk about who she met.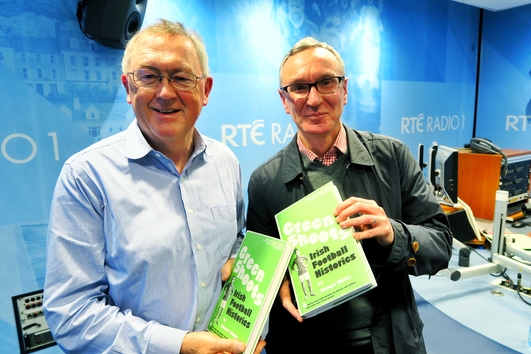 Green Shoots: Irish Football Histories
More than a century after the Easter Rising, football in Ireland, like the country itself, remains divided. At the Euro 2016 finals in France, the country sent two teams the Republic of Ireland and Northern Ireland.
Both teams did well each managed by a man called O'Neill, each resplendent in emerald green and backed by noisy, good natured supporters but still they were as much divided as they were united. Green Shoots examines why, almost a century after one Irish Association became two, this is still the case.
The book's author Michael Walker spoke to Seán O'Rourke.