Today With Sean O Rourke Tuesday 1 August 2017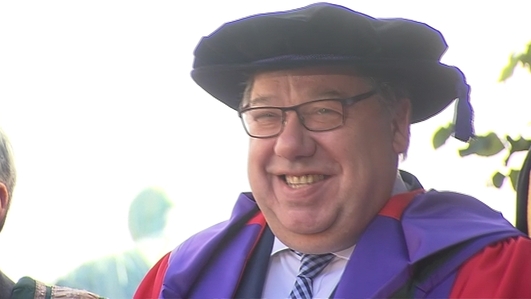 Former President of UL to Hand Back Degree
Last week former Taoiseach Brian Cowen was awarded an honorary doctorate by the National University of Ireland. The founding president of the University of Limerick Professor Edward Walsh, is handing back his honorary doctorate awarded to him by the NUI because he objects to Brian Cowen receiving the honour.
Professor Edward Walsh, Founding President of University of Limerick and Chancellor of the National University of Ireland, Maurice Manning joined Sean O'Rourke in studio to discuss this issue.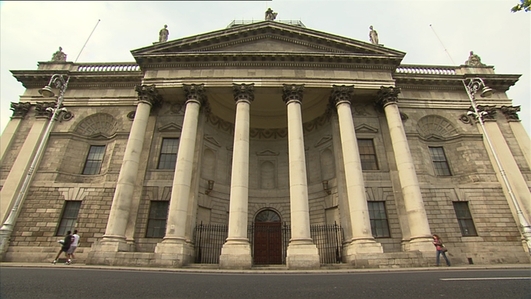 Criminal Legal Aid Reform
Does our criminal legal aid system need reform? After yesterday's Free Legal Advice Centre report, which said some people have been waiting up to 36 weeks for legal aid appointments, we're turning to the issue of criminal legal aid and whether, far from being too difficult to access, it is in fact TOO EASY to access.
Fine Gael Senator John O'Mahony and Criminal Barrister Tony McGillicudy, discussed this issue in studio on the Today With Sean O'Rourke programme this morning.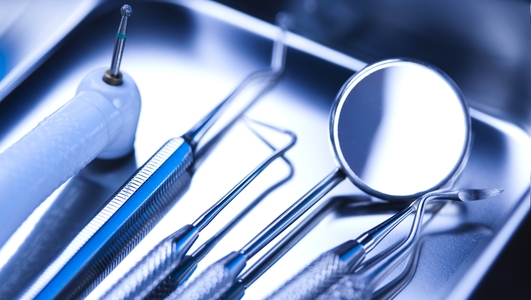 DIY and Mail Order Dentistry
According to recent figures released from the Dental Complaints resolution service, the number of complaints received about DIY, or Do it Yourself dentistry, are on the rise.
The complaints ranged from the use of home orthodontic kits to whitening solutions and the trend is a concern for dentists and orthodontists.
Stephen Murray is President of the Orthodontist Society of Ireland and he joined Sean O'Rourke in studio to discuss this.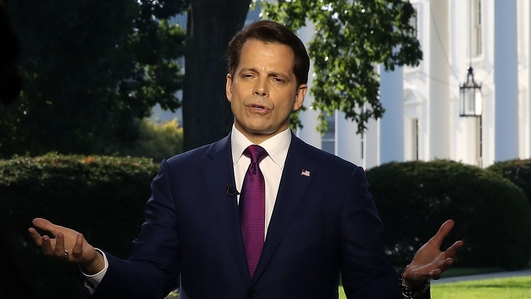 Anthony Scaramucci sacked as White House Communications Director
"A great day at the White House" that's how President Donald Trump described the sacking of Anthony Scaramucci as Director of Communications at the White House. This comes eleven days after Scaramucci, or "The Mooch" as he is known was appointed to the role.
To discuss this Sean O'Rourke was joined on the line by US Political Commentator Charlie Wolf and in studio by former Government Press Secretary Eoghan Ó Neachtain.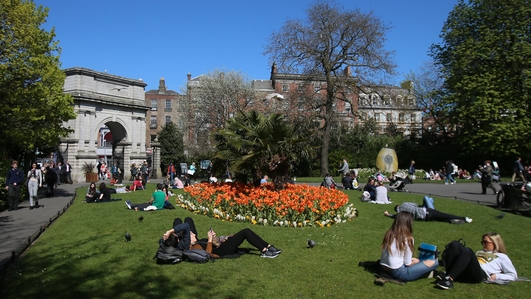 Safer Cities
Women all around the world experience sexual harassment and sexual violence on the streets, even a casual stroll in the city can feel unsafe and the impact can be destructive.
In 2013, Dublin City Council joined the UN Women Safe Cities Global Programme in an attempt to make the streets of Dublin safer. The Programme is working in cities across the globe to prevent and reduce sexual harassment and violence in public places.
Sarah Geraghty, Public Relations Consultant, Cliona Saidlear, Director of the Rape Crisis Network Ireland and Ciaran Cuffe, DIT Lecturer in Urban Regeneration all joined Sean O'Rourke in studio to discuss this/
I Always Wanted To Be A Priest
Noirin Ni Riain is an author, lecturer and singer, who last week was ordained as an Interfaith Minister after two years study at St Pauls Cathedral in London.
Before this, she spent 16 years in residence at Glenstal Abbey monestary, where she received University of Limerick's first doctorate in Theology.
Armed with all of this, she believes that Ireland today provides fertile ground for all manner of religions and faiths and will devote the rest of her time to helping people find their spiritual path and the system of beliefs that works for them.
She joined Sean O'Rourke in studio to discuss her facsinating journey so far.