Today With Sean O Rourke Tuesday 25 April 2017
(Listen back to episodes of 'Today with Sarah McInerney' here)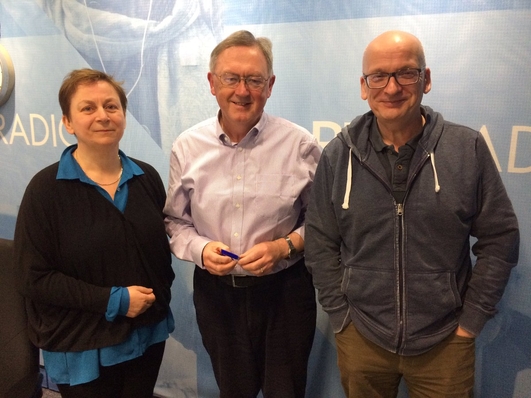 The Readers Voice
The Laureate for Fiction - Anne Enright - in collaboration with Today with Seán O'Rourke and the Arts Council and Libraries Ireland has been all around the country with a series called The Readers' Voice – she's been bringing authors to meet their readers, using the libraries as the meeting point…
We have already featured books by Christine Dwyer Hickey, Bernard MacLaverty, Donal Ryan and Claire Kilroy.
The fifth author in the series is Roddy Doyle… author of course of The Barrytown Trilogy, Paddy Clarke Ha Ha Ha and a raft of great books for children, including the Rover series… for The Readers' Voice, Anne has chosen Roddy Doyle's 1996 novel The Woman Who Walked Into Doors.
Former US Senator George Mitchell
Former US Senator George Mitchell, now Chairman Emeritus at DLA Piper- a global law firm will give the Mary Robinson Centre Fourth International Human Rights Lecture on Thursday in Ballina. He joined us on the line ahead of his visit to Ireland this week.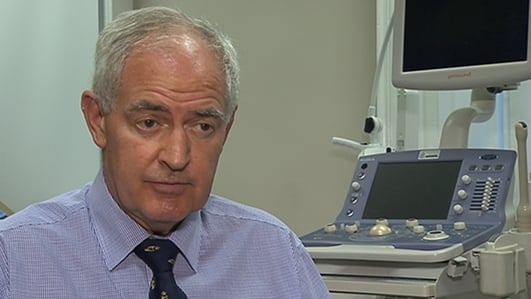 Calls for Dr. Peter Boylan to Step Down
We've often heard the phrase "don't wash your dirty laundry in public" – it might well apply to what has become a rather unseemly row between the former master of Holles street Peter Boylan on one side and Dr. Rhona Mahony the current master and Nicholas Kearns the Chairman of the Board on the other. Mr Boylan has revealed that he was asked to resign from the board of the hospital as the row over the location of the new maternity hospital at St. Vincents in Dublin continues. But, he is adamant that he has no intention of doing so.
On the line this morning, another member of the National Maternity Hospital Board of Governors Micheál MacDonncha who is a Sinn Féin councillor in Dublin and in studio, Patsy McGarry, religious affairs correspondent of the Irish Times.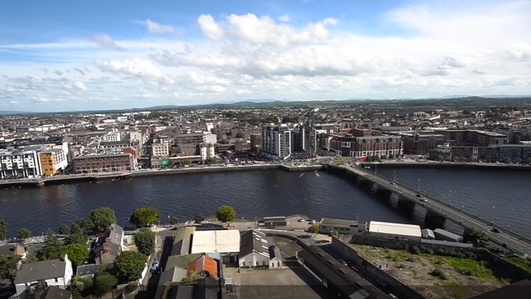 Limerick Evictions
Now, following several high-profile evictions from property complexes, new legislation was meant to protect tenants in developments where multiple properties have been sold.
Our reporter Brian O'Connell was in Limerick last night looking at a series of eviction notices that tenants of the Fisherman's Quay complex have received. How many tenants are we talking about Brian?
Limerick State Solicitor Michael Murray
Michael Murray has served as Limerick State Solicitor since 1980, and during that time his work has been instrumental in putting a number of notorious gangland figures behind bars...
This work has come at a personal price and has earned him more than a few enemies.....he's been attacked in the street and works in an office protected by bullet-proof glass...
This Friday he retires from the role.He spoke to us this morning from our Limerick studio.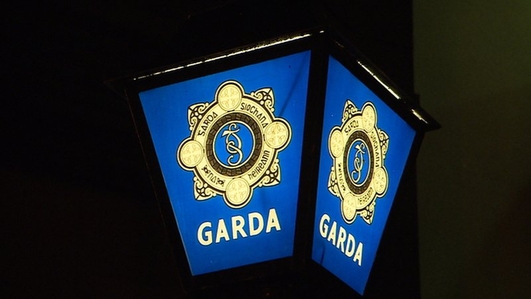 GRA Conference
The Garda Representative Association continue their annual conference in Galway today, the GRA highlighted the continuing lack of senior staff at Baileborough in Co Cavan despite the recommendations of the O'Higgins report.
Damien McCarthy, member of the Central Executive Committee and former President of the GRA joined us this morning.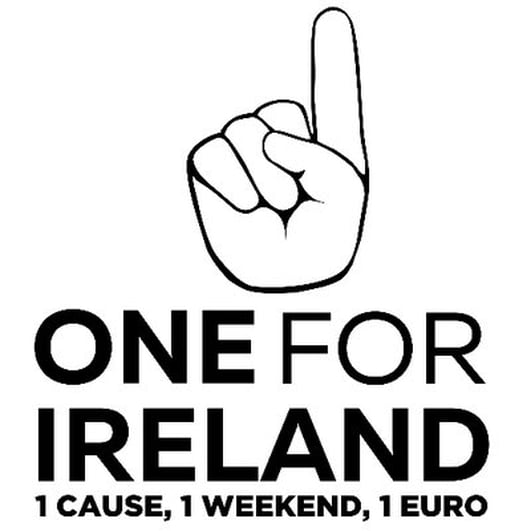 One For Ireland
Shane Lowry, golfing star and pride of Clara County Offaly is today helping launch the One For Ireland campaign, a bank holiday weekend fund-raiser in aid of Youth Mental Health and support services across the country.
Shane joined us on the line.
Blood Bikers
Now, the Blood Bikers is a charity group of volunteers who bring life-saving blood supplies all over the country --- I'm sure many people have seen them out on the roads --- but their survival is at risk, due to the high cost of toll roads, and other financial pressures...
On the line was Fergus Lennon, Chairman of the Leinster Blood Bikers.