Today With Sean O Rourke Friday 11 November 2016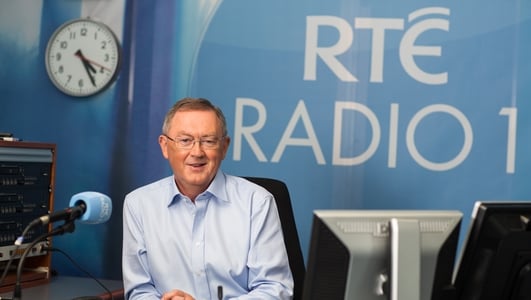 Today with Sean O'Rourke
The mid-morning current affairs magazine with the stories of the day, sharp analysis, sports coverage, in-depth features and consumer interest.
Professor Louise Richardson
Louise Richardson has come a long way since her early years growing up in Tramore.
One of the world's most respected political scientists and a leading commentator on international terrorism, she spent 20 years at Harvard, serving as Head Tutor for several of those years.
And this year she took up the post of Vice Chancellor of Oxford University, the first female to do so in the 900 year history of the prestigious education institution.
She's back in the country, speaking at DCU today as part of the Mary McAleese Women in Leadership lecture series and she'll be speaking here at NUIG Galway over the weekend as well and she joined us this morning.
See Louise Richardson speaking in Galway tomorrow, Saturday - Register here.
Leonard Cohen Tribute
The Canadian artist, Leonard Cohen passed away peacefully at the age of 82 this morning after releasing his 14th album, You want it darker.
Many people from all over the world, including our own president Michael D. Higgins have led tributes to Cohen.
This morning Sean spoke to Fintan O'Toole about the life, music and works Cohen contributed to this world.
The Whileaways
Musicians Noriana Kennedy, Nicola Joyce and Noelie Mc Donnell once met in the heart of Galway and ever since then they have been making and playing music.
They play the famous So long Marianne in tribute to the late Leonard Cohen, December Snow and much more.
Professors Kevin O Rourke and John McHale
Sean speaks with Professor Kevin O Rourke of University Oxford and Professor John McHale of NUI Galway.
They discuss the President Elect Donald J. Trump, Brexit and what's to come in the future and the 1916 Commemoration.
John Concannon, Director of 1916 Centenary Programme
Seán speaks with Director of 1916 Centenary Programme, John Concannon.
They discuss the President Elect Donald J. Trump, Brexit and what's to come in the future and the 1916 Commemoration.
The Gathering
Seán discuses the economics of Preseident Elect Donald J. Trump, whether or not the UK will have a hard Brexit or a soft Brexit and much more.
Panell: Minister Heather Humphreys, Arts, Heritage, Regional, Rural, & Gaeltacht Affairs, Anne Rabbitte, F.F. TD Galway East, Brendan O Leary, Lauder Professor of Political Science University of Pennsylvania and Tony Foley, Dublin City University. So Long Marianne
The Whileaways
4:00 December Snow
The Whileaways
3:30