Today With Sean O Rourke Tuesday 8 November 2016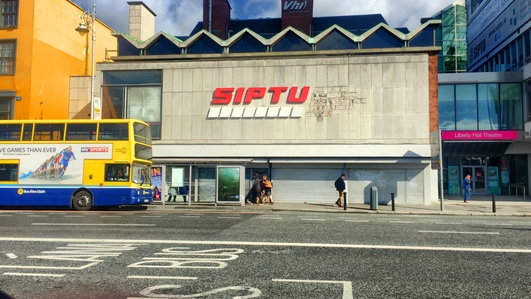 Public Pay
Where now for public pay? With a Labour Court Recommendation being discussed at Cabinet this morning, and put to a ballot of Garda Representative Association membership in the coming days, is the Lansdowne Road Agreement dead in the water?
SIPTU General President Jack O'Connor joined us this morning.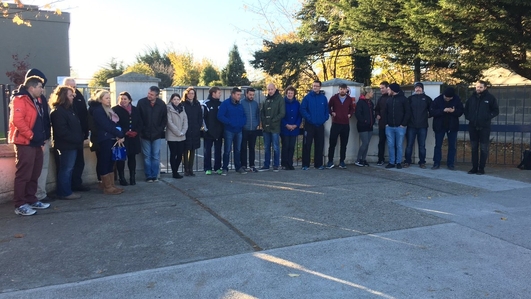 Teachers Strike - ASTI
'Dear Kieran,
It is with deepest regret that I today, Monday November 7th, resign my membership of the ASTI. As you are aware from my media work, I fundamentally disagree with the failure of the ASTI to support the Lansdowne Road agreement, which your officers were central in negotiating.'
The opening paragraph to a letter sent by a career guidance teacher and regular contributor to this programme, Brian Mooney to Kieran Christie of the ASTI yesterday.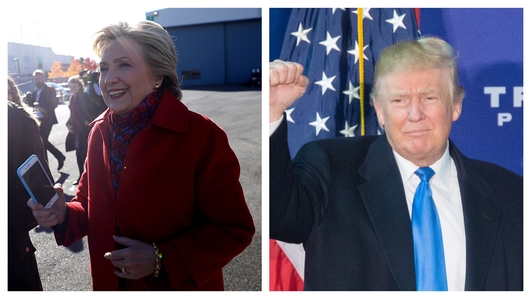 Business Forum
With polling stations on the east coast of the US opening shortly, election day is getting underway.
Donald Trump's campaign team last night sought to allay global concerns expressed about him as a candidate.
Whether it's a Clinton or a Trump presidency, there will be knock-on effects for the US and Europe.
Global Macro Analyst at Eurasia Group, the world's largest political risk consultancy – advise investment banks and businesses on foreign markets. In Dublin today to speak at PWC 's 2016 Business Forum, Willis Sparks joined us this morning.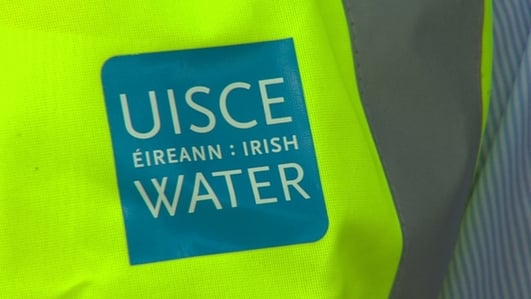 Irish Water's Preferred Scheme
Irish Water have published details of its preferred route for a 170km pipeline to take water from the River Shannon to supply the eastern and midlands regions.
It will run from the Parteen Basin in the lower Shannon region to a termination point at Peamount in Dublin. Irish Water is to hold public consultations on the proposed route over the next 14 weeks.
Gerry Siney, Chairman of the River Shannon Protection Alliance spoke to us this morning.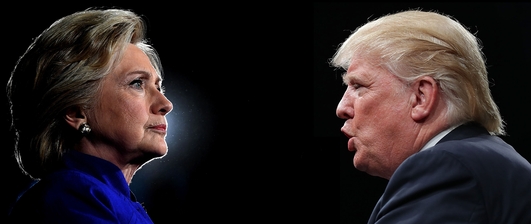 US Presidential Election
Well, it's the 8th of November, the date that's been marked in so many calendars around the world for years now...it's Election Day in the United States of America...
From 12 Republican candidates...down to Donald Trump...
From 2 main Democratic candidates...down to Hillary Clinton...
And the result that follows the next few hours of voting will be seismic, historic, and seminal – whatever way it goes... Dr Graham Finlay, from the UCD School of Politics and International Relations, was in studio with Noel Rock, Fine Gael TD and former intern with the Hillary Clinton campaign, on the line from the US as well as Tom Plank, former Chair of the Republicans Abroad Ireland.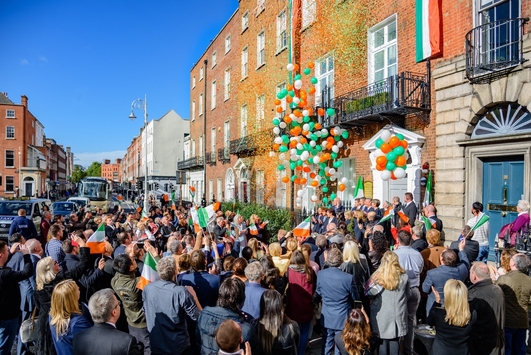 Scientology
Now, in recent weeks the Church of Scientology has opened a National Affairs Office in Dublin, from where the Church's outreach services will be looking to address issues such as poverty and homelessness.
Already, some councillors and lord mayors here have been meeting with Church of Scientology funded drug awareness programmes, some unaware of the link to the Church of Scientology.
The church is not without its critics, and the opening of a new office in Dublin has raised questions over the church's planned activities here in Ireland.
Our reporter Brian O'Connell has been looking at this story.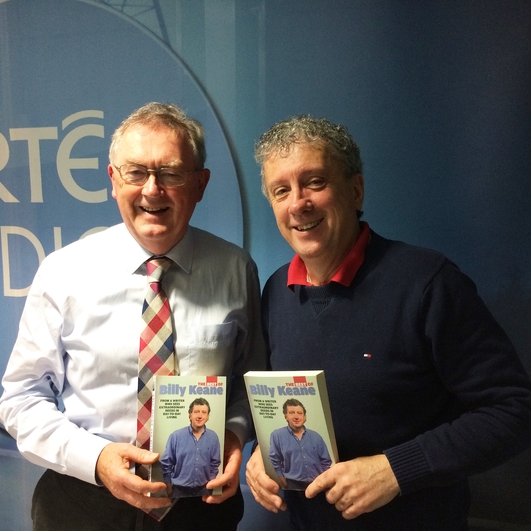 The Best of Billy Keane
For the last 16 years or so, writer and publican Billy Keane has been writing despatches from his native Listowel for the Irish Independent. The columns are poignant, perceptive and entertaining accounts of daily life in small town Ireland. Some of them feature in a new collection, The Best of Billy Keane.
He joined us in studio this morning.