Today With Sean O Rourke Monday 11 April 2016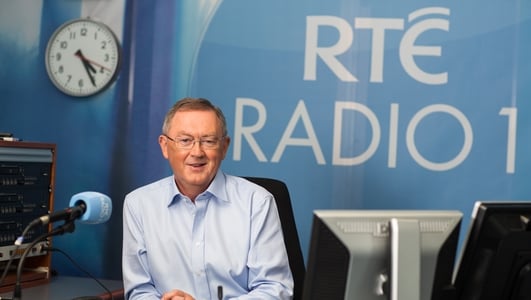 Today with Sean O'Rourke
The mid-morning current affairs magazine with the stories of the day, sharp analysis, sports coverage, in-depth features and consumer interest.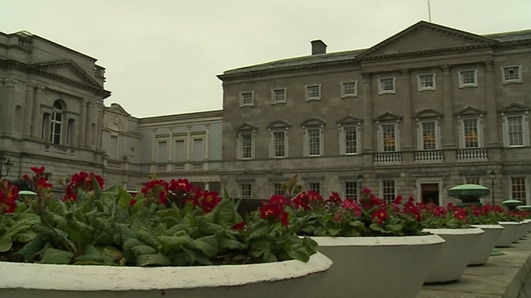 Formation of a Government
As formal talks on the formation of a new Government begin this morning can Fianna Fáil and Fine Gael finally do a deal?
It's been 44 days since the General Election and it's the first time that both parties have formally entered talks.
Joining Sean this morning to identify potential stumbling blocks ahead and assess the issues were former Fianna Fáil Minister Noel Dempsey and political correspondent of the Irish Times, Harry McGee.
Flooding in Cork
Flood waters in Cork receded overnight after causing major damage there over the weekend but with high tide due at 9.45am this morning residents and business owners have been holding their breath preparing for the worst.
On the line were Elaine O'Sullivan, a solicitor in Cork and Pat O'Connell, President of the Cork Business Association.
Mortgage Debt
As the government formation talks plough on, one of the big issues facing any new cabinet are the growing numbers of people dealing with mortgage arrears.
With the most recent figures revealing that nearly half of all Irish mortgage holders are in negative equity... this was a group of people who never felt the benefits of the so-called 'recovery' and were part of the Achilles heel of the previous government...
Cormac Mohan, a personal insolvency practitioner from Debtsolv, a mortgage resolution firm, spoke to Sean about this issue...
But first, Evelyn O'Rourke has met up with one man who is living with the reality of mortgage arrears.
Estranged Twins
Listeners may remember a news report from a few weeks ago of the unusual story of estranged twins William (Bill) and John Kelly who died within weeks of each other in London.
On Friday last, Bill Kelly was laid to rest in his father's grave in Co Cork, Padraic Grennan of Finders International who found the relatives of the twins in Cork.
To make contact with Finders International you can freephone 1850 210 210 or email contact@findersinternational.ie
Lynched
Described by the Guardian as "The most convincing folk band to come out of Ireland in years"...
Lynched have been delighting audiences at festivals around world and in October performed to great acclaim on 'Later with Jools Holland' and they joined us this morning to perform for us.
Refugees at the Macedonian Border
Dozens of migrants were wounded yesterday when Macedonian police fired tear gas and rubber bullets at crowds at the Greek side of the border in a move that aid workers have described as dangerous and deplorable.
Macedonian officials said that refugees threw rocks at the police and they responded with tear gas.
On the line was Lisa Kelly, who is in the Idomeni Camp on the Macedonian border and who witnessed the events yesterday.
Poor Condition of Car Tyres
Figures released last week by the RSA showed that poor tyres were partly to blame for road accidents in which 71 people died between 2008 and 2012. Our reporter Brian O'Connell has been trying to figure out why the number of fatalities is so high.
Weekend Sport
England's Danny Willett took the green jacket at the Masters after a meltdown from the hotly tipped Jordan Spieth and Shane Lowry celebrated a whole in one!
Dublin and Kerry are through to the football league finals, Leicester edge even closer towards the Premier League title and the Irish celebrate further success for Michael O'Leary and Mouse Morris at Aintree as Rule the World won the Grand National.
To discuss the weekend of sport, Cliona Foley, former Donegal footballer, Cavan manager and pundit Martin McHugh and author and Broadcaster Damian Lawlor joined us in studio. What Will We Do When We Have No Money
Lynched
4:00