Today With Sean O Rourke Thursday 21 January 2016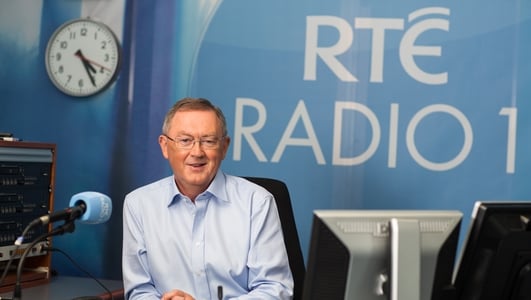 Today with Sean O'Rourke
The mid-morning current affairs magazine with the stories of the day, sharp analysis, sports coverage, in-depth features and consumer interest.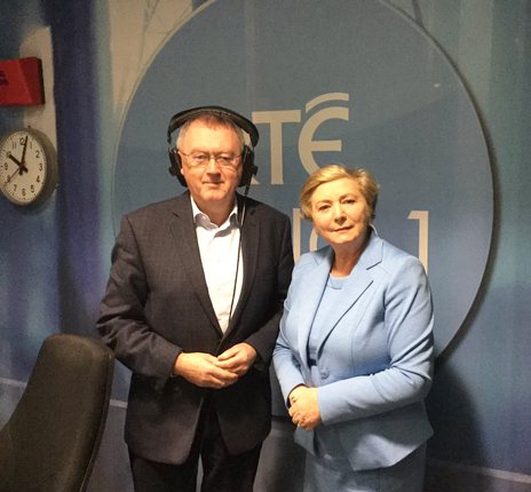 Minister for Justice Frances Fitzgerald
Crime, punishment, snooping and surveillance - Justice Minister Frances FitzGerald joined Sean in studio.
Limerick Pills
Some people are calling it the "new heroin" - in recent weeks concerns have been expressed at the availability of cheap prescription drugs on the streets of Limerick, with younger and younger people buying and taking them. Our reporter Brian O'Connell has been to Limerick to examine the issue.
World Economic Forum in Davos
World leaders, Chief Executives, billionaire financiers and Hollywood stars gather again in Davos to discuss the global economy.
Earlier, Taoiseach Enda Kenny spoke at the Swiss Resort and Suzanne Lynch, of the Irish Times was there in Davos and she joined us on the line.
Poisoning of Alexander Litvinenko
Almost ten years after he drank a cup of poisoned green tea in a Mayfair hotel the report in to the murder of former Russian spy Alexander Litvinenko has been published this morning.
Mr. Litvinenko's death was described as a nuclear attack on the streets of London.
Today's report will reveal whether the trail leads back to the heart of the Russian state and even to President Vladimir Putin. James Nixey, head of the Russia and Eurasia Programme at Chatham House and he joined us on the line.
Preventing Road Collisions
While Irish road deaths in 2015 were 15% lower than 2014 at 165 fatalities, this doesn't change the reality that there are approximately 30,000 collisions on our roads every year, from fender-benders to the more serious incidents causing injury.
Just how aware are we of the parts of our national road network that contribute to road collisions, and how quick is the state to act on such information.
Transport Infrastructure Ireland, formerly the National Roads Authority, have a dedicated team responsible for improvements to collision black-spots.. Their road safety project manager is Forbes Vigors, Brian Farrell from the Road Safety Authority and Susan Gray, chairperson from the PARC road safety group joined Sean this morning.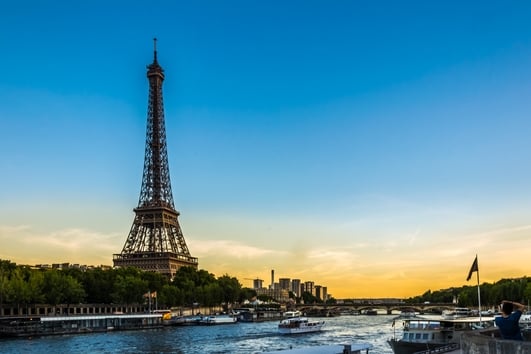 Travel: Paris
There's no doubt that the terrible events in November last year coupled with the attack on the offices of Charlie Hebdo just over a year ago have impacted heavily on Paris as a tourist destination.
It's estimated that the drop in visitor numbers has cost the hotel sector nearly €300 million - half of that in Paris alone. But this is one of the world's most popular tourist destinations, with more than 60 million annual visitors and there is little doubt that the city of light will recover.
Fionn Davenport joined us with a handful of reasons why Paris is still worth visiting.
Reaction to Good Friday Pub Closures
Donal O'Keefe, CEO of the Licensed Vintners Association gave his reaction to Minister Frances Fitzgerald's decision on Good Friday pub closures.