Today With Sean O Rourke Monday 21 December 2015
(Listen back to episodes of 'Today with Sarah McInerney' here)
Cross Border Policing
The Sinn Féin leader Gerry Adams has hit back at political opponents for his support of prominent republican and tax evader Slab Murphy and his criticism of the Special Criminal Court. He said it is extraordinary that a case regarding a failure to complete tax returns would be heard at the Special Criminal Court.
But former Justice Minister Alan Shatter said that a Sinn Féin led Government would give impunity to terrorists and criminal gangs by facilitating jury intimidation.
The row over Mr. Adams' remarks comes as Ministers, Gardaí and the PSNI meet in Dublin to discuss measures to combat criminal activity and smuggling along the border.
Joining Sean this morning was former Special Brance Detective Garda and Drogheda Councillor Richie Culhane and Belfast journalist Alan Murray.
What Happens in America
What happens in America is never far away from us here, whether we are following the latest pronouncements of the Republican Presidential hopeful, Donald Trump or reporting on the terrible tragedy of the Berkeley Balcony collapse in June, these stories often have an impact here. Joining Sean this morning was the Washington Correspondent for the Irish Times, Simon Carswell who is home for Christmas.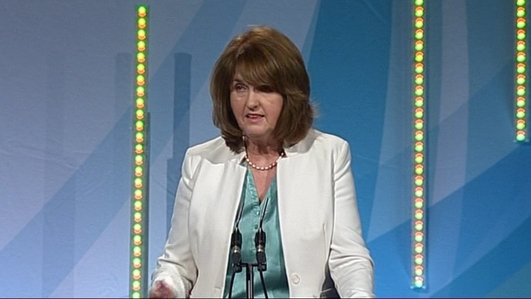 Politics at Home
The final political poll of 2015 has given the government some welcome Christmas news with both Fine Gael and Labour seeing small increases in their electoral appeal.
This news came as we begin to see more calculated posturing in government circles with the Tánaiste Joan Burton saying that having a Fine Gael-only government would be a disservice to people...
This also comes as the coalition dangled the prospect of tax-cuts if re-elected.
To discuss, Michael Brennan, Political Correspondent of the Sunday Business Post whose newspaper carried yesterday's poll and John Downing, Political Correspondent with the Irish Independent joined Sean.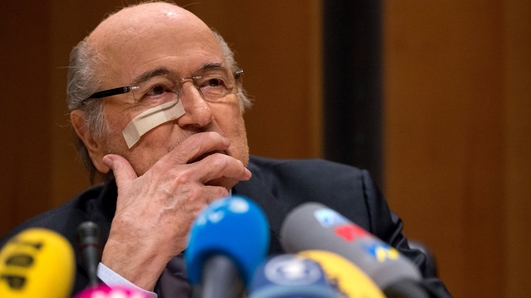 FIFA: Blatter and Plantini Ban
The FIFA ethics committee have this morning announced sanctions against both FIFA President Sepp Blatter and UEFA President Michel Platini - with both being handed 8 year bans from all football related activities in relation to a payment made to Platini in 2011.
Gavin Hamilton, editor with World Soccer Magazine has been following the developments this morning.
Spanish Election
Following the results of the Spanish general election, politicians in Spain will have to form a coalition government for the first time.
The two main parties - the ruling conservative - Popular Party (PP) and the Socialists (PSOE)lost seats to the newer parties - Podemos and Cuidadanos. And while the Conservatives led by Mariano Rajoy who won the most seats, they failed to get a majority.
Joining Sean this morning was Guy Hedgecoe, founder of the Iberosphere News website.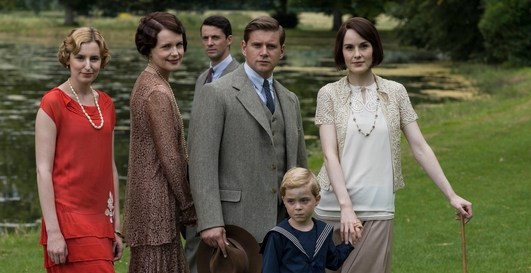 Christmas TV
Over the next couple of weeks, undoubtedly there's going to be ample time spent sunken into the couch, remote control in hand, and an array of Christmas telly on offer in front of you...
So where to turn, when there's so much on offer?? Is What a Wonderful Life you're idea of an ideal afternoon, or a Christmas nightmare?
Here to guide us through it all was Taragh Loughrey-Grant, RTE multimedia journalist and TV critic John Boland.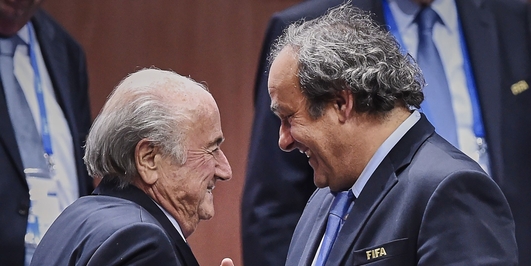 Weekend Sport
To our review of the weekend sport, and it was a big one on and off the pitch...
There were controversial columns, awards were won and appointments were made.
And in results, Irish sides disappointed again in the rugby, the strangest Premier League ever kept us guessing what will happen next and a big boxing match saw Andy Lee's belt leave Ireland.
In studio this morning were Fiona Coughlan, former Ireland rugby captain, Orla Bannon, sports writer and Damian Lawlor of the Sunday Independent.
Keywords