Today With Sean O Rourke Monday 28 September 2015
Today with Sean O'Rourke
The mid-morning current affairs magazine with the stories of the day, sharp analysis, sports coverage, in-depth features and consumer interest.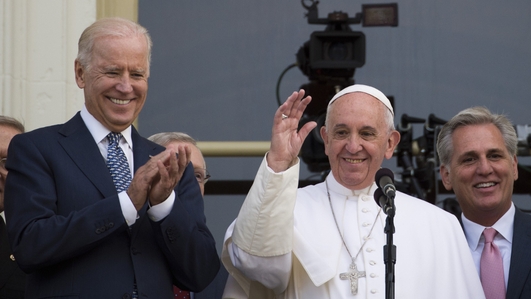 Pope Francis to Visit Ireland
Pope Francis concluded his historic visit to the US last night with a sign of the cross from the steps of his plance and his final words to those at Philadelphia - May God bless you all - God bless America.
There is speculation Pope Francis may visit Ireland to attend the World meeting of families due to take place in Ireland in 2018.
Joining Sean on the line was Fr. John O'Connor of Shankill parish in Co. Dublin who worked in Buenos Aires for over 30 years and Fr. Donal Neary, a Jesuit priest based on Leeson St, Dublin.
Homeless in a Hotel
The homeless crisis in Ireland has been getting much attention recently as the numbers of families living temporarily in hotels is rising.
To find out what life is really like for a family living in a hotel, Evelyn O'Rourke spent the day with one young mother Danielle and her two sons who currently call a Dublin hotel their home.
Jeremy Corbyn, New Labour Leader
Britain's Jeremy Corbyn has had a difficult start to his tenure as Labour leader. And at his party's conference in Brighton at the weekend further challenges were presented as the veteran left winger adjusts to being in charge after three decades on the backbench.
John Rentoul, chief political commentator for The Independent on Sunday and Tony Blair's biographer joined Sean on the line.
After School Activities
With the schools back over a month now, the routine of after school activities is well and truly underway, parents across the country are picking their children up from one activity to drive them to another one.
Our reporter, Elayne Devlin went out to meet some parents on the after school run and Colman Noctor, Child and Adult Psychotherapist with St Patrick's University Hospital joined Sean in studio.
Ban on Smoky Coal
The Minister for the Environment, Alan Kelly, as announced a nationwide ban on the sale, marketing and use of smoky coal. He joined Sean on the line and also spoke of rising rents in the country.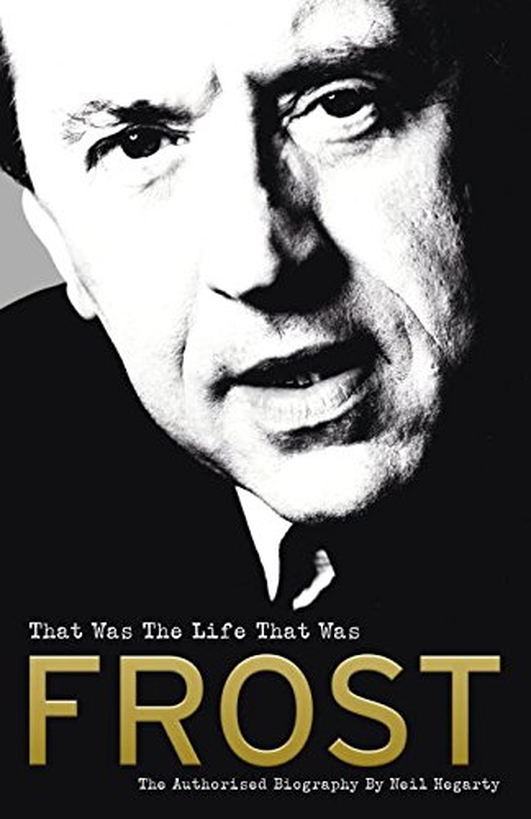 Book: That Was the Life that Was - Frost
That was the life that Was is the aptly titled official biography of a broadcasting legend - the late, great Sir David Frost. Written in collaboration with David's wife and sons, the book features many of his unpublished writings and exclusive access to his vast archive, as well as opinions on the broadcaster from friends and family. In his prime he was dubbed The Intercontinental Man for his ability to appeal to audiences on both sides of the Atlantic and over half a century he created defining moments with almost every global figure of note through his mastering of the television interview format.
David's son Wilfred and the author of this new autobiography Neil Hegarty both joined Sean this morning.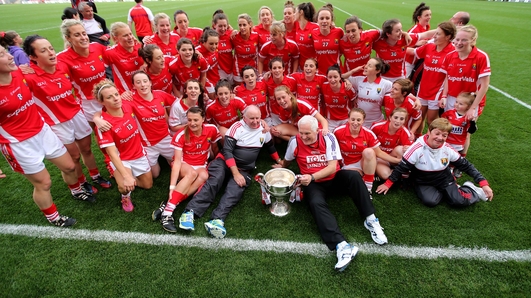 Weekend Sport
Now, in a packed weekend of sport our boys in green put in a professional performance to touch down six tries against Romania at the rugby world cup, and to give Joe Schmidt the right kind of headaches when it comes to selecting his next side for Italy next weekend.
Back home, though, the headlines were grabbed by the Cork women's football team, who made it ten All Irelands in 11 years with a narrow two-point win over the Dubs.
For these stories and more, Denis Hickie, former Ireland rugby international, sports writer Orla Bannon and Damian Lawlor of the Sunday Independent joined Sena in studio.