Livestock Mart in Athenry, Co. Galway
Now of all the things you can do in Ireland on your holidays, perhaps the most unusual has to be visiting a livestock mart.
It sounds an odd thing to do but that's what we found when we went to do a story about a novel event taking place in Athenry on Friday evening. Ronan Kelly reports.
The art exhibition by the Athenry mArtists will be opened on Friday, Aug 14th, in the mart by local TD Ciaran Cannon.
It'll stay there for one week and then tour marts around the country, so if you're looking for something to do with what remains of your summer holidays maybe the local mart might be an option for a day out.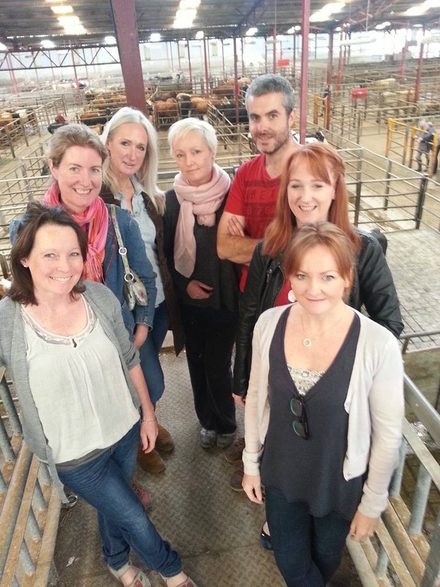 The mArtists ahead of opening on Friday
Visit their Facebook page for a peaks at what will be on exhibit from Friday August 14th.