Today With Sean O Rourke Tuesday 14 July 2015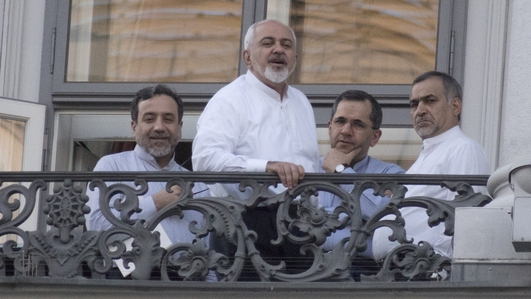 Iran Nuclear Talks
After 12 years of stalemate, and 17 days of negotiations, agreement was reached this morning on Iran's nuclear programme...
Diplomats held marathon talks throughout yesterday in Vienna, and though there appeared to be stumbling blocks even late last night, agreement came through in the end and will be formally announced at 11am this morning.
Joining Sean on the line was Hazhir Teimourian, writer and commentator on Middle Eastern politics.
Keywords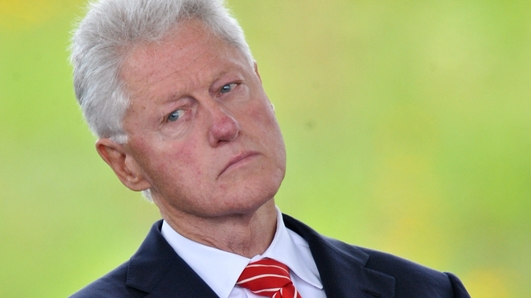 Protecting the President: Lewis Merletti
From 'House of Cards' to 'The West Wing' – we are all familiar with the image of the US secret service agent - the suit, the earpiece, the gun, but what is it really like to protect a serving President and how do you spot a possible threat?
Joining Sean this morning was Lewis Merletti, former Director of the US Secret Service who is in Ireland for the Global Intelligence Forum that is taking place in Dungarvan.
For more on the Global Intelligence Forum see here.
Read More: Lewis Merletti: All US agents are willing to take a bullet for a president, Simon Carswell, The Irish Times, 11th July 2015
Keywords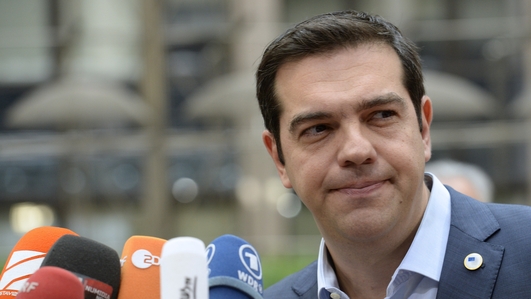 Greece
The economic rollercoaster that Alexis Tspiras has brought the Greek people on since the Syriza party's election in January is now taking a very different turn as he is now set to agree to the austerity demands of the EU.
So why is he capitulating now – when these demands were rejected only a week ago in the referendum - and how long will it take for the country to recover from these continual crises?
Joining Sean from Athens was the Guardian's correspondent in Greece, Helena Smith.
Read More: The only winner will be Euroscepticism, Suzanne Lynch, The Irish Times, 14th July 2015
Keywords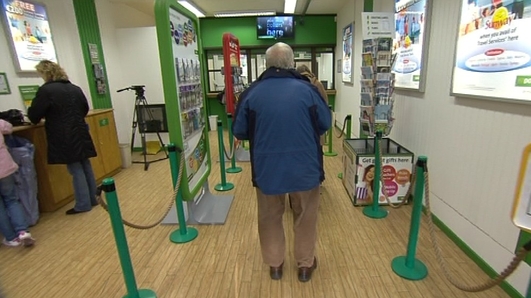 Postmasters Protest #2
As we have heard earlier, postmasters across the country have sent back social protection application forms to the Department this morning in a mass protest at Government plans to make almost all such payments electronic by 2018.
They are accusing the Government of trying to close down the post office network.
Joining Sean this morning was postmaster in Cabra, Andrew Kelly and Minister of State at Department of Social Protection Kevin Humphries.
Keywords
Summer Reads
For many of us, the holiday season gives us the rare opportunity to get into a good book, and with time of the essence we don't want to waste a moment on a dreary read.
With so many new books hitting the shelves... not least Harper Lee's second book released today, it can be hard to know which ones to choose that will have us madly turning pages down by the pool. So we've brought in the experts, Bob Johnston of the Gutter Bookshop and author Cathy Kelly who have with them a bundle of their best picks for the summer holidays.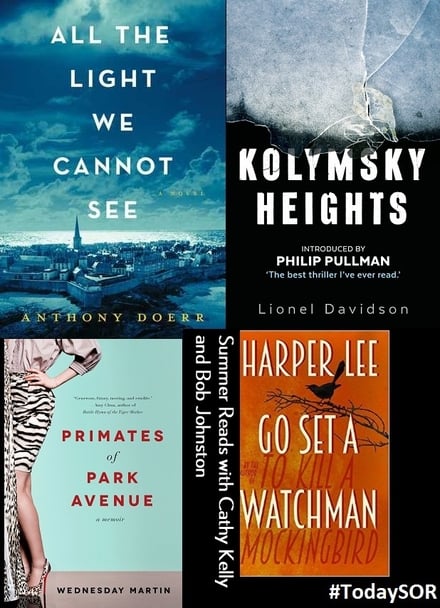 Listen to Reese Witherspoon reading chapter one of Harper Lee's Go Set a Watchman below.
See all of Cathy Kelly's and Bob Johnston's recommendations here.
Keywords
Genius Children
Just over twenty years ago Dublin City University created the Irish Centre for Talented Youth, a special course for young people of high ability, to give them an opportunity to study subjects that they wouldn't do in school, college-like subjects.
During the summer thousands of children attend the university to study subjects such as medicine, biotechnology, behavioural psychology and forensic archeology. Valerie Cox has been to DCU to meet some of the students.
Further information at www.dcu.ie/ctyi
Keywords