Today With Sean O Rourke Tuesday 2 June 2015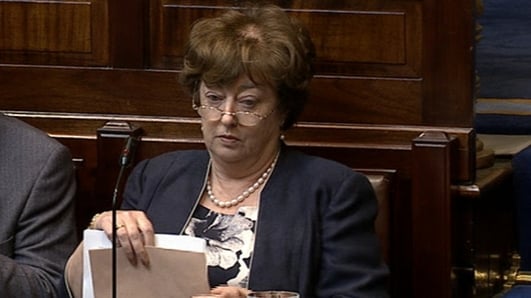 Dáil Privilege and Media Reporting
This morning RTÉ and a number of media organisations will appear in the High Court to seek clarification whether they can cover the statement by Independent TD Catherine Murphy in the Dáil last week concerning Denis O'Brien's banking arrangements with the IBRC.
Mr O'Brien, who secured an injunction against RTÉ, writes in today's Irish Times that files were taken from the IBRC and that they were tampered with and leaked.
Deputy Murphy has repeatedly said that she is satisfied that the documents she cited are robust. Joining Sean this morning to look at the legal and political implications of this were Adjunct Professor of Law at Trinity Eoin O'Dell and Independent Wicklow TD Stephen Donnelly.
Read More: Denis O'Brien: 'I have never experienced this level of hatred', Denis O'Brien, Irish Times, 2nd June 2015
Read More: Catherine Murphy to step up pressure on KPMG, Eamon Quinn and Shaun Connolly, Irish Examiner, 2nd June 2015
Keywords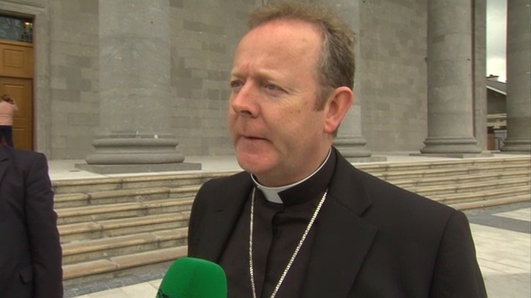 Archbishop of Armagh and Primate of All Ireland
Just more than a week on from the same-sex marriage referendum passing, the dust has settled and we are looking forward.
Many are planning proposals, many others are already planning weddings, but some others are now considering the implications of a result they did not want to happen.
Joining Sean from our Derry studio was Archbishop of Armagh, Eamon Martin, the Head of the Catholic Church in Ireland.
Hospice
It has just been announced this morning that Marie Louise O'Donnell will be leading a review of end-of-life services across all Government Departments, but Marie Louise spoke to some volunteers for us before getting this new job.
These hospices are where many people spend the last days of their lives, but they also provide immense comfort to the families of the dying.
Many of those families return to volunteer after their loved ones have died and Marie Louise has been meeting with some of these volunteers.
Sexual Consent and Alcohol
When it comes to sexual consent, the line is clear - no means no.
However a new study of students from the National University of Ireland and the University of Cork reveals just how much of an issue consent remains in the real world. A quarter of young women surveyed said they'd been victim of either an actual or attempted sexual assault.
It also shows a worrying number of young people are turning to alcohol to feel more confident having sex.
Joining Sean in studio was lecturer at the School of Psychology Galway, Padraig MacNeela who co-authored the study.
Read More: Young people believe alcohol facilitates the majority of 'sexual hook ups', Christina Finn, The Journal, 28th Jan 2015
Read More: Why all students need sexual consent education, Jinan Younis, The Guardian, 18th July 2014
Read More: 'University sexual consent workshops are absurd – but not for the reasons you think', Siobhan Fenton, The Telegraph, 9th Oct 2014
Read More: New sex offences legislation 'lacks definition of consent' Elaine Edwards, The Irish Times, 23rd April 2015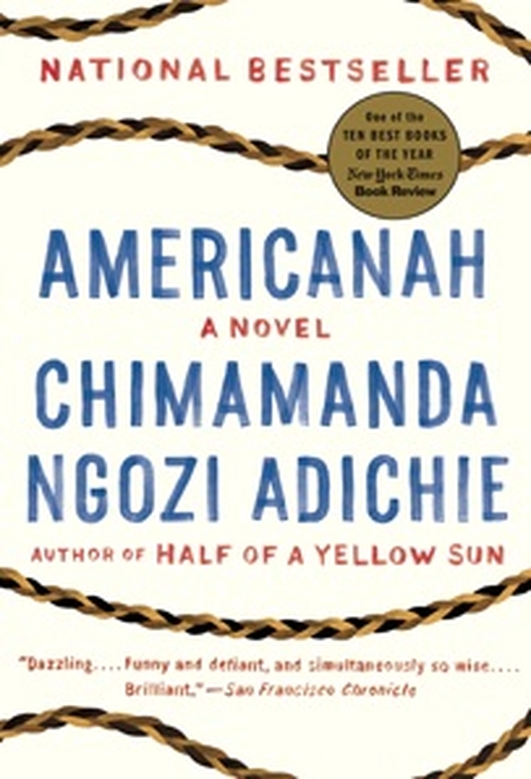 Book Club - Americanah
In our book club this month we've been reading Americanah by Chimamanda Ngozi Adichie, a book which is nominated for the IMPAC book award later this month.
Americanah is a story of love and race centered around a young man and woman from Nigeria who face difficult choices and challenges in the countries they come to call home.
Joining Sean in studio were Chinedu Onyejelem, Editor of Metro Eireann; Natasha Fennell, Director of Stillwater Communications; columnist Ger Colleran and Angela Ficther, a young writer from America via Donegal.
Americanah by Chimamanda Ngozi Adichie is published by 4th Estate, £8.99.
Keywords