Today With Sean O Rourke Wednesday 27 May 2015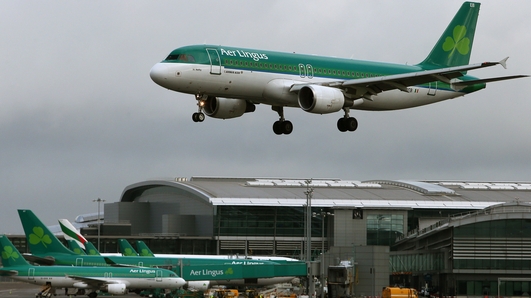 Sale of Aer Lingus
This morning the Dail will begin discussing the sale of the government's stake in Aer Lingus to the International Consolidated Airlines Group (IAG).
IAG chief executive Willie Walshe will also hold a press conference outlining the specifics of this deal which will see the State getting a special share in the airline which it says will safeguard the slots at Heathrow.
Labour TDs who had expressed concern but are now supporting the deal are meeting Minister Pascal Donohoe and Aer Lingus CEO Stephen Kavanagh as we speak to tease out issues in relation to jobs.
However, the sale continues to be opposed by two Aer Lingus unions, SIPTU and IMPACT, and by Opposition TDs
Joining Keelin this morning were Socialist Party TD for Dublin North Clare Daly and Pat Breen, Fine Gael TD for Clare.
Read More: IAG deal would be 'growth story' for Aer Lingus, RTE.ie, 27th May 2015
Keywords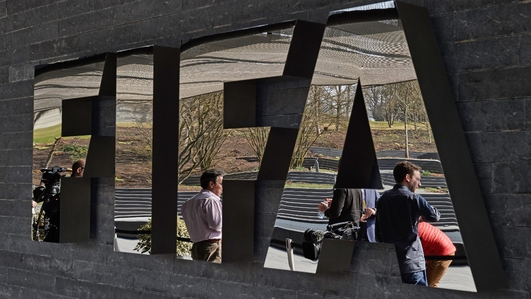 FIFA Corruption
To the breaking FIFA corruption story, as several high-ranking FIFA officials have been arrested on corruption charges this morning following a dawn raid on a hotel in Zurich.
The six officials are being detained pending extradition to the US, with charges including money laundering, racketeering, and wire fraud.
FIFA is holding a press conference at the moment, and we'll return to the story as news emerges from that but just before first, John Delaney, the Chief Executive of the FAI spoke to Keelin.
Read More: FIFA Officials Arrested on Corruption Charges; Sepp Blatter Isn't Among Them, Matt Apuzzo, Michael S. Schmidt, William K. Rashbaum & Sam Borden, New York Times, 27th May 2015
Keywords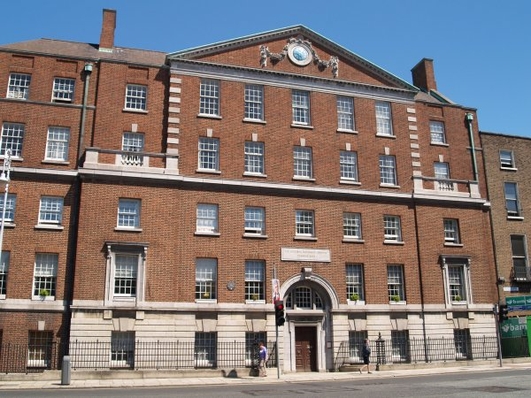 Voluntary Healthcare Forum
With several of our hospitals having been rocked recently by patient safety and maternity service scandals, there are new reasons to step back and look at the system as a whole.
With that in mind, the inaugural conference of the Voluntary Healthcare Forum is taking place this morning, and Dr Sam Coulter-Smith, Master of the Rotunda Hospital, has dipped out briefly to join us in studio.
Read More: Rotunda master criticises lack of maternity funds, Eilish O'Regan, Independent, 13th Nov 2014
Read More: 'Little progress' in maternity sector despite Halappanavar, Paul Cullen, Irish Times, 3rd Dec 2014
Read More: Institute of Obstetricians withdraws Portlaoise letter, Paul Cullen, Irish Times, 25th May 2015
Read More: Rotunda boss: Pregnant women should be allowed to terminate in cases of fatal foetal abnormality, Niamh Griffin, Evoke.ie, 5th May 2015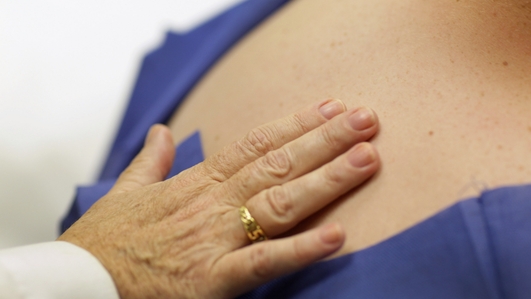 Skin Cancer
We're hearing today of a very interesting development in the fight against cancer. Scientists have discovered that by simply injecting a genetically modified form of the cold sore virus into melanoma patients inoperable tumours can be reduced in size or eradicated.
Dr. Derek Power, medical oncologist at Cork University Hospital, joined Keelin on the line.
Keywords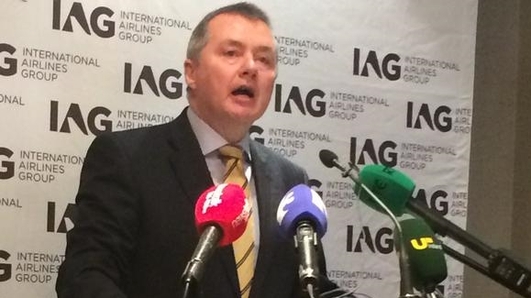 Aer Lingus Press Conference & Reaction
Valerie Cox has been at the press conference taking place this morning where Willie Walsh of IAG has been speaking.
Joining Keelin with their reaction was Niall Shanahan from the IMPACT trade union, Owen Reidy from SIPTU and in our Dáil studio Joe Costello, Labour TD for Dublin Central.
Keywords
Green Card Scam
Imagine going to the States on a J1 Visa... and life over there is good. You stay a bit longer and a bit longer... you find a job, make friends, perhaps even fall in love but you are entirely illegal and could be deported at any moment.
So, you are desperate to obtain a green card. And at the prestigious Yale Law School, there is a man, called Ralph Cucciniello, who promises to secure one. For a price. And many Irish people did. They trusted him and each paid upwards of five thousand dollars some paying as much as $60,000.
Except it was all a scam.
A new documentary on RTE Radio 1 on Saturday afternoon tells the story of Ralph Cucciniello and what happened to those undocumented Irish.
Its producer Sheena Madden joins me now, along with Olwyn Triggs, a private investigator who helped some of those stung by Mr Cuciniello to find justice.
Keywords