Today With Sean O Rourke Tuesday 24 March 2015
Angelina Jolie
Janice Walshe, consultant oncologist at St. Vincent's hospital spoke to Keelin of Angelina Jolie's decision to have her ovaries and fallopian tubes removed as she has the BRCA1 gene. Jolie's mother, grandmother and aunt all died from cancer.
Read More: Angelina Jolie Pitt: Diary of a Surgery, Angelina Jolie, New York Times, 24th Mar 2015
Keywords
Association of Catholic Priests on Marriage Equality Referendum
This morning the Association of Catholic Priests released a statement stating that they decided not to adopt a position in favour for or against the Marriage Equality referendum. Fr. Brendan Hoban joined Keelin on the line.
Ghost Estates Rescue
Over the years this programme has covered the plague of dozens of ghost estates around the country and the plight of the families who bought into these estates, setting up their family home in what turned out to be a wasteland of weeds, dereliction and vandalism.
But this morning we bring you a good news story, the rescue of a ghost estate in Carrickmacross in Co Monaghan. Valerie Cox has been to see the Ascaill Rois estate.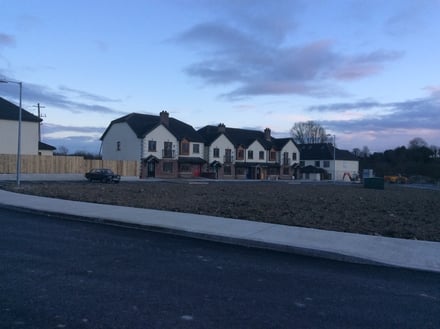 Ascaill Rois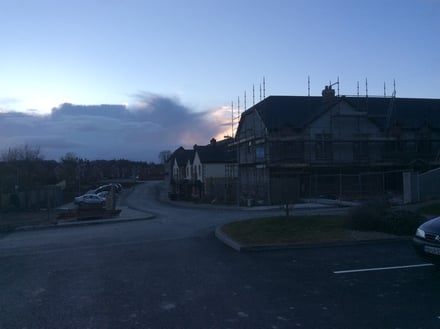 Ascaill Rois, Carrickmacross, Co. Monaghan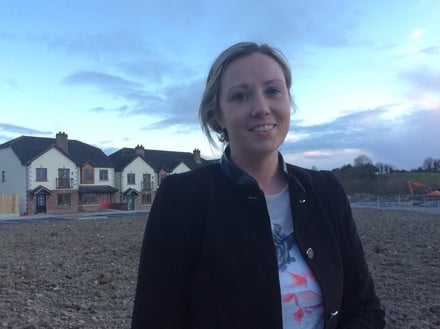 Therese Toal of Toal Auctioneers
Keywords
Psychology of Successful Political Leaders
We might think that when it comes to voting in elections we carefully consider the policies on offer and then make our decision but the reality is much more complicated than that...
Ian Robertson, Professor of Psychology at Trinity College Dublin, told us more.
Keywords
Plane Crash in French Alps
An Airbus plane operated by Lufthansa's Germanwings budget airline crashed in southern France today en route from Barcelona toDuesseldorf, police and aviation officials said.

The local La Provence newspaper said the Airbus A320 was carrying 142 passengers, two pilots and four cabin crew, citing aviation officials.
Mary Fitzgerald was in Marseille and she brought us the latest.
On the Runs
A report published this morning by the House of Commons' Northern Ireland Affairs Committee says the administrative scheme of "comfort letters" sent to "on the runs" should never have taken place in the manner in which it was developed and run, and its existence has distorted the process of justice.
Joining Keelin to tell us more about this was RTE Northern Editor, Tommie Gorman.
Keywords
School Enrolment Policies
Many non-religious parents are facing a dilemma: should I baptise my child just so they can get into school or should I stick to my beliefs and face discrimination?
It's a topic of the latest campaign by the Humanist Association of Ireland, Brian Whiteside and Patt Goff of the Irish Primary Principals Network joined Keelin.
Read More: Humanists fight baptism rule, The Sunday Times, Siobhan Maguire, 22nd Mar 2015
If you believe all children should have an equal right to education
text EQUAL to 51000.
Book: The Village Effect: Why Face to Face Contact Matters
Some experts say we're more connected now than ever before due to the internet whilst others say we're less connected because of the internet – so which is it?
In her new book The Village Effect: Why Face-to-Face Contact Matters, journalist and psychologist Susan Pinker argues that both views are correct. In this book she demonstrates the real and quantifiable benefits of human contact and explores how advances in technology have created new communities in our lives but at the expense of – as she puts it – the 'village effect'.
Read More: Review: The Village Effect, The Irish Examiner, Noel Bakeer, 28th Feb 2015
Read More: The Village Effect: Why Face-to-Face Contact Matters by Susan Pinker, review: 'gentle polemic', The Telegraph, Nicholas Blincoe, 25th Feb 2015
Susan Pinker's book The Village Effect: Why Face-to-Face Contact Matters is available in bookshops now and is published by Atlantic Books.
Keywords