Today With Sean O Rourke Wednesday 4 February 2015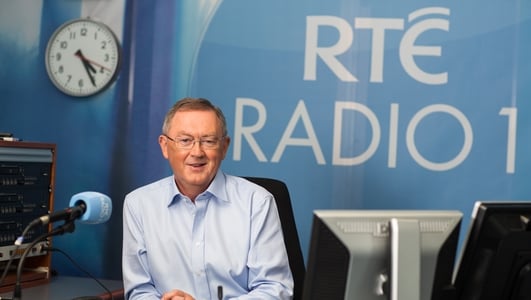 Today with Sean O'Rourke
The mid-morning current affairs magazine with the stories of the day, sharp analysis, sports coverage, in-depth features and consumer interest.
Rory McIlroy
The legal dispute between Rory McIlroy and Horizon Sports Management has been settled to the satisfaction of both parties.
Ray Kennedy had the latest from the High Court this morning, saying McIlroy was not present but a joint statement was released saying that both parties will not be commenting any further.
Greg Allen also spoke to Sean following the settlement.
Keywords
George Boole, First Professor of Mathematics, UCC
The next time you use a search engine on the internet or power up your iPad, give a thought to George Boole - an innovator and trailblazer in mathematics, logic and probability theory who is acknowledged as one of the founders of the digital age.
His influence is considered so great that every laptop, mp3 player and smartphone today owes its existence, in part, to Boole's mathematical legacy.
This year marks the bicentenary of his birth, and University College Cork where he was the first Professor of Mathematics, has embarked on a year-long celebration in his memory.
Joining Sean from our Cork studio was Des MacHale, who is Professor Emeritus of Mathematics at UCC and an expert on Boole.
Keywords
Jordan
Shashank Joshi, Royal United Service Institute, joined Sean on the current situation in Jordan following IS burning alive of Jordanian pilot. Jordan, in response, executed two.
Keywords
Alcohol Pricing
Ross Mac Mathuna of Alcohol Beverage Federation of Ireland, Evelyn Jones of the National Association of Off Licences and Professor Joe Barry of Trinity College Dublin joined Sean to discuss alcohol pricing and the ban on alcohol sponsorship.
Keywords
Cakes
Finally, it's time to get out the sugar, cut into the butter and dig out the flour. Aprons on because, after a month of supposed abstinence, it's time to make cake and bake buns.
Joining Sean with her ideas for some interesting cakes is Michelle Darmody from the Cake Café in Dublin.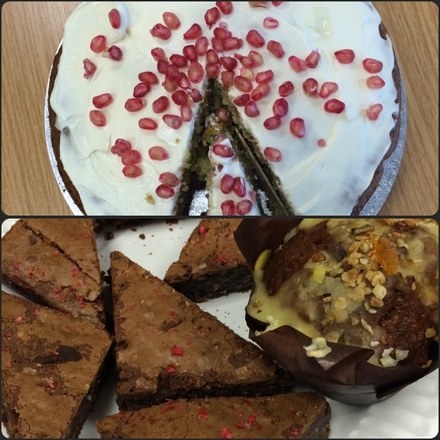 See all recipes below
ALMOND AND PINK PEPPERCORN BROWNIES
COURGETTE CAKE WITH LEMONCURD AND CREAM CHEESE
DATE, GINGER AND DARK CHOCOLATE SLICES
Visit the Cake Cafe here.
Keywords
Brain Health
We're all very health-conscious these days, thanks to awareness campaigns promoting heart health, cancer screening, diabetes checks and fitness. But what of that most essential human organ – the brain?
Dementia and stroke are the biggest fears amongst ageing people in Ireland. So how can we ensure our brain health now, in preparation for getting older?
Joining Sean this morning was Dr. Rónán Collins, Consultant Geriatrician in Tallaght Hospital.
Keywords
Working with your Spouse
They say you shouldn't mix business with pleasure, but what about mixing business with marriage? To take your life partnership to the extreme by not only living together and perhaps raising children together – but also working side-by-side, day in, day out.
It might sound like a nightmare to some of you out there who value your own space and the pursuit of your own goals separate to your spouse or partner, but joining Sean this morning were two couples who are making it work.
They are Derry and Sallyanne Clarke who run L'Ecrivan Restaurant in Dublin City and Siobhan and Paul Byrne who have their own Personal Training and Fitness business, called Body Byrne.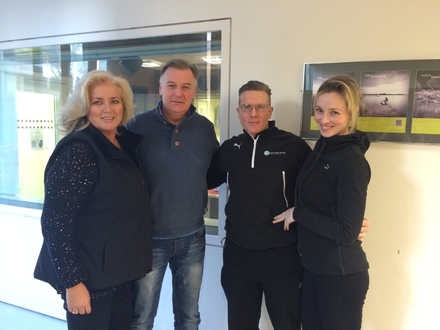 Alexander Litvinenko
It is more than eight years since Alexander Litvinenko, a fugitive from the Russian intelligence services, died from radiation poisoning at a London hospital.
A public inquiry into his death has been under way in London. Mary Dejevsky is a columnist with the London Independent and former Moscow correspondent – she joins me now on the line to discuss what we've learnt from the inquiry so far.