Today With Sean O Rourke Tuesday 15 April 2014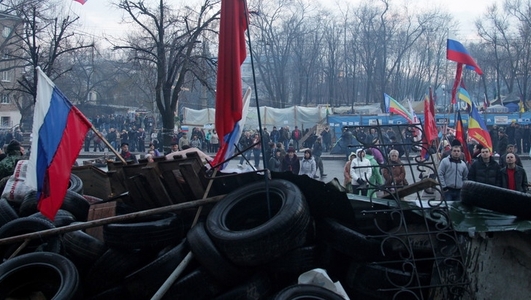 Ukraine
There is growing tension in Ukraine where armed pro-Russian separatists have seized control of buildings in the east of the country, including a police station, despite threats of military action by authorities in Kiev.
President Barack Obama has told the Russian President Vladamir Putin that Moscow would face further costs for it's actions and that Russian troops needed to withdraw from Ukraine's border to defuse tensions.
Olexiy Solohubenko, Editor at BBC Global news and Ambassador Dan Baer, head of the US Mission to the OSCE based in Vienna joined Sean.
Keywords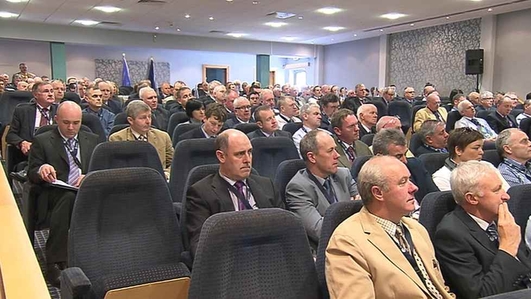 AGSI
Policing on the cheap, rats in our Garda stations, Whistle-blowers, drunks, being unable to chase criminals in their souped up cars and a no-show by the Minister for Justice, Alan Shatter. That was just some of the drama at the Annual Conference of the Association of Garda Sergeants and Inspectors which opened in Killarney Co Kerry yesterday afternoon.
Our reporter Valerie Cox joined Sean from Killarney as well as John Jacob, Deputy General Secretary of the Association.
Keywords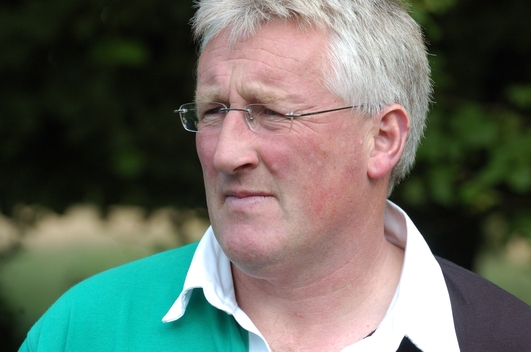 Rural Economy
As the economy slowly gets back on its feet, the aftermath of the downturn has been felt no harder than in rural areas. Between 2006 and 2011 there was a 192% increase in the number of rural unemployed compared with a 144% increase among the urban unemployed.
Yesterday, the Taoiseach launched a report making a series of recommendations to revive rural areas. Chairman of the Commission for the Economic Development of Rural Areas Pat Spillane joined Sean this morning.