Today With Sean O Rourke Thursday 30 January 2014
Today with Sean O'Rourke
The mid-morning current affairs magazine with the stories of the day, sharp analysis, sports coverage, in-depth features and consumer interest.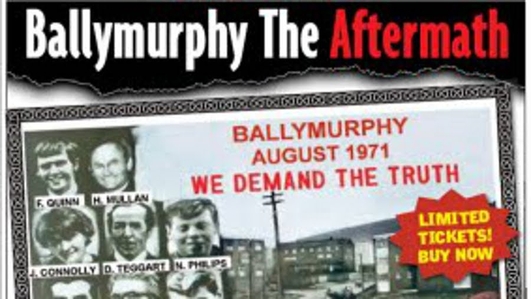 Ballymurphy Killings
On August 9th in 1971, just hours after the British Government introduced a policy of internment without trial, hundreds of British troops entered the predominantly Catholic area of the Ballymurphy Road in Belfast.
Over the course of a three-day period, eleven civilians were shot, including a priest and a woman by the name of Joan Connolly who was 45 years old and the mother of eight young children.
Joan's daughter, Beiege Voyle joined Sean in studio this morning...she is part of a delegation in Dublin today to meet with Taoiseach Enda Kenny to seek his support for their call for the establishment of an Independent Panel to investigate the event now known as Ballymurphy massacre.
Keywords