Today With Sean O Rourke Thursday 23 January 2014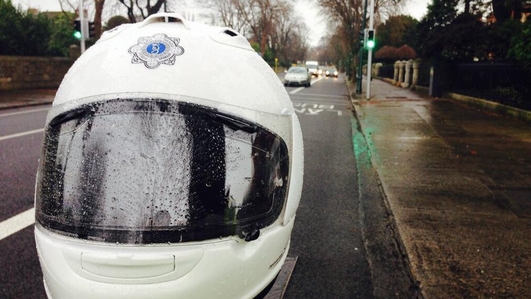 Penalty Points
The Dail Public Accounts Committee has been busy in recent weeks and this morning the fine tooth comb is out again probing allegations that penalty points were improperly cancelled by senior Garda officers.
The PAC is armed with information and boxes of files from two Garda whistleblowers , who claim that penalty points are routinely cancelled.
Joining Sean was John Mooney, Crime Correspondent of the Sunday Times.
Keywords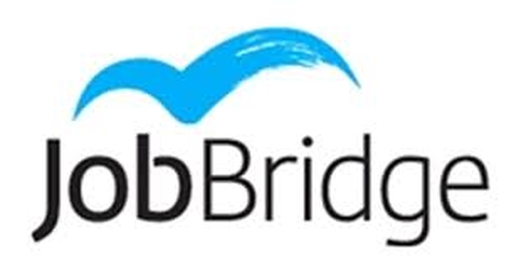 JobBridge
As protests outside Advanced Pitstop garages highlighted the issue of interns under the JobBridge scheme, working for as little as €50 a week, just for the benefit of the experience, many have prompted to ask, is this right and to what extent are the interns simply giving away cheap labour?
Paddy O'Gorman met some unemployed people who had experience with usung the JobBridge programme and Martin Murphy, MD of Hewlett Packard Ireland and Chairman of JobBridge joined Sean this morning.
Keywords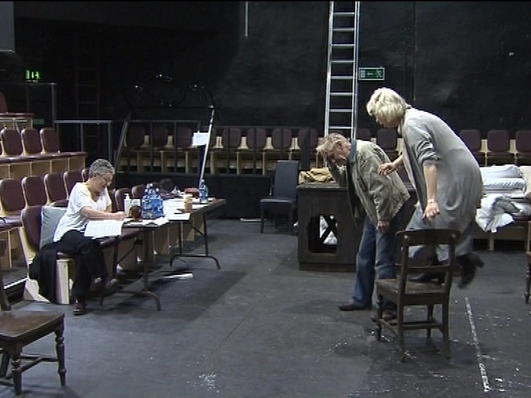 Druid Theatre
In a naiton rich with playwrights and productions that have brought the house down, the Druid Theatre has, over the course of almost four decades, established itself as the source of some storytelling magic.
Founded in 1975 by three students from what was then UCG, the relationship between the students of Galway City and Druid has been vital to the continuing re-invention of the theatre company.
To maintain that momentum, Druid and NUI Galway have now joined forces to establish the Druid Academy and guide the next generation of theatre makers.
Garry Hynes, co-founder of Druid joined Sean in studio.
Keywords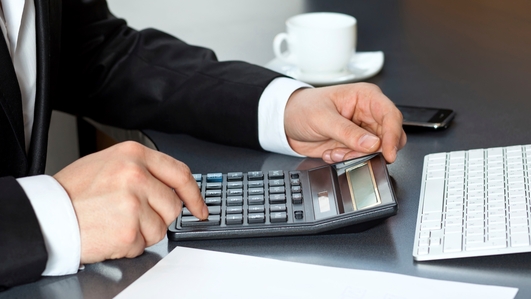 Banking
Over the coming weeks customers of Danske will have have to find a new institution with which to bank as it completes its withdrawal from retail banking here.
The future of state-owned lender PermanentTSB remains to be decided at EU level. AIB and Bank of Ireland face stress tests that will determine whether or not they must raise new capital as a buffer against any potential future bad debts.
As the government looks to set up an inquiry to find out what happened to the sector, Conor Brophy has been looking at what's happening now and how it's affecting bank customers.
Keywords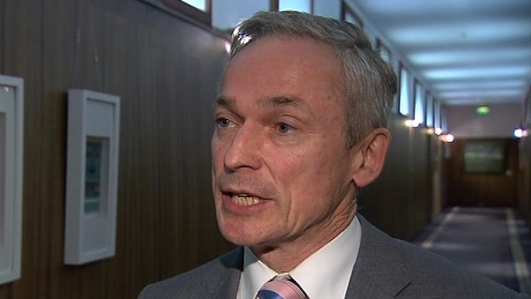 Trade and Human Rights
Trade and human rights – not a happy mix. There has been criticism of the Taoiseach and Minister for Jobs Richard Bruton for not raising concerns about human rights on their recent visit to Saudi Arabia.
For his part the Minister said in the Irish Times this morning that trade trips are not the place to bring up human rights.
So how does it work? How does one raise such concerns – Noel Dorr a former Secretary General at the Department of Foreign Affairs agrees it is 'difficult thing' to do but it must be done and he spoke to Sean this morning.
Keywords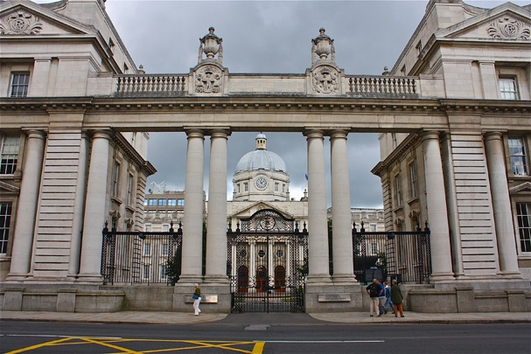 PAC
Garda Commissioner Martin Callinan has appeared before the Dail's Public Accounts Committee this morning. Members of the Committee were interested in the cancellation of fixed –penalty notices.
Evidence already presented to the committee suggests that the Exchequer was at one point losing up to €100,000 a month due to notices having been cancelled in an inappropriate manner.
Micheal Lehane of our political staff has been watching the Committee.