Today With Sean O Rourke Tuesday 10 December 2013
Today with Sean O'Rourke
The mid-morning current affairs magazine with the stories of the day, sharp analysis, sports coverage, in-depth features and consumer interest.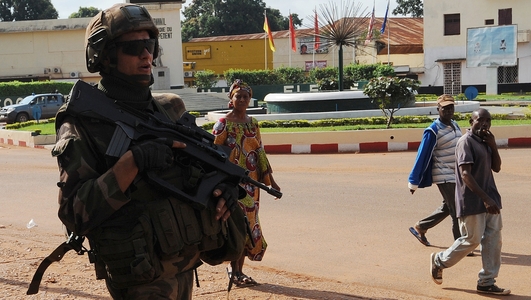 Central African Republic
The Central African Republic has been in a state of instability for most of its 50 or so years as an independent country, but the violence seen in its towns and villages in recent days has seen its people suffere a new level of chaos and killings.
A former colony of France, the intervention of French troops in the conflict has helped restore some calm. Yesterday two French soldiers were killed during a clash in the capital Bangui.
So what are the long term prospects for a country that is rich in gold and diamonds but is riddled with poverty and conflict?
Joining Sean were Paul Melly, Associate professor at Chatham House but first I'm joined from Bangui by Sylvian Groulx, Head of Mission for Médecins Sans Frontières in the Central African Republic.