Today With Sean O Rourke Friday 6 December 2013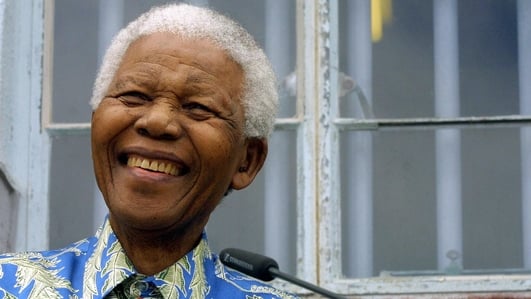 Nelson Mandela
This morning's programme came from Cork.
Last night the sad news came that Nelson Mandeal had passed away aged 95. Sean was joined by Former President Mary McAleese, Jean Jacques Cornish, Melanie Vorwoerd among many others to pay tribute.
Keywords
Mary Mc Aleese on the death of Nelson Mandela
With South Africa in mourning today after the death of former president Nelson Mandela, who died in his Johannesburg home last night at the age of 95. Former Irish president Mary Mc Aleese spoke to Sean about her memories of Mr Mandela.
Reaction to the deat of Nelson Mandela
As dawn broke tributes have come in from across the world & Ireland for Nelson Mandela. Sean O'Rourke spoke to John Jacque Cornish Journalist in Pretoria, South Africa. Melanie Vorwoerd, former director of Unicef Ireland. Richard Downes, Prime Time Journalist and former BBC correspondent in South Africa. Later on we spoke to Tony Hollingsworth documentary maker & Dick Spring, former Labour party Tánaiste.
Homelessness in Ireland
Brian O'Connell looks at homelessness in Ireland in the moment, and speaks to some people who are sleeping rough at the moment.
Cork Penny Dinners
Sean speaks to Catriona Twomey of Cork Penny Dinners, who serve homeless people in Cork 365 days a year.