Today With Sean O Rourke Tuesday 1 October 2013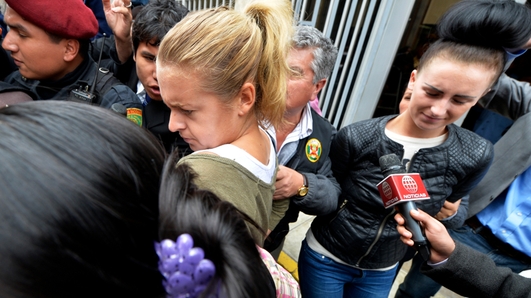 Peru Drugs case
As we heard last week prosecutors in Peru have asked for more information before accepting the changed plea of "guilty" from Irish girl Michaela McCollum and her fellow accused Melissa Reid. The young women are accused of attempting to smuggle 1.7 million euros worth of cocaine out of Peru. while the legal process unfolds both women are being held in a Peruvian prison .
Fr Maurice Foley is a Columbian priest based in Peru and after some delays he finally succeeded in visiting the girls on Saturday for 2 hours and he spoke to Sean.
Keywords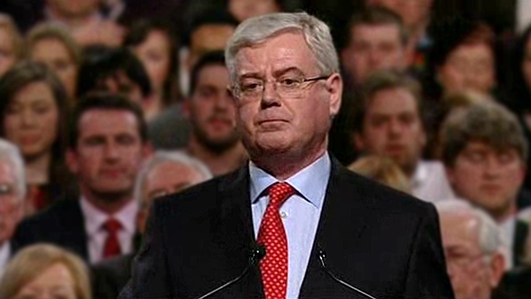 Drop in Labour Party support
It's a journey that they are all in together according to Labour Party Minister Brendan Howlin, searching for some words of comfort, as the latest poll showed support for the party has fallen to its lowest level in a quarter of a century. The Irish Times /IPOS MRBI opinion poll found that backing for the junior coalition party had fallen to 6% - a three point decrease since the last poll in June. Arthur Spring, Labour Party TD, for Kerry North West spoke to Sean.
You heard Arthur Spring reacting to the poll in today's Irish Times and former Labour TD for Dublin South West Eamon took issue with Arthur Spring and he spoke to Sean.
Court of Appeal Referendum
The debate over whether to retain or scrap Seanad Eireann may be dominating coverage in the run-up to polling day, but voters will also be asked to Friday whether or not they favour the introduction of a new Court of Appeal.
Sean spoke to Director General of the Law Society of Ireland, Ken Murphy and Seth Barrett Tillman, law lecturer at NUI Maynooth to debate the arguments for and against this new proposed court.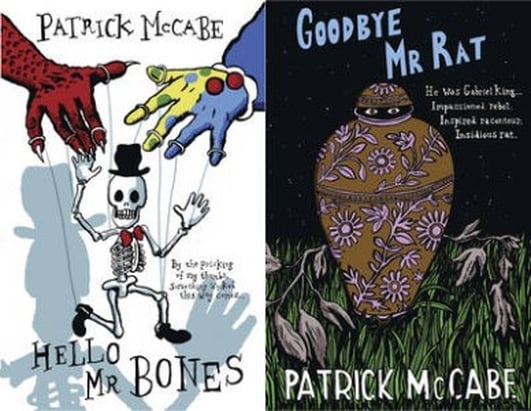 Hello Mr. Bones/Goodbye Mr. Rat
Two lovers, one an Irish ex Christian Brother the other an English feminist are the object of a vengeful spirit in 1980s London. An dead IRA bomber watches over his ex-lover as she takes his ashes back to his rural hometown. Hello MR Bones/Goodbye Mr. Rat, two tales told from the perspective of the deceased is the latest book from Pat McCabe, one of Ireland's most acclaimed writers, storytellers and playwrights and he spoke to Sean.