The Rolling Wave Sunday 26 July 2020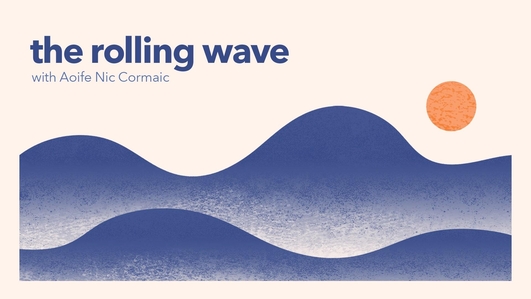 The Rolling Wave
Tonight on the programme we feature music from three new releases- Ten from David Munnelly and Jonas Fromseier, Feochán from Robert Harvey and Shine from concertina player Caroline Keane.
Also we'll be listening to music from albums which were released earlier this year before the virus hit and therefore the musicians involved never really got the opportunity to play and tour as they might have expected or hoped. These include songs and tunes from Muireann Nic Amhlaoibh, The Bonnymen and Steve Cooney.
About The Show
Named after a famous traditional Irish tune, The Rolling Wave is a sharp ear and a close eye on the world of traditional and folk music in Ireland.
In addition to the Sunday night show The Rolling Wave now has a podcast strand. Each week after the show a featured podcast from our archive will be published. You can have a listen to the podcasts here